 </p>
Round Eyes
What they are: Big and doll-like, giving you a wide-eyed, innocent look.
Consider yourself lucky, because round eyes can go with any liner technique! The best look for you, however, is the popular cat eye.
Hack your way to a perfect flick by using a business card diagonally placed on the outer corner of your eye so it's parallel to the outer edge of your brow. Use the edge to trace a little wing. Line the rest of your eye and connect it to this flick. Voila!
Close-Set Eyes
What they are: Your eyes are less than one eye-width apart.
With your facial elements clustered towards the center instead of being evenly laid out, this kind of eye shape may cause your face to look wider than it actually is. However, properly using eyeliner can help offset this issue.
Since your eyes are close together, you can opt to create the illusion that they are far apart by applying a bit of concealer on your eyes' inner corners. This will help create space between your peepers. Then, create a cat eye with an extra chunky flick, to make the outer corners of your eyes look visually wider.
Monolids
What they are: Your eyelids do not have a crease, aka you're chinita.
Chinita girls have an innately charming appeal, with eyes that adorably crinkle up when they smile. However, having monolids can be frustrating because when you open your eyes, the lids tend to hide your eyeshadow or eyeliner. To counter this, draw a thick line from the lashes until the part that could be seen on the upper lid when your eyes are wide open. This creates the illusion of a double lid.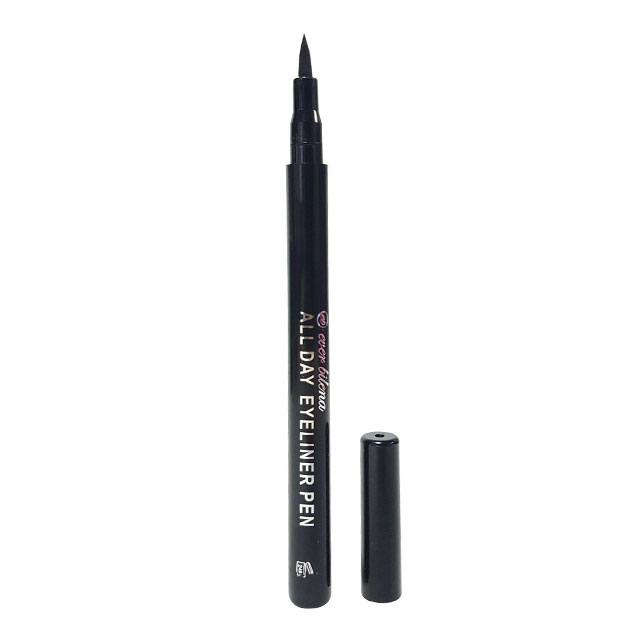 Ever Bilena All Day Eyeliner Pen, P200
Of course, all these techniques are only as good as the tools you use: For long-lasting, smudge-proof eye looks, turn to Ever Bilena's roster of eyeliners! You don't have to worry about getting them melting off, especially in this humid, tropical weather. Apply it once, leave it on, and just smize your way through the day.
Learn more about the Ever Bilena All Day Eyeliner Pen on their Facebook page.