 Read the story? Tell us what you think!
0

Didn't know that!

0

Hmmm....tell me more.

0

How and where can I get this?

0

I'm already a loyal fan!

0

Will share this ASAP!
Achieving long-lasting makeup is a challenge Pinays are well aware of. To prevent your hard work (Don't even get us started how long it took you to perfect your cat eye!) from sliding off our faces, here are some tips to follow the next time you step out under the sun:
Be smart about skincare
Prep your skin with skincare products that are lightweight—save your thick creams and oils for nighttime. Also, don't forget to apply sunscreen before stepping out of the house to protect your skin from photodamage.
Prime
Primers not only make your face smooth for easy makeup application, but they also allow your makeup stay in place for hours on end. Tip: Pick a primer to match your skin type!
Find the perfect base
Avoid heavy foundations to save yourself from the sticky situation of a makeup meltdown. Instead, opt for sheer and oil-free foundations. Light options like the BYS Silk Serum Foundation work well under the sun even for oily skin types. Finish off with the BYS Brightening Sticks to emphasize facial features, also giving your makeup a more polished look.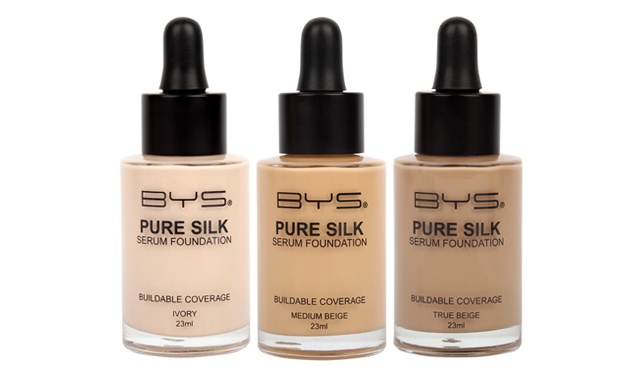 BYS Pure Silk Serum Foundation, P899
Creams + powders
Creams melt beautifully onto the skin, but setting your cream products with powder make it last longer. Lightly dust on powder to seal everything in.
Don't over-powder
While we recommend using powders on top of creams, going overboard is just wrong. Going overboard with powder can result to caked and streaky makeup. Use a light hand when dusting on your powders for best results. And before you retouch, make sure to zap excess oil with some tissue.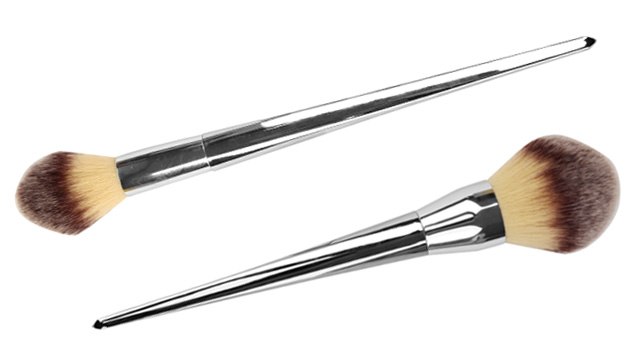 For retouches, dab onto your T-zones using BYS Featherlight Brushes.
Go waterproof
Waterproof formulas are heaven-sent especially for products we use near our eye areas. It also helps to keep our kilay in its flawless and even state.
Ready, set, go!
Setting sprays are game changers when it comes to keeping our makeup on point. Lightly spritz on your face after your makeup routine to keep everything in place.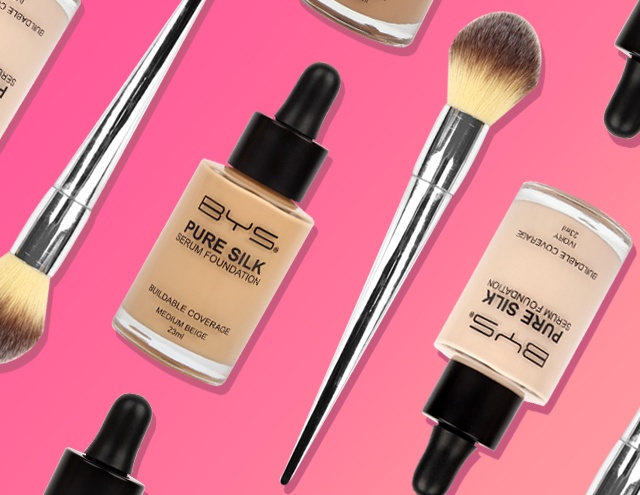 Don't forget to load up on the H2O and use lightweight products that are designed for the job like BYS Cosmetics—they're must-haves in your makeup stash whether you're on the road for vacation or out and about for whatever reason.
Learn more about BYS Cosmetics on their Facebook page.
More From BYS Cosmetics