Truth: Nothing ruins a shopping experience more than a pushy salesperson who stalks you around the store and aggressively upsells products when it's so obvious you just want to be left alone. Maybe you're just browsing, maybe you already did your research prior to visiting the shop—either way, you're pretty sure you're capable of asking for help when you *actually* need it.
Which is why this shopping scheme employed by an Innisfree store in South Korea might be the most brilliant thing ever. Reddit user ObliviousDick shared the photo below on the popular Asian Beauty thread, and man, do we wish we have this in Manila: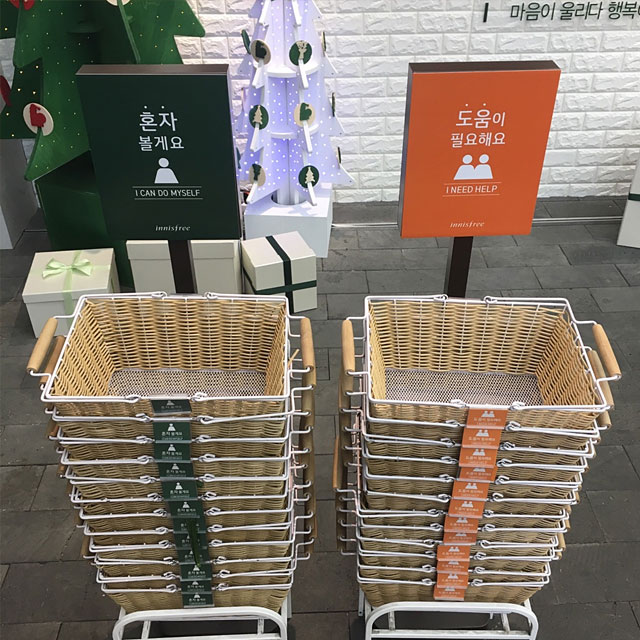 To help customers have a better shopping experience, the store has two different shopping baskets color-coded with the kind of service you want to get. The green is labelled "I Can Do Myself" (well, you get the point), while the orange says "I Need Help." So you only need to pick one or the other, depending on whether you want to be stalked by someone while doing your shopping—or not!
As Reddit user whitsunweddings explains, it might also be a cultural thing:
"I've heard that Koreans, particularly ajummas, like to be treated like VIPs in shops and given lots of help, whereas foreigners will feel like they're being profiled if they get followed around."
Ajummas, for the unaware, are middle-aged Korean women, similar to Filipino titas.
Now, can someone please roll these out all over the world?!
Follow Patricia on Instagram.
Recommended Videos