IN2IT, the cosmetics brand known for their long-wearing eyeliners, pigmented blushes, and moisturizing tints, just turned 19! To celebrate their anniversary, they released a limited-edition Liquid Matte Mini collection.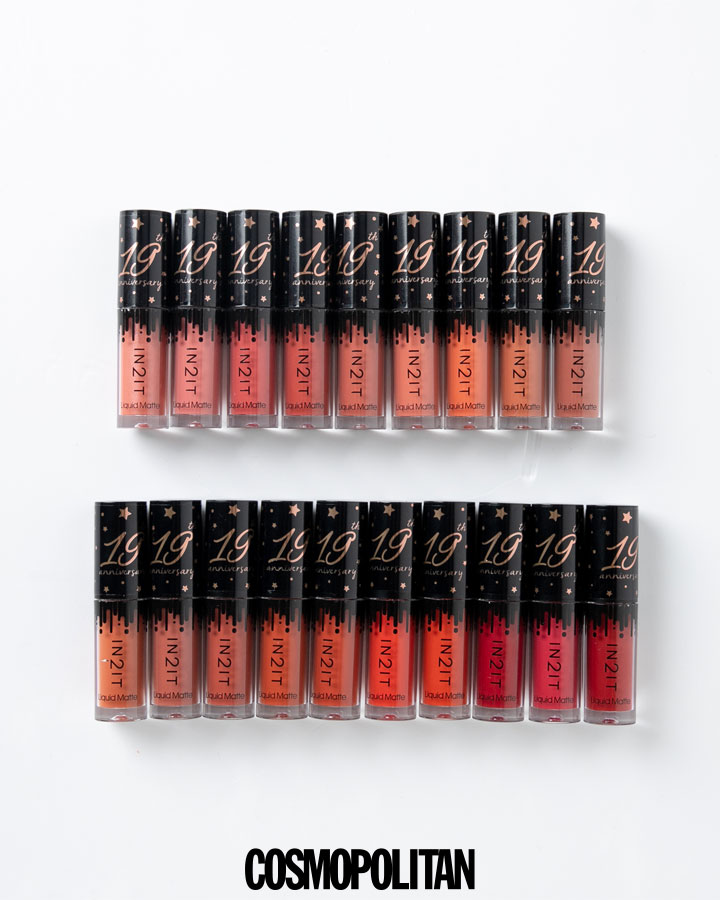 The 19th-anniversary collection features 19 shades of liquid lipsticks (obviously!), ranging from rosy pinks to vampy reds:
Venus - shimmery peachy pink
Shyness - bubblegum pink
Cheerful - strawberry lemonade pink
Graceful - chili red
Cherry Smoothie - warm rose
Because Of You - dusty rose
Wake Me Up - coral
Perfectly - pinkish nude
Remember Me - mauve nude
Peaceful - terracotta nude
Kindly - rosy nude
All-Around - reddish brown nude
Pick Me - toasted cinnamon
Worthy - brown sugar
Proud Of Me - papaya pink
Stunning - red-orange
Look At Me - berry pink
Red Delight - bright cherry red
Celebration - rich red
Continue reading below ↓
Recommended Videos
Each Liquid Matte Mini has a silicon applicator so you can skillfully navigate the contours of your mouth with ease. They're all waterproof, long-wearing, and lightweight—like you're wearing nothing on your lips! Plus, they're enriched with vitamin E, grapeseed oil, and argan oil for soft, nourished lips. But the best part is how insanely affordable they are: At only P199.75 per tube, you can collect all the shades you want!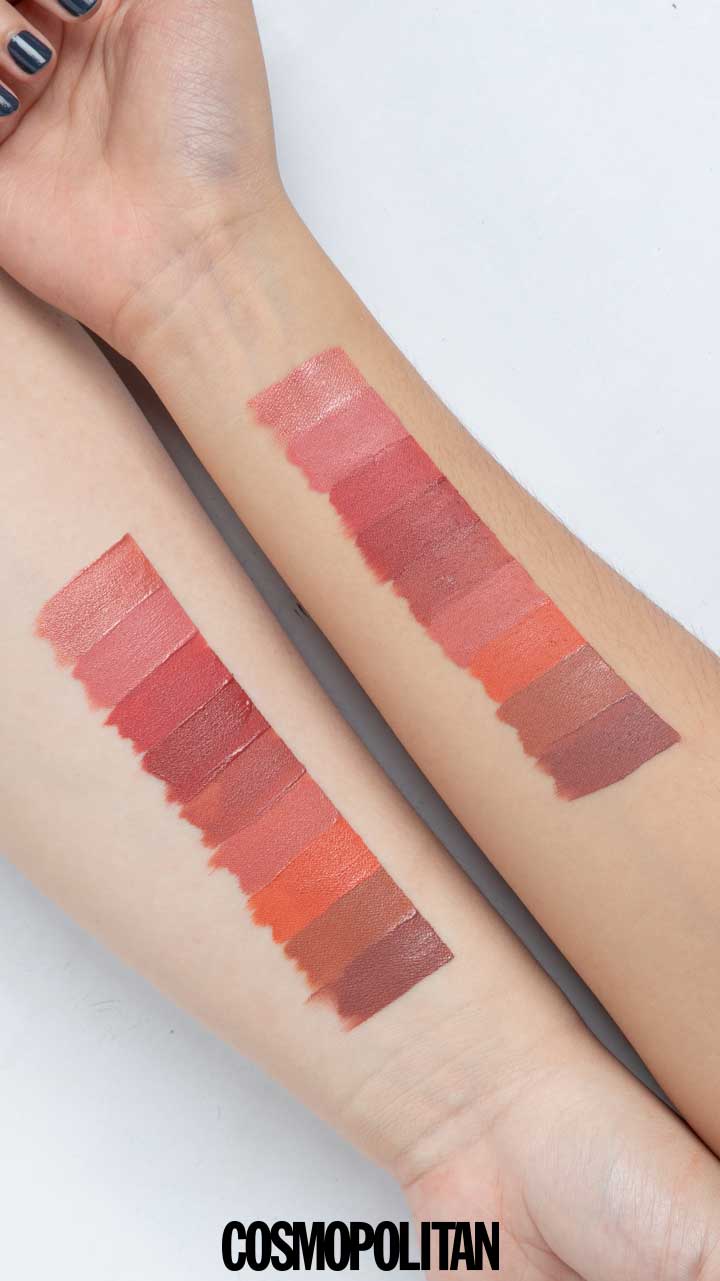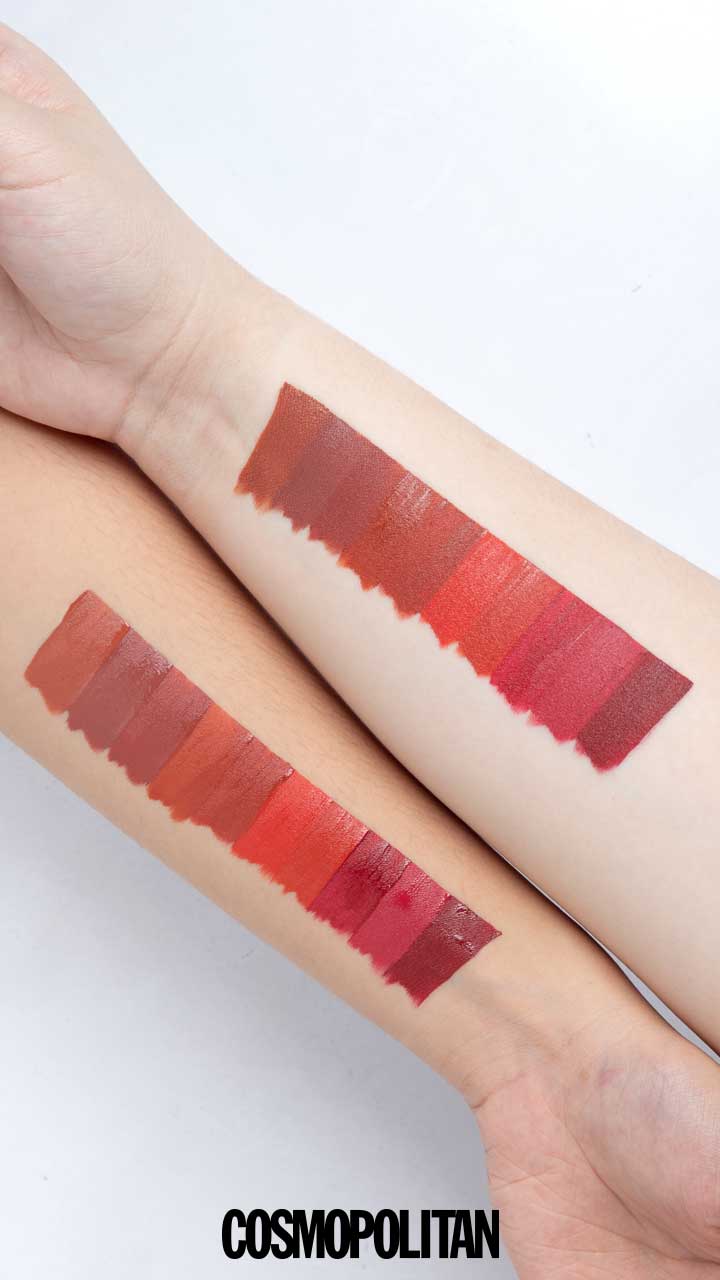 We're sure you want to see what the IN2IT Liquid Matte Minis look like IRL. Here's how our favorite shades appear on different skin tones.
Venus
This shimmery peachy pink can be your everyday lippie. The pearly finish makes your lips look plump without the sticky feel of a gloss.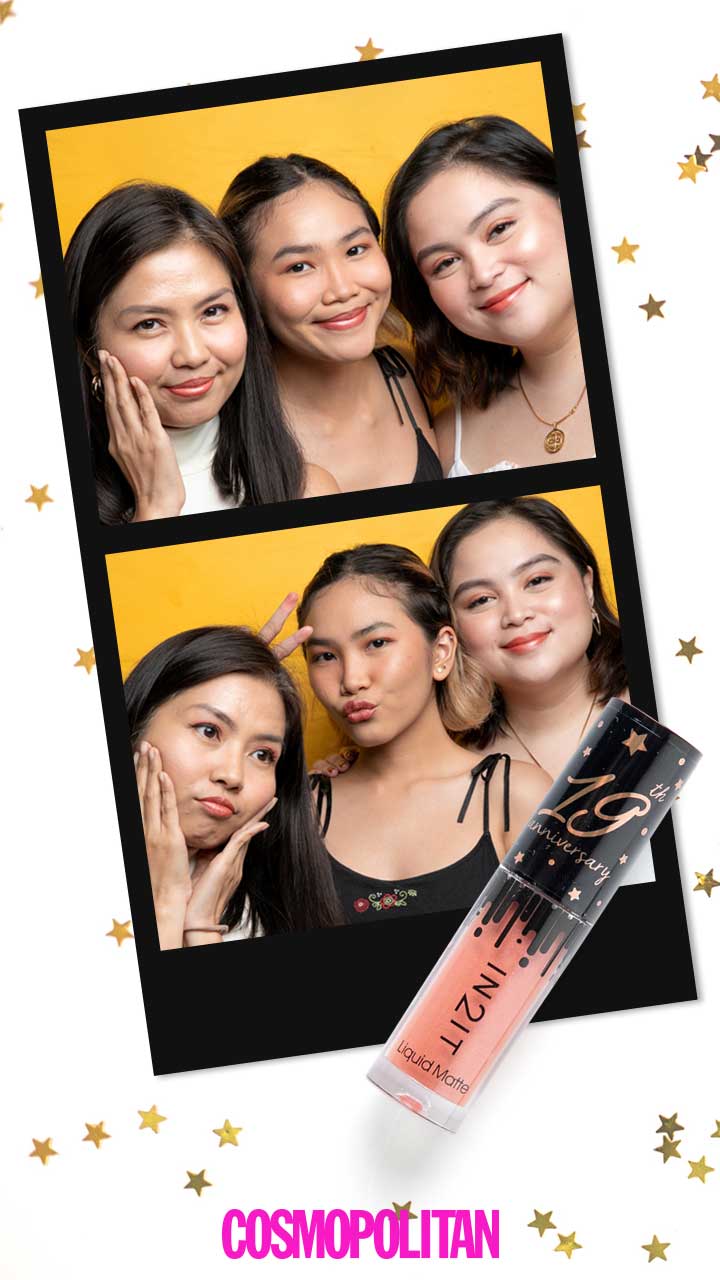 Graceful
If you're scared to wear red, try Graceful. It has the right balance of fiery and neutral tones that won't overpower your look.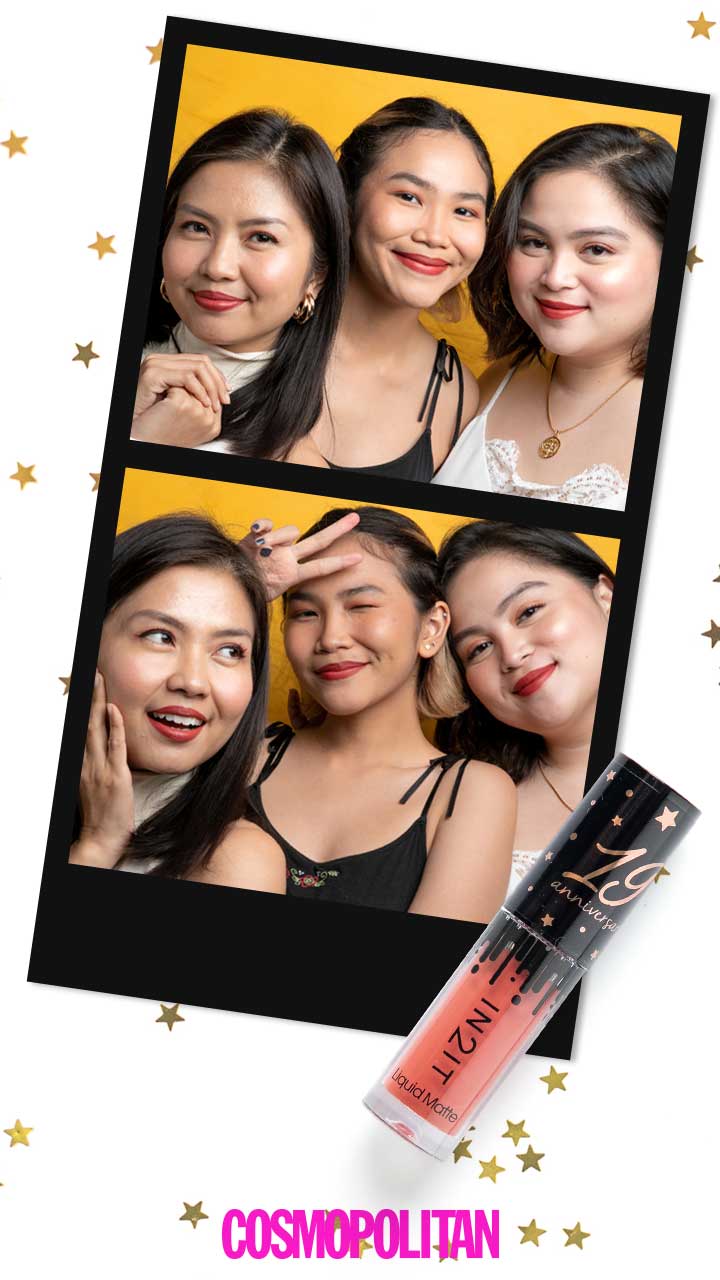 Cherry Smoothie
Cherry Smoothie works as an MLBB for warm skin tones. It won't wash out your complexion—you'll just look instantly blooming!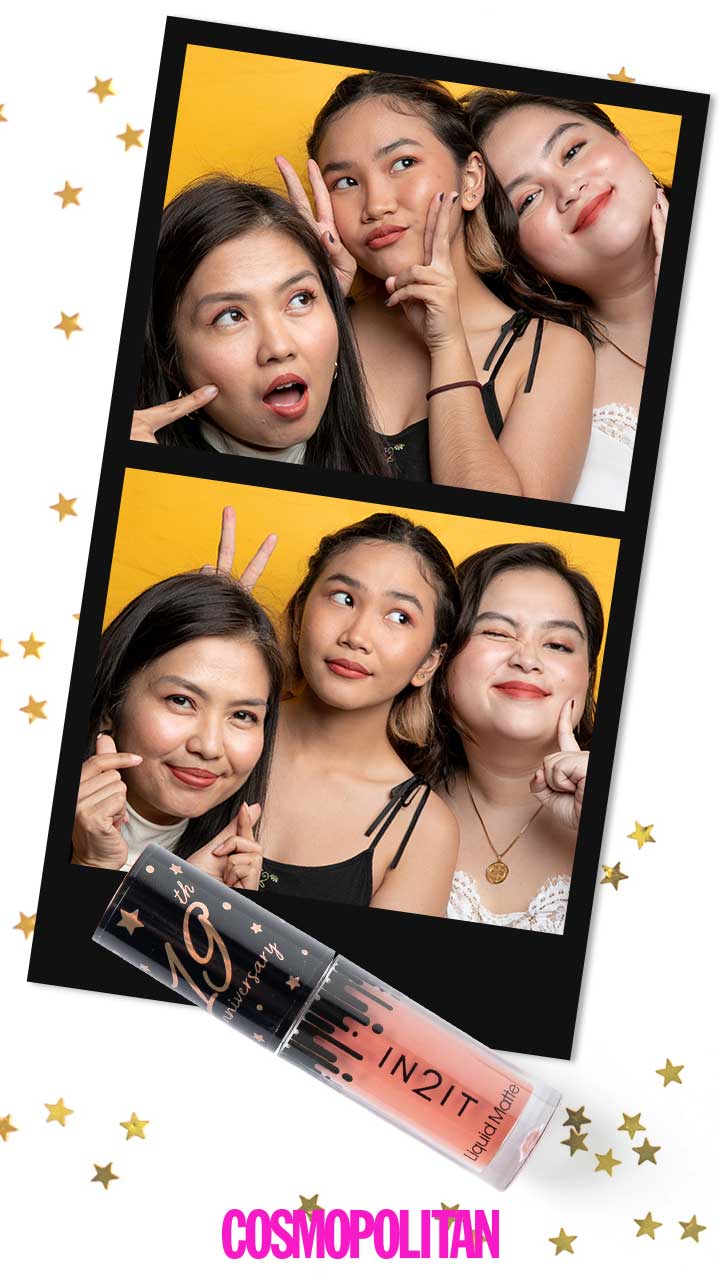 Peaceful
Terracotta lippies became popular in 2018, and it looks like they're here to stay.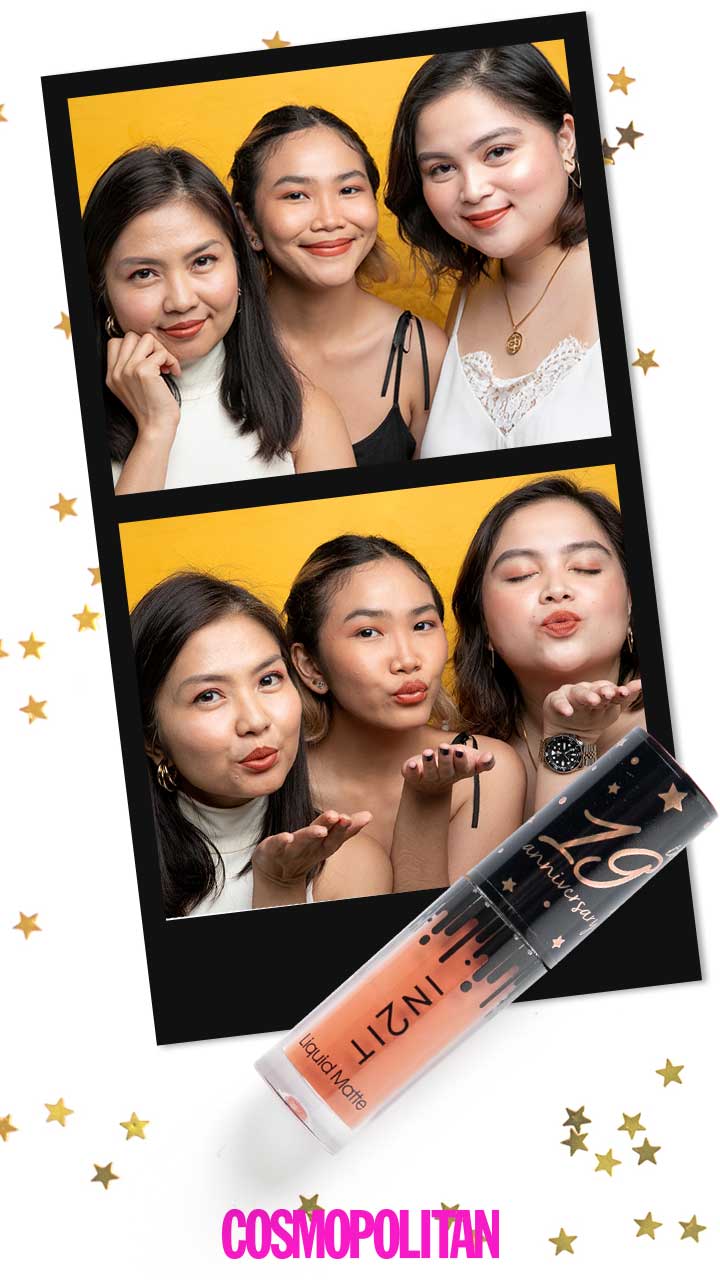 Red Delight
Wear Red Delight, a bright cherry red, to instantly boost your mood. GV lang!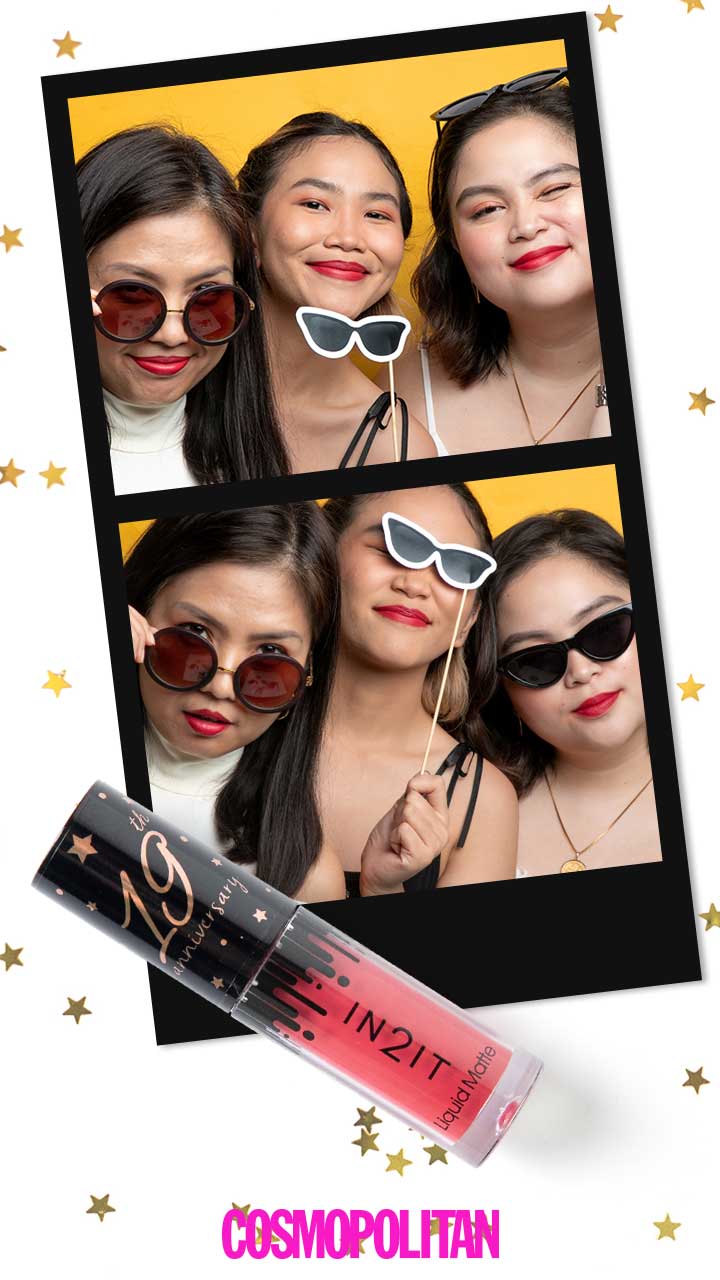 Celebration
Look glam in seconds with a rich red lipstick like Celebration. It's a foolproof, party-ready shade.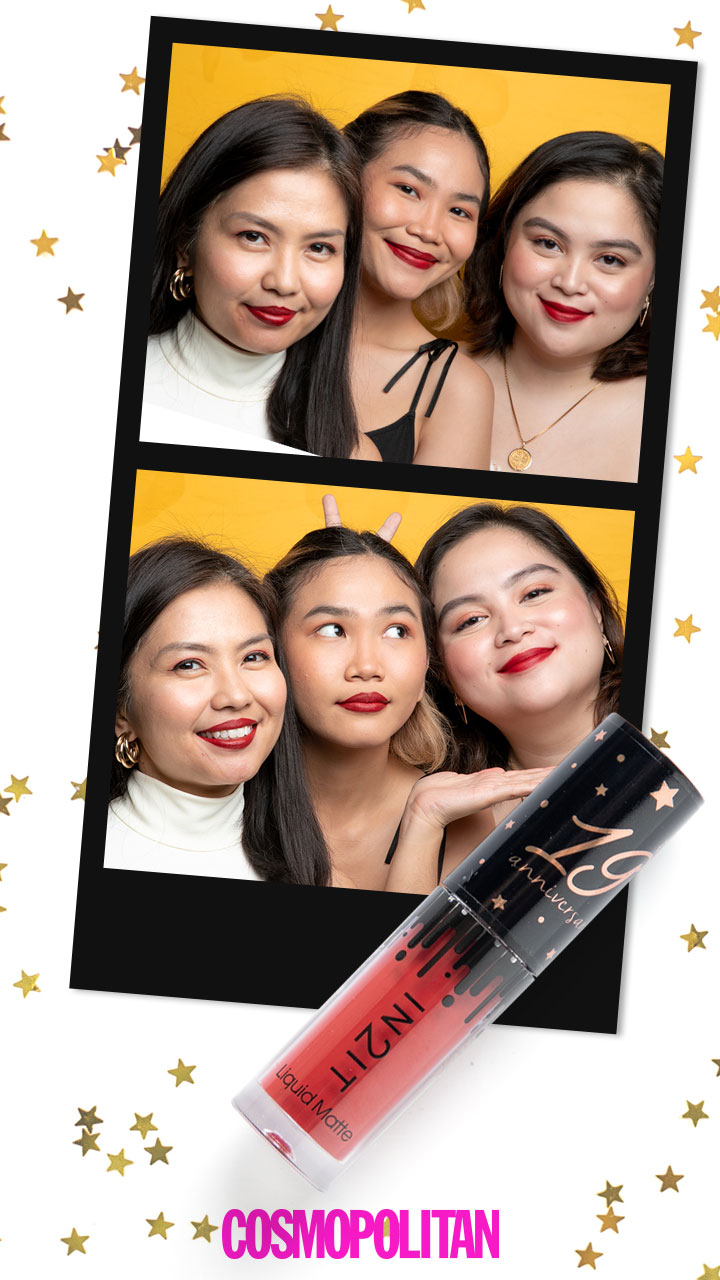 The In2It Liquid Matte Minis are available in SM Beauty, Watsons, and Landmark department stores. You can also buy it online at In2It.com.ph.