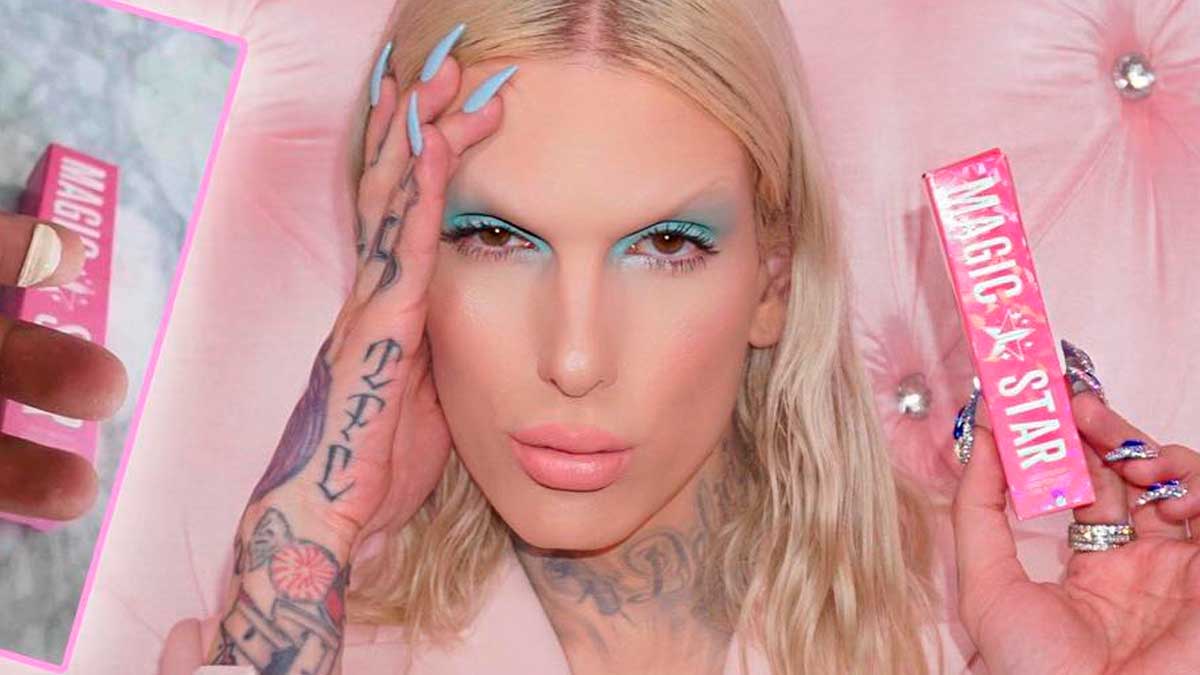 Jeffree Star tweeted on April Fool's Day that he was spending the night with the FBI tracking down black-market makeup sellers...but he wasn't joking.
He posted a YouTube video today saying someone leaked his Magic Star concealer line and stole $2.5 million (P130 million) in Jeffree Star Cosmetics makeup.
If you were a celebrity with Serious News™, April Fool's Day would be a bad day to announce it, but c'est la vie in the case of Jeffree Star's new drama. The Jeffree Star Cosmetics founder started tweeting Monday night about something ~vague~ but serious, saying he was with the FBI "tracking down black-market makeup sellers." Which, ????.
It wasn't a joke though. Yesterday, Jeffree posted a YouTube video explaining that his rendezvous with the actual literal FBI happened because his Magic Star concealer line was stolen and leaked, and someone also swiped $2.5 MILLION (P130 MILLION) worth of his makeup.
He explained to his fans that he'd been working on the Magic Star concealer for a full year before it was leaked, calling it all a "nightmare" he's had to live with for weeks now.
"Two weeks ago, the morning of March 15, I uploaded the reveal video for the Blue Blood collection," he started. "That night, at around 1 a.m., one of my stock and shipping facility warehouses was broken into and more than $2.5 million of product was stolen from me. This is the biggest theft I've ever experienced in my entire career. This is the biggest hit as a brand. I'm still shocked about the entire thing."
Over this past weekend, photos of the Magic Star concealer started popping up online, and Jeffree explained that ever since the burglary, he'd been expecting it.
Right now, he's in contact with the FBI, but Jeffree's also got theories about what went down.
My Concealer Line Was Stolen & Leaked ($2.5 Million of Makeup Hijacked)
"These people were professional. I fully believe it was an inside job. I think that it was someone who temporarily worked there who tipped them off," he said.
"I am so horrified that someone knew [the facility] wasn't secure enough yet, and they hit us really hard. They came in through the roof. It was a very professional job. It was a team of people. And when you watch footage of this stuff, it is so gut-wrenching to see people just take your shit and put it in a truck and steal something that I've been working on for so long. I don't even know how to explain it."
Jeffree said he's hired a full investigative team to figure out who did this, and there's already someone in jail related to it all.
Follow Alexandra on Instagram.
***
This article originally appeared on Cosmopolitan.com. Minor edits have been made by the Cosmo.ph editors.
Recommended Videos