It's the moment many of us have been waiting for—Liza Soberano was finally given a beauty queen makeover by none other than Patrick Starrr!
According to Patrick, the look they went for included "a beautiful red-carpet smokey eye," along with a dose of "L.A. glamor." Starting off by doing Liza's brows off-camera, Patrick gave the actress a warm welcome with an addition to her so-called *L.A. starter pack*—Liza's first time being part of a makeup tutorial on YouTube!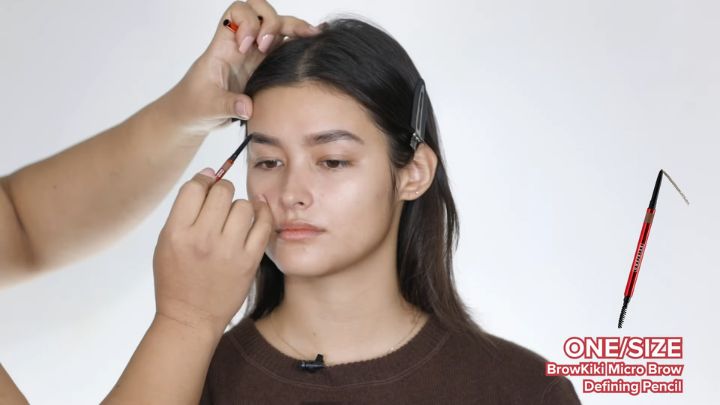 ADVERTISMENT - CONTINUE READING BELOW ↓
While they were reminiscing about the first time they met (on a PAL flight going back to Los Angeles around a year ago, nbd), Patrick brought up a small piece of trivia: Liza actually played Pia Wurtzbach in the "Korona" episode of Maalaala Mo Kaya. So this isn't her first foray into the beauty pageant industry!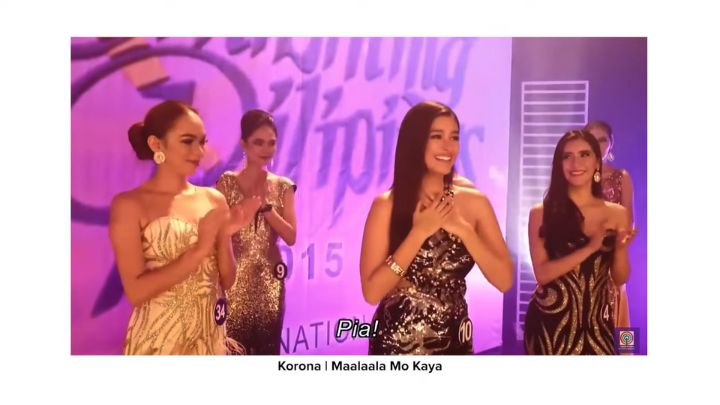 Opening up about her move to the U.S., Liza shares that it's a lot easier to build her career if she's stateside. "They're always constantly looking for in-person meetings. It's hard to book the job when you're meeting people over Zoom, they can't really tell what your personality is like, or they can't really see what you actually look like."
Liza's goal? "I want to become a world-class actress." And after landing her first Hollywood role in Lisa Frankenstein alongside the likes of Kathryn Newton and Cole Sprouse, she's already got her foot in the door.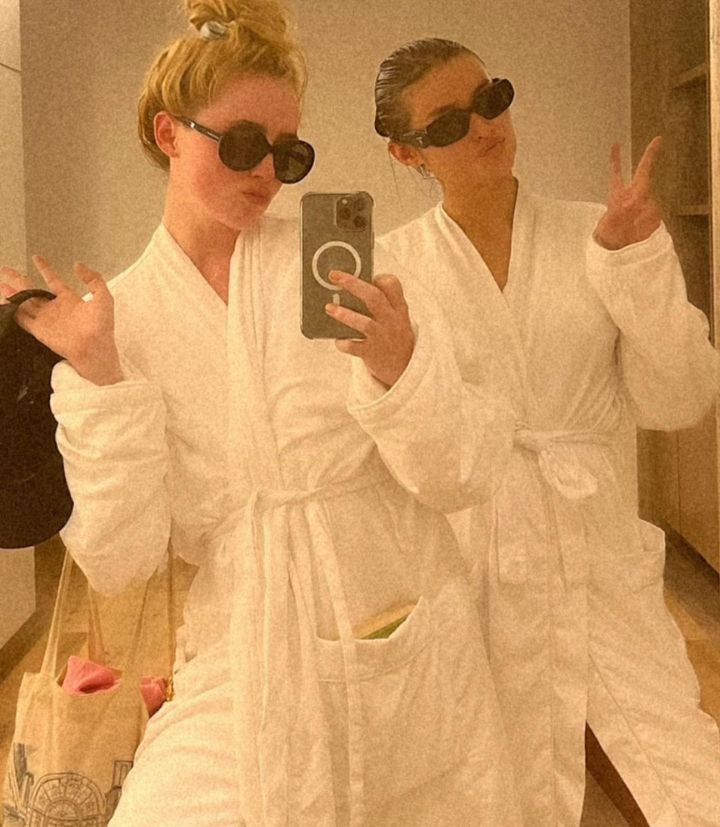 ADVERTISMENT - CONTINUE READING BELOW ↓
"But I'm also just getting started with my music career," she reveals. Signed with the Careless record label in the Philippines and Transparent Arts in L.A. (owned by the hip-hop group Far East Movement!), Liza's been taking vocal and acting lessons to train. Her ideal vibe? "I love K-pop!" So think K-pop, but edgier. "I'm not a birit queen."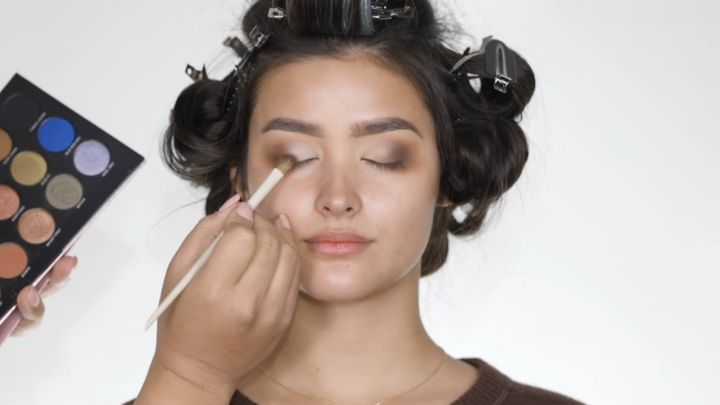 ADVERTISMENT - CONTINUE READING BELOW ↓
Liza was actually born and raised in the Bay Area, so a move to L.A. was never off the cards. "I moved to the Philippines when I was 10. I'm 24 now, so I've been working since I was 12—that's 12 years!"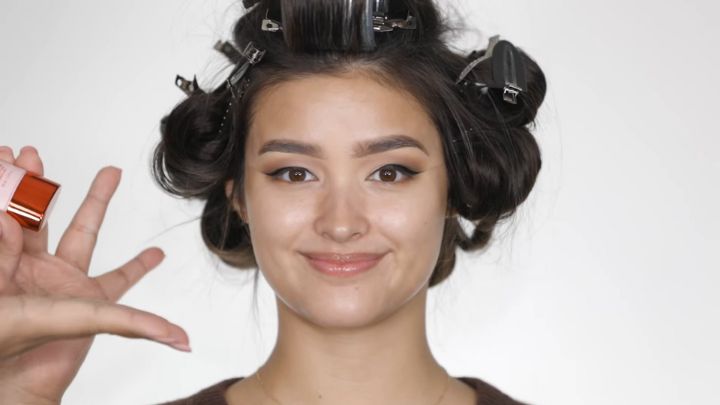 ADVERTISMENT - CONTINUE READING BELOW ↓
Taking that step was a huge decision for her, but she's all about making her own choices in 2023. "My goal really is to become my own person, because for so many years I was in a love team [with Enrique Gil] and that's mainly what I was known for; or I was attached to so many different brands. I never was able to build up my own personal branding. I feel like this year and the next few years is all about figuring out what I really want to do with my career and personally finding out what excites me, what fuels my passion."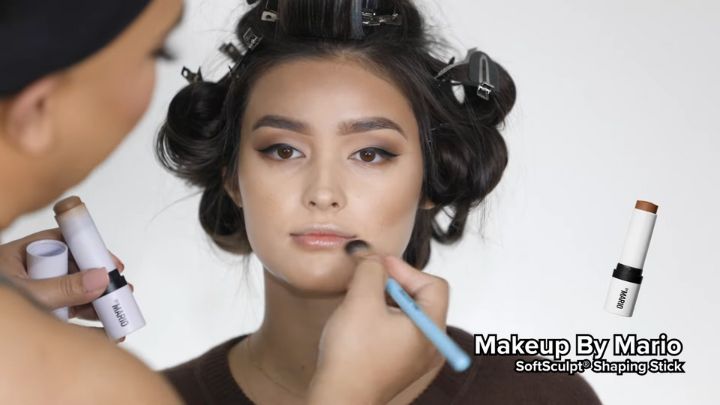 ADVERTISMENT - CONTINUE READING BELOW ↓
In between grilling Liza like it was her turn to go through a Miss Universe Q&A, Patrick still found time to keep things lighthearted and fun. For example, after the smokey eye was done he instructed viewers to use a primer to set everything: "I'm just gonna try to blur whatever I need to—which is absolutely NOTHING, but for the sake of the tutorial..." he said jokingly.
And yes, for the curious at heart—Patrick confirmed that for Miss Universe, candidates do their own makeup: "It's truly a beauty queen pageant, you have to do everything." This was confirmed by Pia herself!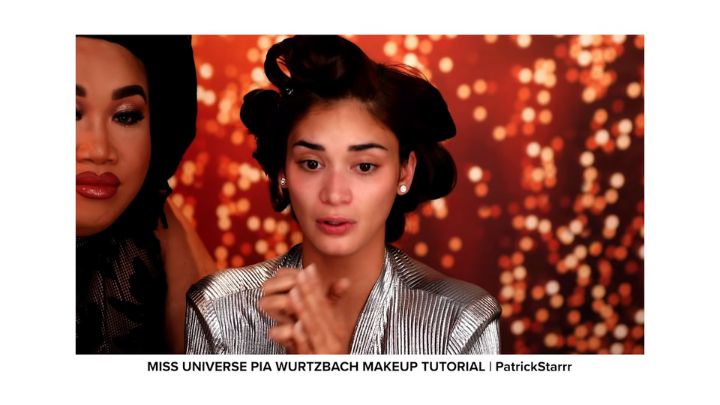 ADVERTISMENT - CONTINUE READING BELOW ↓
Having been in the business for over a decade, Liza has portrayed several roles onscreen. But when pressed, the actress shares that she has a love for characters "rooted in reality...[like] someone that could be your best friend." But she is also a huge fan of "really out-of-this-world fantastical movies." Remember when she had a Harry Potter-themed 19th birthday celebration? The proud Ravenclaw also visited the HP filming set in London! (Patrick wins though, revealing a custom-made CHOCOLATE FROG CARD at 10:20).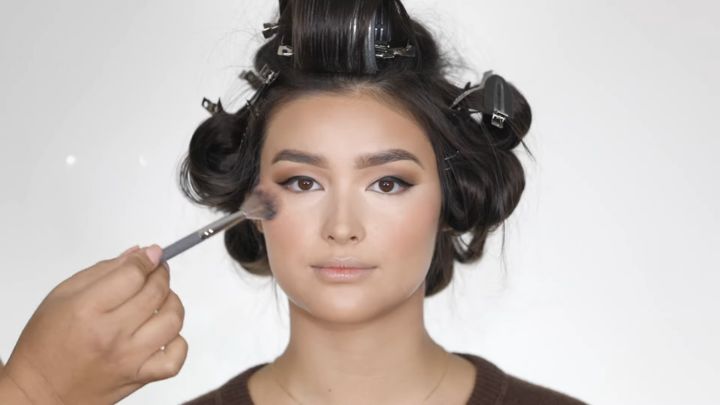 ADVERTISMENT - CONTINUE READING BELOW ↓
When it comes to looking good for the camera, Pinay celebrities are known to have their go-to glam teams. "We become such great friends with our glam team. My makeup artist, tito Mickey [See], he is also my ninong. I got him for my baptism, to become my godfather," Liza reveals.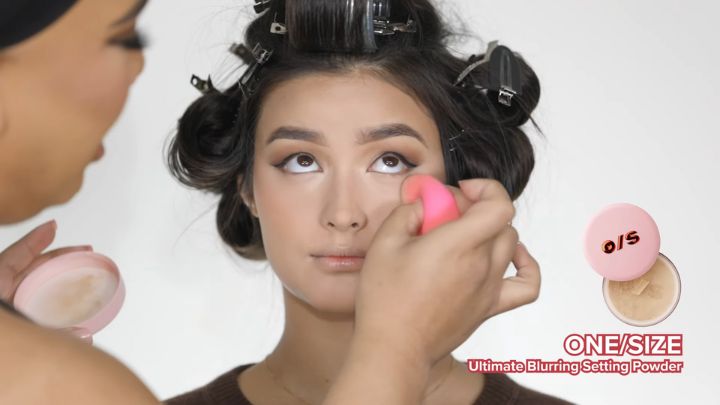 ADVERTISMENT - CONTINUE READING BELOW ↓
Of course, looking good in front of the camera can lead to a celebrity growing a fanbase, and celebs aren't exempt from having their own fangirl moment. Liza namedropped BLACKPINK's Jennie as her *biggest crush*. "We just met, [but] I wish we were friends. They are so sweet! It was so fun just watching them. I didn't know I was going to meet them, I thought I was going to watch the concert. I was brought to the VIP area and as soon as I entered the room I recognized everybody. Lily-Rose Depp was there..."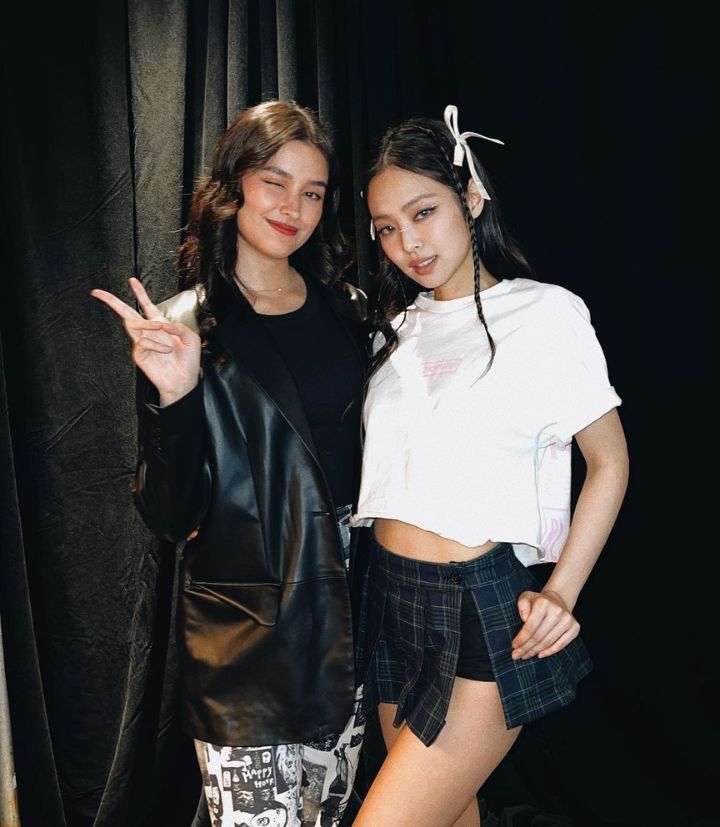 ADVERTISMENT - CONTINUE READING BELOW ↓
"I was trying my best not to freak out, because these are all people that I adore. I was trying to keep it cool but on the inside I was freaking out. I met all of them, they're just so sweet. No matter how tired they were after performing, they were so accomodating." Sounds like us when we eventually get our own celebrity meet-cute, TBH!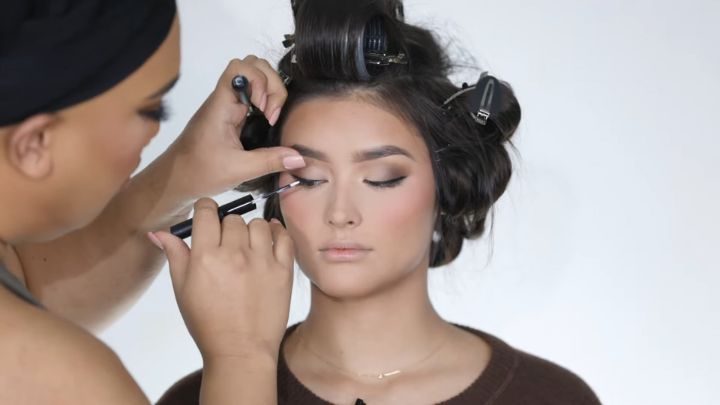 ADVERTISMENT - CONTINUE READING BELOW ↓
When the final touches were complete, Patrick asked his muse for the day how she felt about her Miss Universe look. "I feel so glamorous right now!" Liza gushed. "I've never really done big hair like this, and the whole pageant look."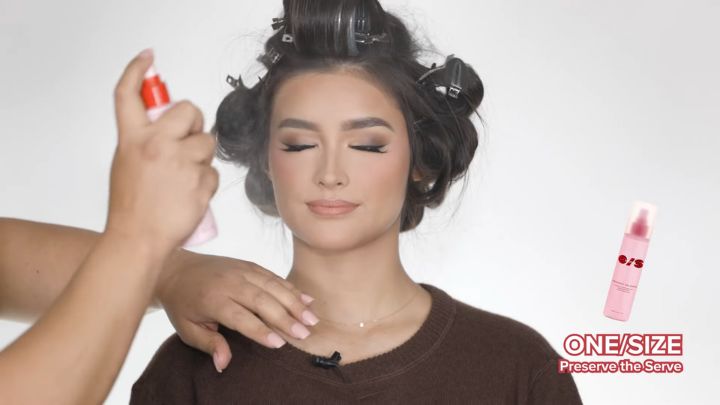 ADVERTISMENT - CONTINUE READING BELOW ↓
Since we can't get enough of Liza's beauty queen transformation, here are several *stunning* photos Patrick shared on Insta: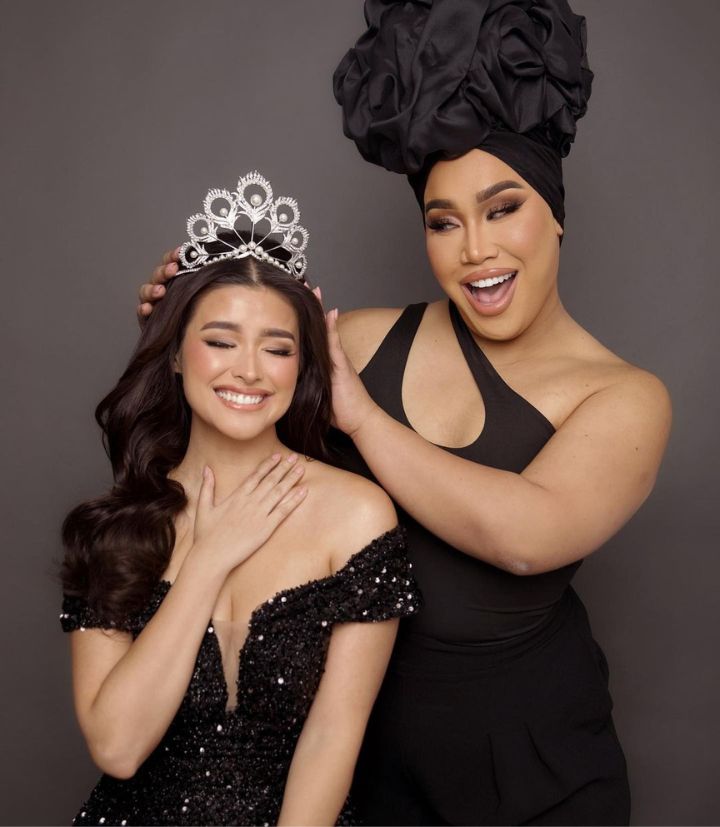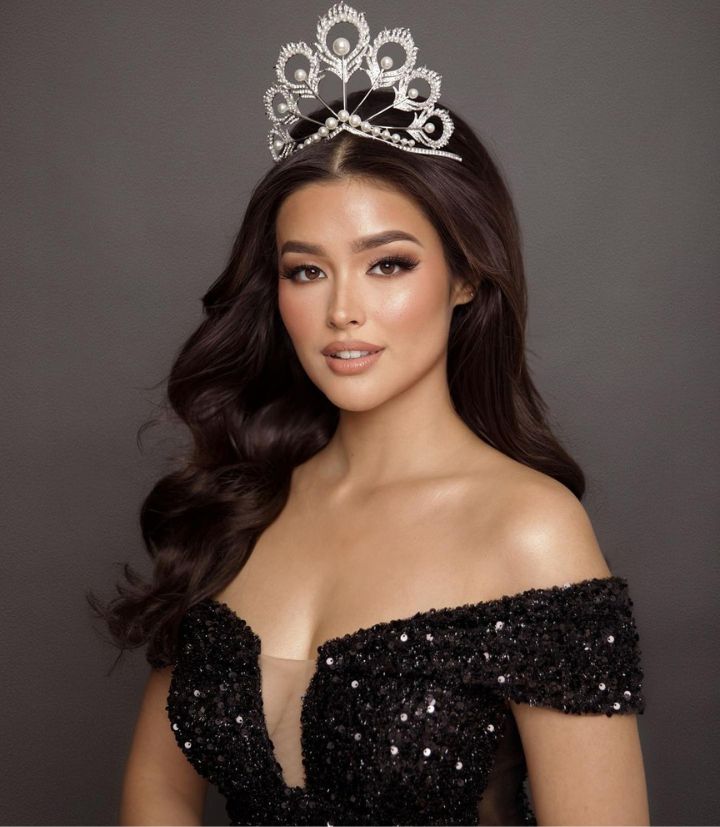 ADVERTISMENT - CONTINUE READING BELOW ↓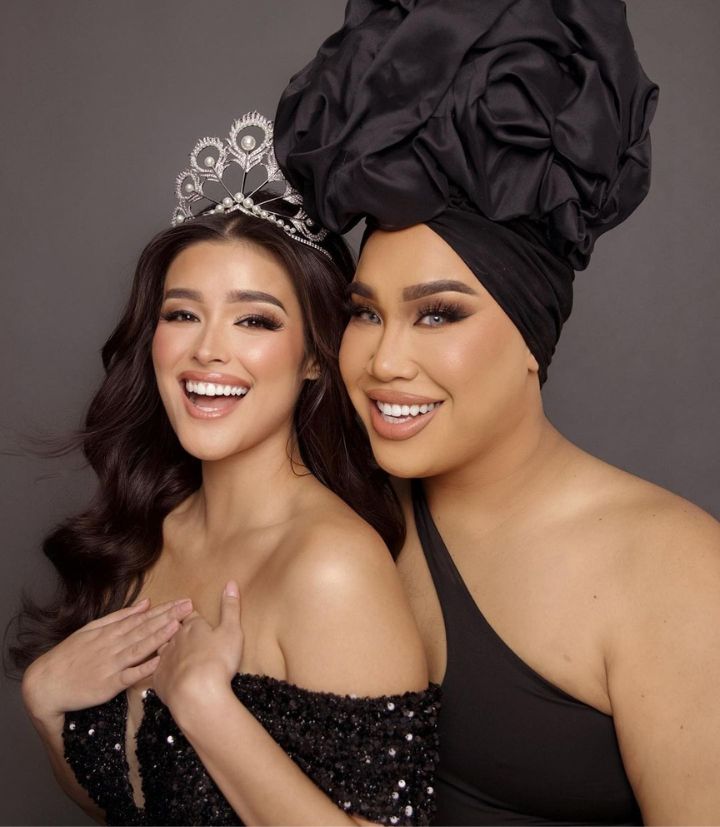 Watch the full makeup tutorial here:
I turned LIZA SOBERANO into Miss Universe 2023 | PatrickStarrr