Ever since bushy kilay became a thing, I've been looking for a brow mascara (tinted or clear) that can brush up and precisely define each of my strands, and make them look like that the whole day. Here, a few prime examples of the type of arches I am to achieve every day:
If, like me, you want your eyebrows to be that feathery and fluffy, I'm going to let you in on a fairly new secret weapon I discovered: the Made Cosmetics BrowMade! Keep scrolling to find out more about this amazing product.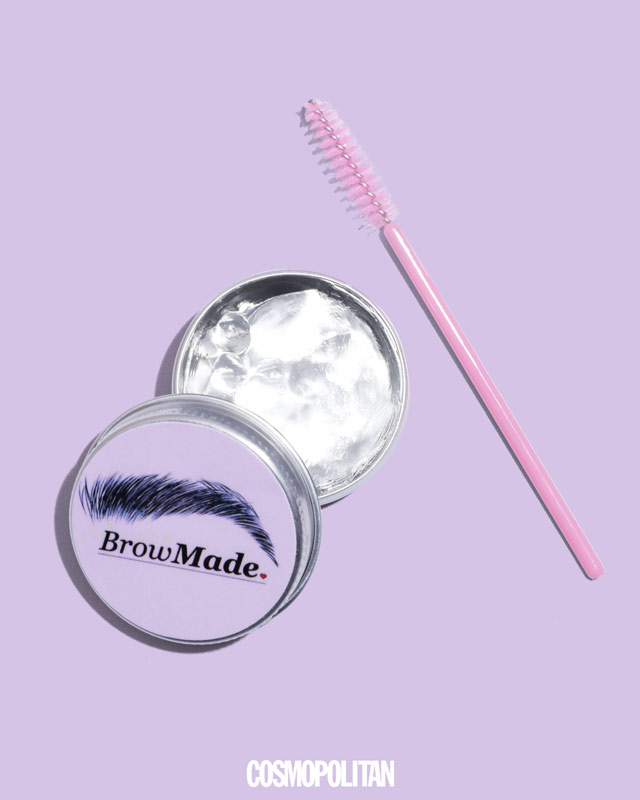 Continue reading below ↓
Recommended Videos
What is the Made Cosmetics BrowMade?
Simply put, the Made Cosmetics BrowMade is a clear brow setting gel (or pomade) that grooms your arches to make them look thick, feathery (aka brushed up), and polished. BrowMade gel is packaged inside a travel-friendly tin and comes with two pink spoolies. P.S. After using the BrowMade gel, it's recommended to wash or clean the used spoolie to prevent the product from drying on the bristles. Allowing the product to dry on the spoolie may alter the quality of the succeeding applications.
Claim to fame
I came across Made Cosmetics' satisfying brow-brushing videos a couple of times before, but I never paid any attention to them. I thought it was not available in the Philippines—clearly, I also never read their captions or IG bio. I only got to see the product IRL during one of our video shoots. The makeup artist used the product on all of the talents, and I could not stop staring at their brows! So after the shoot, I immediately stalked the brand and a few days later, I ordered one!
Ingredients
Soy wax, extra virgin olive oil, grapeseed oil, jojoba oil, sweet almond oil, bergamot oil, balsam oil, and ~*a secret from Peru*~. Yup, you read that right: BrowMade only has eight ingredients!
Scent
For those who are sensitive to fragrances or just don't like them in general, you'll be happy to know that BrowMade does not have any smell! I'm happy about this because this means it doesn't contain any artificial fragrances or chemicals.
Texture
BrowMade's texture is amusing—it feels exactly like the type of gel men and women use to style their tresses. It's a bit sticky, but once dried down, it feels light on the brows and doesn't make them feel crunchy like how other brow mascaras tend to do.
How much is the Made Cosmetics BrowMade?
Made Cosmetics' BrowMade gel costs P300 (excluding shipping fee) and comes with two pink spoolies. The shipping fee varies on your location.
Where can you buy the Made Cosmetics BrowMade?
Great news: You can buy BrowMade on Instagram! Just head over to their account to find out more details. ;)
THE REVIEW
First impressions
When I dipped the pink spoolie into BrowMade, I didn't know how much I needed so I ended up coating the whole brush with gel. BIG MISTAKE. My right brow ended up looking wet and like it was glued down to my face. Turns out, you need only the lightest touch for your spoolie to pick up the perfect amount of product for your brows. I cleaned off the brush and gently dipped it back into the gel. As a result, my left brow ended up looking waaaay better.
Test 1: A long work day
No matter what eyebrow mascara I use—whether it's affordable or expensive—my eyebrow strands always end up poking downwards at the end of the day. I was never into trying the "soap brow" technique because it required a lot of work for me, so I stuck it out with brow mascaras. When I applied BrowMade on my filled-in kilay, I was really excited because the effect looked a-m-a-z-i-n-g. It was like my eyebrows transformed.
The moment BrowMade dried down I touched my arches and instantly noticed they didn't feel crunchy or stiff, or like there was a "cast" over them. They just felt like they had nothing on. I was nervous about this because past experiences have taught me that if a brow mascara feels like nothing on your arches, it won't last long.
Well, I could not be more wrong about this product. After almost 12 hours of being in the office my brows were still in damn good shape! (My eyebrow color faded a lil' bit tho, LOL.) When I got home and removed my makeup, I loved how the product easily washed off. I didn't have to rub and tug at my arches to remove it.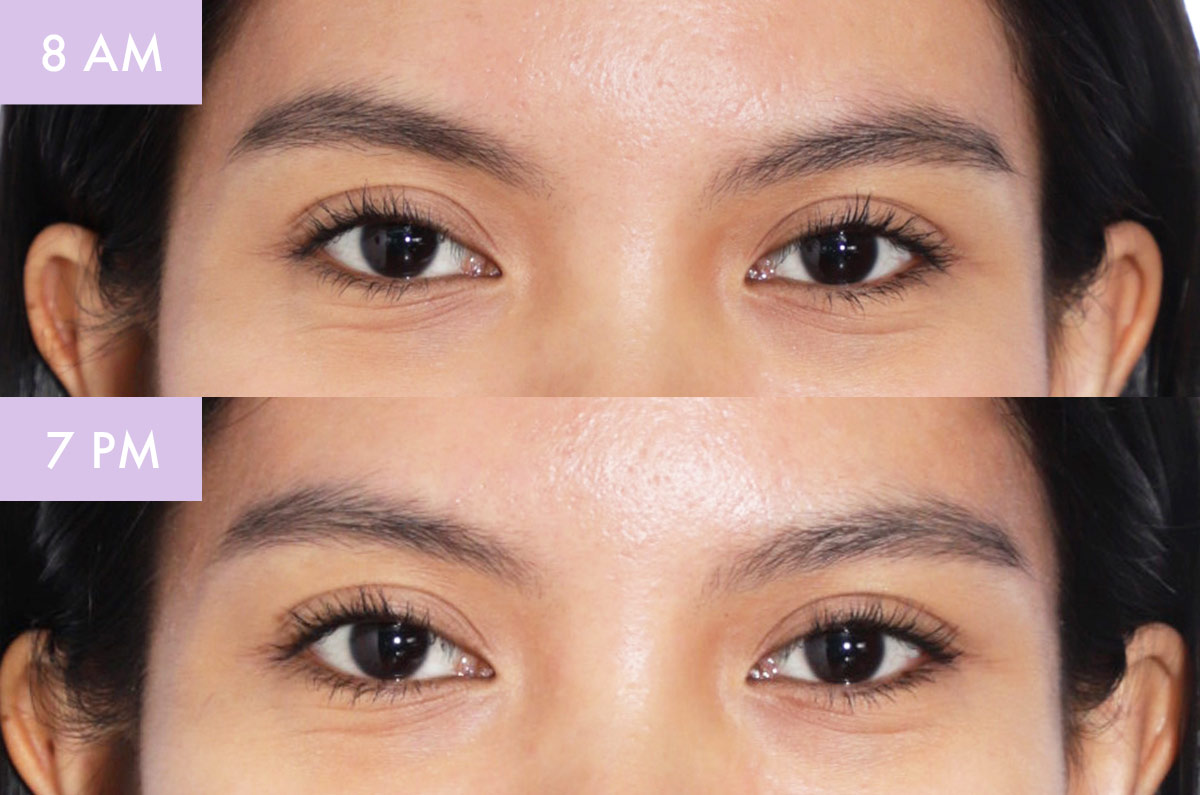 Test 2: Sweat
I wanted to test if BrowMade could still make my eyebrows look gewd even after sweating. During the August 12 holiday, I went to Tiendesitas to do a little shopping at their tiangge. After I was done, I didn't want to book a Grab home because technically, my house was really near and all I had to was keep walking straight until I reached the end of the block. So I did just that.
As the bagyo was gone, the weather felt warm and toasty that day so of course, I ended up sweating. By the time I got to my village's gate, my heart was pumping and I was sweating on my forehead down to my neck (sorry if it's TMI). When I checked in my mirror, I was happy to find that my brows still looked great. I srsly thought they already faded because I kept wiping sweat off of them, LOL.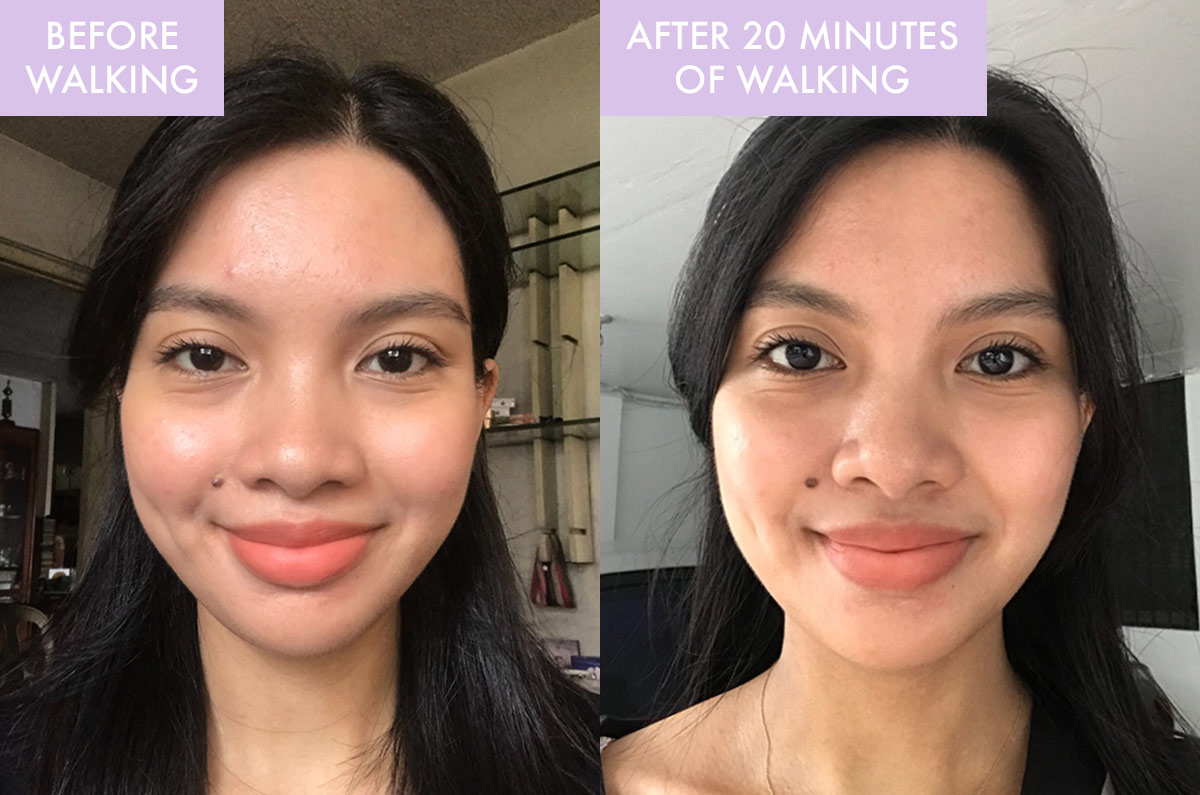 Is the Made Cosmetics BrowMade worth it?
YES, it's amazing! You get so much product in the tin. You only need a little bit for each brow, so it can last you for a year or more. And did I mention that it's locally-made and has a wallet-friendly price of P300? What's not to love about it? If you want to achieve the magical brow look you can only get by using soap and water together, BrowMade is the best product to turn to. You won't need to worry about wetting the spoolie or rubbing it on soap—all you have to do is dip and brush up.
Follow Tisha on Instagram.
***
Don't miss the chance to attend the biggest beauty and wellness festival in the Philippines! Buy tickets to the Cosmopolitan BEAUTYCON on August 31 AND September 1, where you'll find the widest selection of makeup, skincare, hair, and wellness brands with exclusive freebies, offers, and discounts. There will also be sessions with beauty experts, creatives, and celebrity speakers. It's gonna be epic! Get your tix here.
EXPLORE COSMO