1. Lining your eyes with black eyeliner.
The fix: To make your eyes appear bigger, line only the outer third eye of your lower lash line. Also, ditch your black liner and go for browns, grays, or blues instead, because they aren't as harsh. Finally, to really open up your eyes, use white or nude pencil and line your lower lash line—a trick popular in Korean makeup.
2. Skipping mascara.
The fix: Always finish off your makeup by curling your lashes and putting on a few coats of mascara. It's the easiest way to make you look more awake, especially when you have sparse lashes.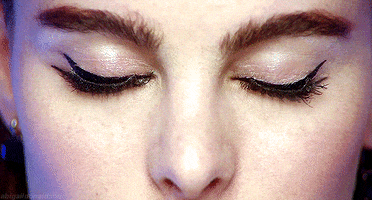 Continue reading below ↓
Recommended Videos
3. Going overboard with false lashes.
The fix: "But false lashes are supposed to make my eyes look bigger!" you say? Piling on the falsies will only make your lids appear heavy and your eyes tired. So when picking pairs, go for ones that are natural-looking and wispy.
4. Skipping concealer.
The fix: If you have dark circles under your eyes, conceal and brighten them. Here's how to do that.
5. You were trying your best to perfect your cat eye, now your eyeliner is too thick.
The fix: Always remember to start with a light hand when applying makeup, because it's easier to add than to remove product. Also, consider the size of your applicator. Is your brush too big? Is the tip of your liquid liner not as fine as you would like it to be?
Follow Retty on Twitter.