1. HOW TO MAKE HAIR GROW FASTER?
The quest for longer lengths can be slow, draining, and irritating AF (take it from a person who has been growing their locks ever since thaat bob haircut of 2004). So I get it, most us are searching for a miracle trick that'll send our scalps into overdrive and give us Rapunzel hair in a matter of weeks. The thing is, if you want longer, thicker, healthier hair, it takes commitment (ugh, I know), but hear me out: There are several things you can do that will make a difference and help your hair grow faster.
For everything you need to know, read this.
2. HOW TO REMOVE GEL NAILS?
Do. Not. Peel. I know it's tempting, but you'll be peeling off layers of your own nail along with the gel, and this leads to flakey talons that break if you so much as sneeze. The best way to remove your gels or acrylics is by soaking them in a nail removal acetone. I know it's time-consuming, but it works, and your hands will thank you for it.
Continue reading below ↓
Recommended Videos
3. HOW TO CLEAN MAKEUP BRUSHES?
You're in luck. Watch the tutorial below to finally give your brushes the deep cleansing they need.
4. HOW TO CURL HAIR?
As someone with perma-straight hair, I understand the struggle. Read up!
5. HOW TO SHAPE EYEBROWS?
If there's one thing I want from beauty in 2017, it's a little less brow. Don't get me wrong, I lurrrrve big, natural, beautifully bushy eyebrows. But I'm kind of over the OTT "draw-on" Instagram brow. It could just be me (and tbh, it probably is), but I'm taking a little hiatus from the Dip Brow in 2017 - mainly so I can cut my morning makeup routine down from an hour to 10 minutes.
That being said, there are a few techniques to follow if you want an arch that flatters your face. Read up on our rules here:
6. HOW TO APPLY CONCEALER?
There's an industry-approved trick when it comes to applying concealer, and it's actually incredibly simple. Apply it in a "V" shape instead of just under your eyes; this way the formula will brighten up your whole face. Clever, huh?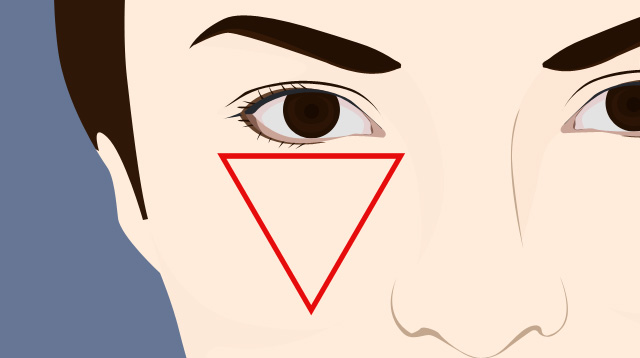 Oh, and since you're studying up on concealer, here's common mistakes you need to avoid, plus other ways to get the most out of it.
7. HOW TO GET RID OF BAGS UNDER YOUR EYES?
Eye bags can be tricky to get rid of, as most are caused by thinning skin and fatty deposits. Start by finding the best eye cream to help keep the skin around your peepers as healthy as possible. Then, read up on the best ways to de-puff your bags.
8. HOW TO DO A FISHTAIL BRAID?
A question many of us have asked. Thankfully, we have a guide right here.


9. HOW TO FILL IN EYEBROWS?
Well, I believe I made my feelings on brows pretty clear in point 3. But if you need a helping hand achieving a naturally beautiful brow, check out the following:
10. WHAT IS BALAYAGE?
Balayage is quite possibly my favorite thing ever (closely followed by pizza/chocolate. Yes I'm basic, deal with it). So naturally, I have about 700 screenshots of the prettiest balayages on the internet. Here's a few of my faves.
***
This article originally appeared on Cosmopolitan.co.uk. Minor edits have been made by the Cosmo.ph editors.