I was five when I first fell in love with red lipstick. Our love affair started at the historic Grauman's Chinese Theater. In between the throngs of rowdy tourists and handprints left behind by the rich and famous, something caught my attention. A woman—beautiful and luxurious—with a color on her lips that would change my life.
It was a poster of Marilyn Monroe, striking her signature half-lidded pouty pose, on one of its hallowed walls. She was blonde, gorgeous, glamorous, and had a glint of something in her eyes. But that's not why I stared. It was because of her bold lip. 
Red lipstick embodied the mid-century mystique. A woman in red was mysterious, bold, and tantalizing. She could enter the room and command all the attention her heart desired. Her lips always glinted with a little mischief and a lot of joie de vivre. It seemed as if red lipstick was her secret weapon. If she wanted the world at her feet, all she had to do was throw in a playful wink and a sultry smile. 
Old Hollywood glamor instantly turned into the ideal. The older I got, the deeper the love affair ran. I binged all the old movies, watching specifically how the women talked, walked, dressed, danced, and most importantly, did their makeup. 
So here I am, writing a love letter to all my red lipsticks...
Childhood sweetheart
The second I was old enough to buy makeup, the first shade of lipstick I bought was—of course—red. At twelve, I scrounged up enough of my allowance to buy a few basic makeup items. My friends and I ran giggling around the beauty section of the department store swatching powders, eyeliners, and all the lip products you could possibly imagine. 
The first lipstick I ever bought with my own money was a tube of Ever Bilena in bright red. Too scared to try it on in public, my friends and I returned to my house to try on our haul. While the lipstick looked great in the tube, I didn't factor in my fair complexion. The creamy, satin-finish red looked more coral on me, and the blue eyeshadow and black eyeliner I put on didn't help either. 
Continue reading below ↓
Recommended Videos
While the overall look didn't look great, I was obsessed. And the search continued.
First love
My first red lipstick love was MAC Cosmetic's Russian Red. It's a creamy, matte blue-red that suited my fair complexion perfectly. I was around thirteen or fourteen at the time, and my mom and I were bonding over makeup. I tried it on at the shiny, new MAC counter at the Rustan's in Cebu and instantly fell in love.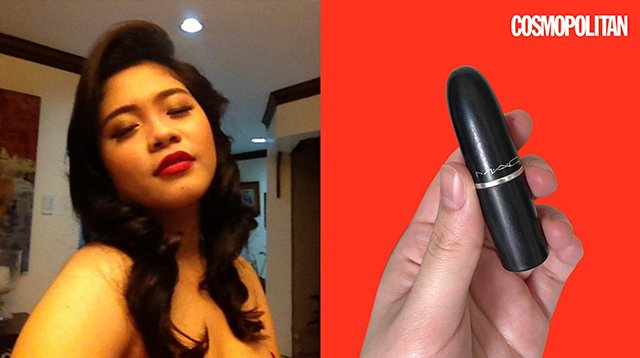 I used to wear it with liner all over my lip as a base then finish the look off with translucent powder over top to make sure it stayed. 
This was exactly how I did my lipstick from high school to the beginning of my college days. It was my prom lipstick, and the lipstick I wore whenever I had a tough presentation. Like all first loves, MAC's Russian Red was with me through some of the most special times of my early life, and I'll never forget it. 
My exes and their why's
Collecting and selecting—both relationships and makeup—is a phase most people have when they're younger. My first foray into other reds was a gift from my mom: Chanel's classic Rouge Allure lipstick in #99. Funnily enough, it's also called Pirate (and yes, it stole my heart).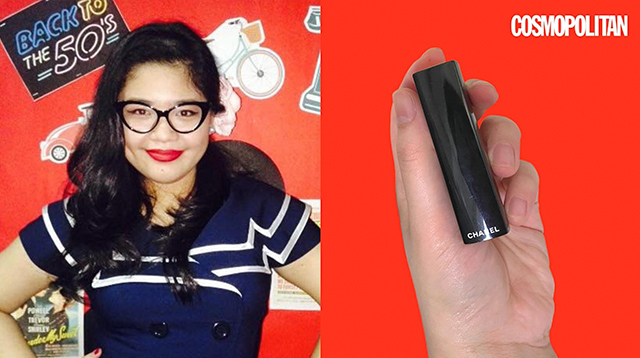 This was a smooth, satin red that sometimes felt more lip balm than a lipstick. Though it wasn't as pigmented as MAC's Russian Red, the formula left my lips feeling lighter and more nourished. All in all, it was a welcome change from my matte hyper-fixation. 
Then, the 2015 matte liquid lipstick craze appeared and changed everything. 
Colourpop and Kylie Cosmetics were here, and I just needed to try them. For a hot minute, I was a Kylie Lip Kit babe. Leo was my go-to shade, and I loved it. It was a true red and a true matte, which means mountains of lip balm had to be applied underneath so it wouldn't crust up.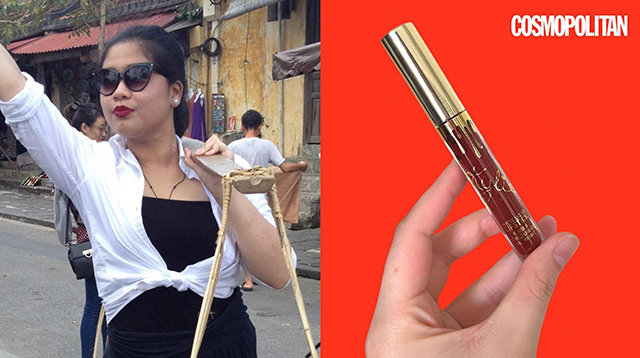 It was a fun, trendy phase in my life and I have absolutely no regrets. Well, except for maybe all the nights out I had lipstick on my teeth. But like most teenage romances, it burned hot and bright then faded quickly. Even back then, lip care was my first priority, and the formula of liquid lipsticks was just a little too drying for me. 
What I appreciate most about these exes is that I learned exactly what I wanted in a red lipstick. I will be forever grateful. 
My one true love
I'd describe meeting my one, true, red lipstick love as fate. It was ordained by the gods. Meeting Too Face's Melted Matte Liquid Lipstick literally changed my life. Browsing through the aisles of Sephora is always fun, but something drew me to the aisle it was in. 
Just like seeing Marilyn Monroe all those years ago, the feeling of witnessing something life-changing hit me. I saw red. And it was perfect. 
I asked one of the attendants for some help trying it on, and I just knew it was the right red for me. The formula didn't feel too matte, too heavy, or too dry. It was just right. It glided on smoothly like a creme lipstick and dried down to a supple matte. 
I didn't buy it right then and there because I wanted to test out the wear first (you can never be too careful with things that feel too perfect). I went through my entire day of eating, drinking, and talking, but it hardly budged. 
I ran back to Sephora the next day and bought it. I asked the cashier what the shade's name was, and she said "Oh. This one is called 'Lady Balls.'"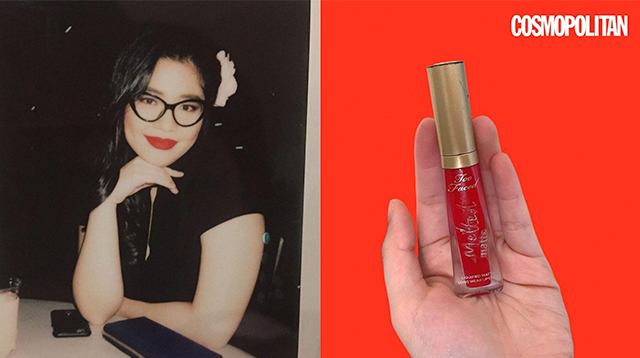 Looking back, the shade name reminded me of all the mid-century leading ladies I admired. They were gorgeous, opinionated, and had the balls to do whatever they wanted. This lipstick embodied the ethos of who I wanted to be when I was younger, and I never looked back since. 
My advice for those who want the find the perfect red lipstick
While my search for "The One" may seem dramatic, please know that I wear red lipstick on the regular. Just like the shade, I'm intense, a little crazy, and extremely passionate. If you feel like red is a little too bold for you, you just have to understand that there's a bit of boldness in everyone who wears makeup. 
Find the shade of red that empowers you to get the job done and have a little fun when you're at it. It may not be matte or super pigmented, but the most important thing about lipstick is how it makes you feel. And remember, red is everyone'scolor.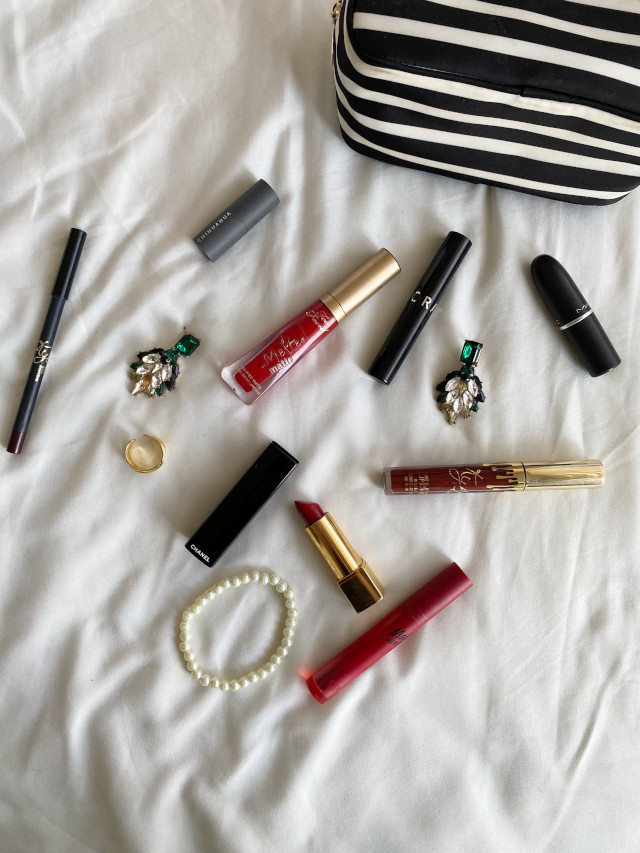 READ MORE ABOUT LIPSTICKS
These Are The Bestselling Lipsticks In The Philippines
We Swear, These Are The Best Matte Lipsticks Ever
Bet You're Wondering How To Apply Lipstick Perfectly—Here's Everything You Need To Know