 About Maybelline
Maybelline New York takes trends from the catwalk to the sidewalk, empowering women to make a statement.
Read the story? Tell us what you think!
0

Didn't know that!

0

Hmmm....tell me more.

0

How and where can I get this?

0

I'm already a loyal fan!

0

Will share this ASAP!
In a humid, tropical climate, it's hard to find an eyeliner that lasts all day. Some eyeliners tend to smudge and end up under your eyes, but we found the perfect eyeliner that holds up for 24 hours!

Enter: Maybelline's Line Tattoo Impact Pen. As the name suggests, it's a long-wearing liquid eyeliner that's water- and smudge-proof even on the oiliest lids. What's the secret? It's a felt tip liquid eyeliner pen developed with Japanese technology that stays on no matter what for 24 hours.

If you want to see just how long-lasting this eyeliner is, here are three very important tests you should put your eyeliner up against:
Test 1: WATER TEST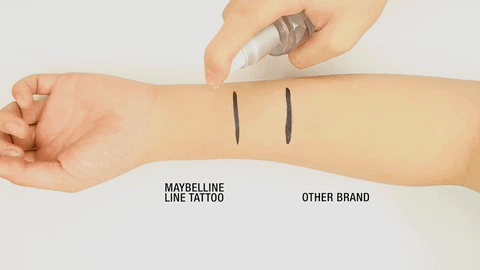 As seen in the test, this eyeliner won't break down easily by water alone. This is especially important because as the rainy season comes into full swing, waterproof eyeliner is essential. Not only is it good for the rain; it's also sweatproof, so don't count on it running during a hot and sweaty commute.

Test 2: SMUDGE TEST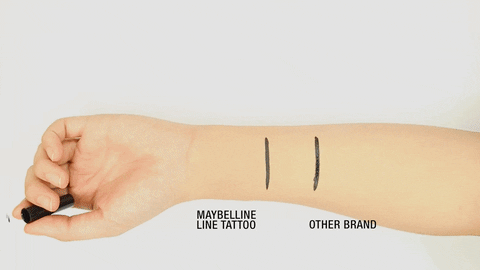 For chronic eye-scratchers, this test is very, very important. Throughout the day, you can accidentally rub or touch your eye, smudging your carefully drawn on liner in the process. But with the Line Tattoo Pen's high definition pigments, even the heaviest swipe is no match for its lasting power.
Test 3: OIL TEST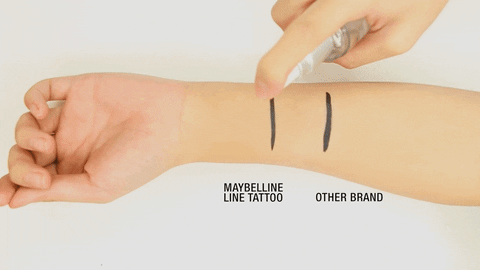 Women with oily eyelids know the struggles of finding the perfect eyeliner, as the oil on their eyelids tends to break down and fade any makeup that's applied onto it. But this eyeliner, as seen from the test, won't give way to any oil!

Maybelline's Line Tattoo Impact Pen (P249) is available in all Maybelline counters nationwide. It's also available on Shopee and Lazada. For more information, visit Maybelline's website or follow them on Facebook.