As pageant season looms closer—and, subsequently, her reign as Miss Universe comes to an end—Pia Wurtzbach is doing us all a favor by sharing her tried-and-tested pageant makeup look. Equal parts informative and bittersweet, the video just makes us love Pia even more.
First things first: primer. Pia uses MAC Prep + Prime Skin, explaining, "We're doing a pageant look, and it needs to stay on for a long time, especially if you're on stage. That's why you need a good primer."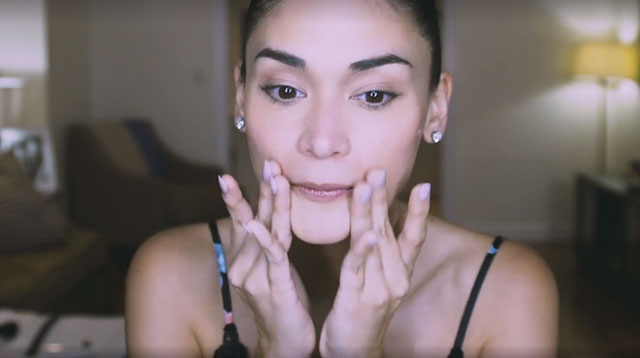 Continue reading below ↓
Recommended Videos
She then proceeds to foundation (Dior Diorskin Forever). "With stage makeup, you want to go maybe one shade darker, especially with all the lights on stage and the cameras and the flash."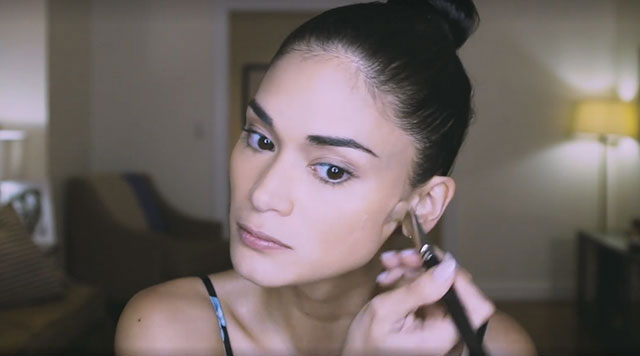 Pia also swears by baking! She generously dabs Laura Mercier Translucent Loose Setting Powder under her eyes, allowing the powder to sit for some time before blending away. "This is especially useful if you have dark circles around your eyes, like me."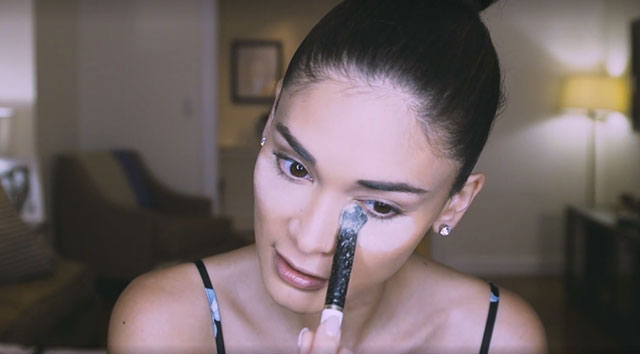 Next up, brows! Pia claims her favorites are by MAC—Spiked, Lingering, and Fling, to be precise. Pia also shares this nugget of wisdom: "It takes more than an hour [to do stage makeup]. It's meant for high definition cameras and strong lights."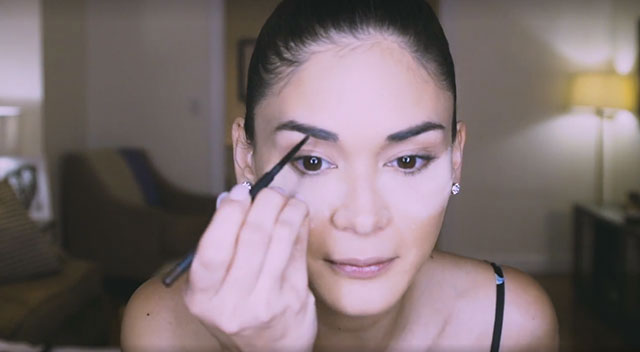 She then moves on to eye shadow, reaching for something unexpected to emphasize her eyes. It's a limited-edition multi-colored, polka dot pressed powder by MAC x Beth Ditto called Powder to the People. Pia prefers to apply the brown shades all over her lids, on her brow bone, and under the eyes.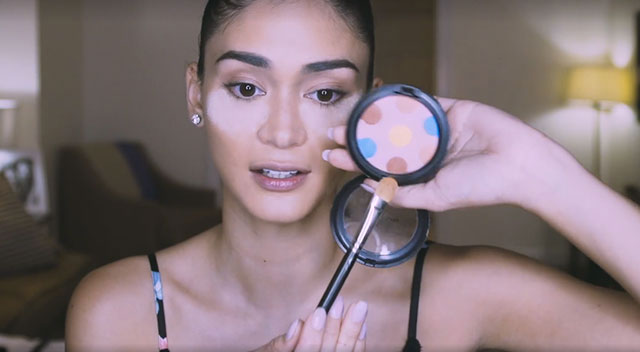 Pia also loves Laura Mercier Artist's Palette for Eyes, a collection of 12 shadows in peach, brown, and plum hues. She uses a purple tone to define her eyes, saying, "When you mix it with the brown, it just blends, especially if you have brown eyes."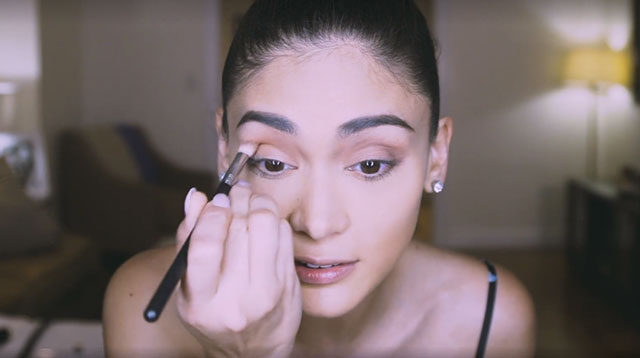 Now, eyeliner! "This will look painful, but I promise you, it's not," Pia explains as she tightlines her upper lash line with a felt-tip liner. "I do really, really thin eyeliner. I don't like to do thick eyeliner… I have Asian eyes."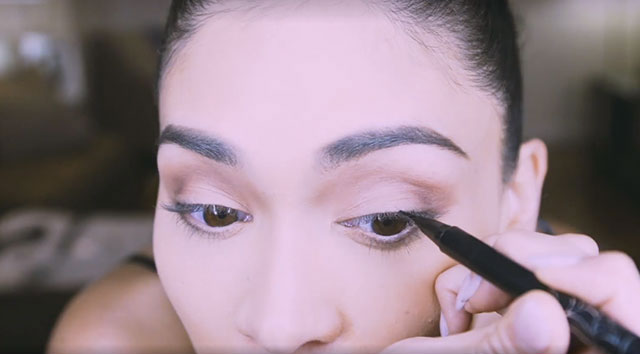 Mascara (MAC Haute & Naughty Too Black Lash) follows, before Pia carefully applies false lashes. "Some girls are comfortable putting falsies with their hands, but for some reason, I just got used to using tweezers to do it," she said. "It's also better to use natural-looking falsies and just stack them on top of each other. You can use two."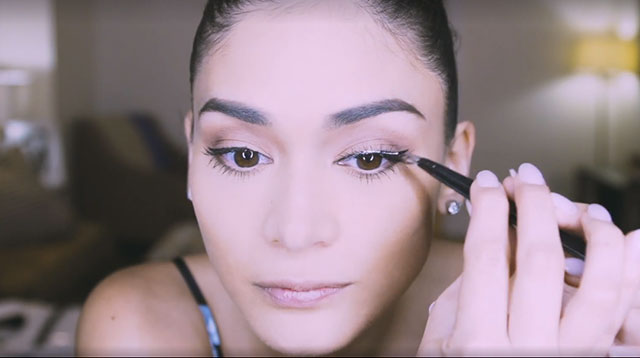 Pageant makeup really takes long to do, huh? Post-eye makeup, Pia then contours. "Try to find where your cheekbones are. Don't go under! Go above it." She then jokes, "And if you plan on crying while you get crowned, please make sure everything is waterproof."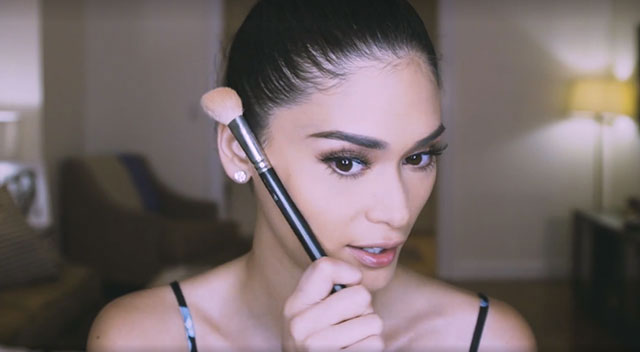 MAC Powder Blush in Harmony comes next, followed by BECCA Shimmering Skin Perfector Liquid in Opal.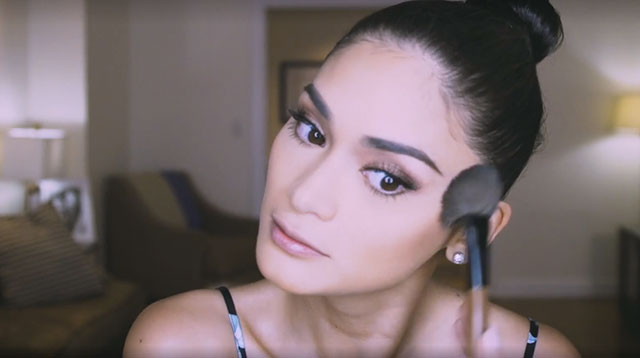 Lastly, lip liner and lip gloss—in this case, MAC Lip Pencil in Soar and Dior Addict Ultra-Gloss in Fancy Purple.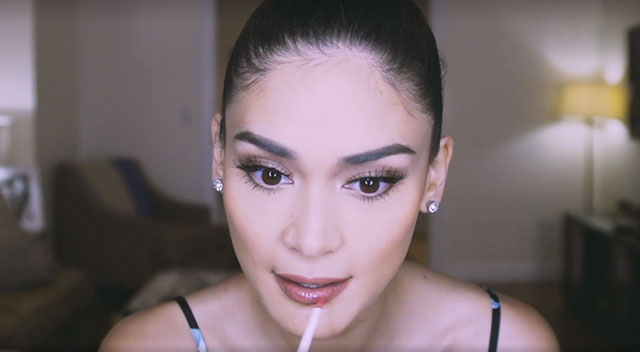 Not everyone can have that crown, CGs, but testing out Pia's makeup tutorial just might take us one step closer. ;)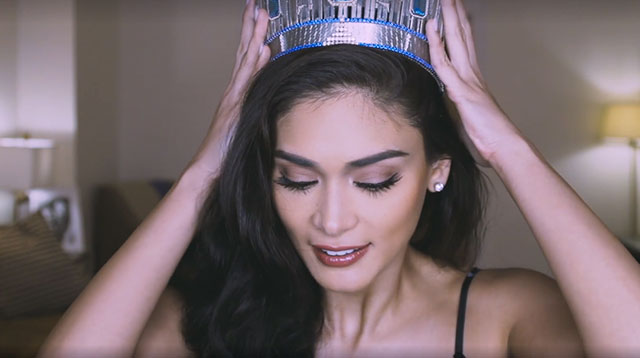 Follow Patricia on Instagram.