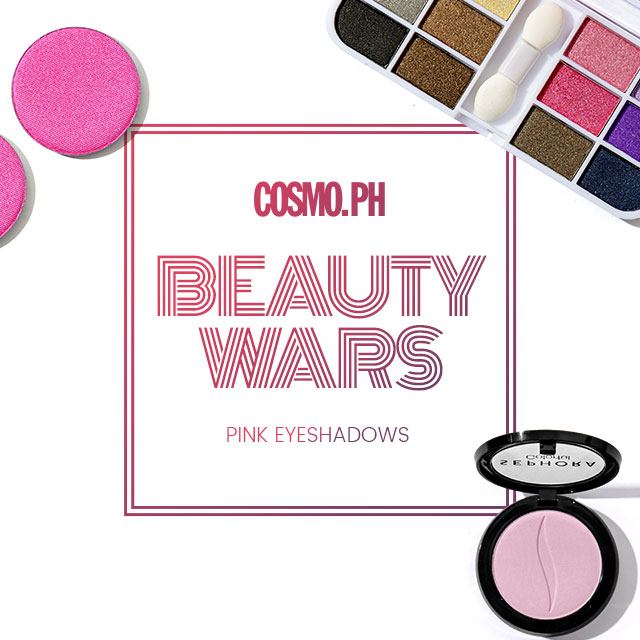 Last month we did peach eyeshadows, but we're picking color of the moment "millennial pink" for Cosmo.ph Beauty Wars this time around. You've probably spotted the shade on everything from clothes to makeup to bags to unicorn toast! Read on to find out which hue and formula worked best: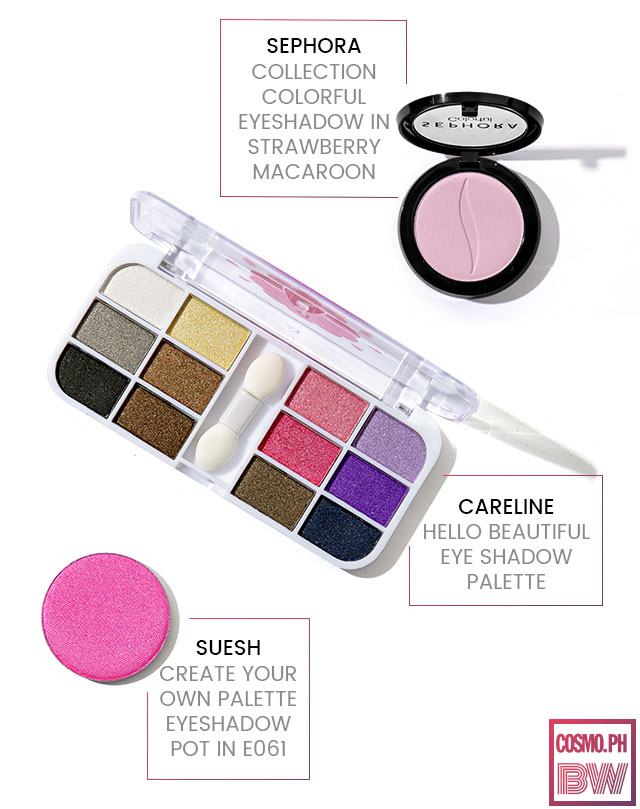 ***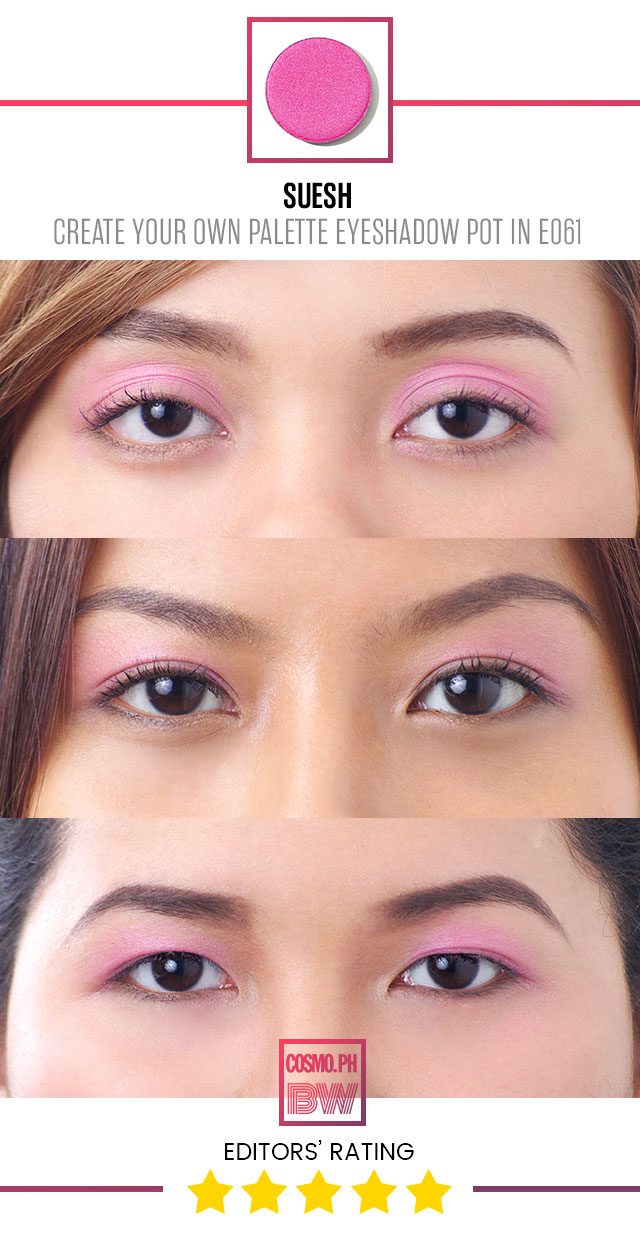 Continue reading below ↓
Recommended Videos
Suesh Create Your Own Palette Eyeshadow Pot in E061
Price: P95
Where To Buy: SM Megamall
What It Is: This hot pink shadow pot will brighten your eyes without stealing the spotlight from the rest of your face. It's also sheer enough to not make you look like you just got back from the '80s.
Why We Love It: This single eyeshadow from Suesh made us fall in love with it after just one layer—it didn't have any fallout, it was easy to blend, and it lasted the whole day! We're definitely going to stock up on these shadow pots.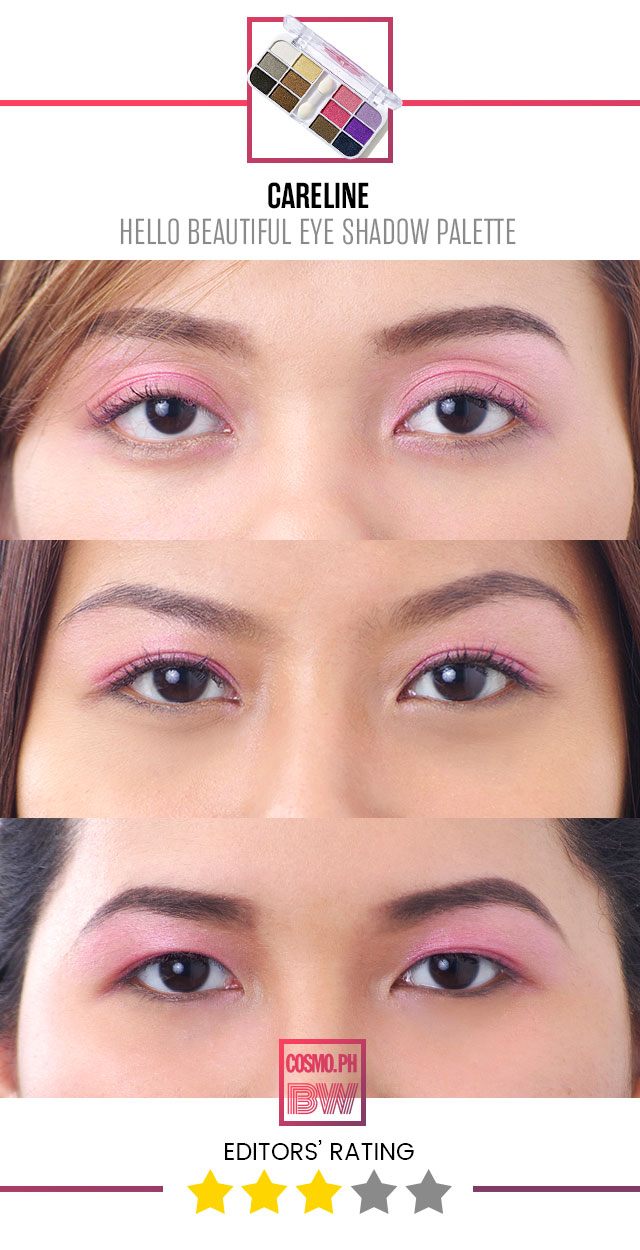 Careline Hello Beautiful Eye Shadow Palette
Price: P175
Where To Buy: The SM Store
What It Is: An eyeshadow palette that has the perfect mix of neutral and bright tones, the two pink shades in here will allow you to create different looks that range from subtle to smoky!
Why We Love It: While we found the pinks in this palette to be great (They were pigmented and lasted well!), we couldn't get past how much fallout happened every time we wore it. And it wasn't the type that you could effortlessly swipe away; we had to use shield guards under our eyes because if we didn't, we would have pink eyeshadow powder on our cheeks (We should've just blended the powder outwards and voila—insta-blush! LOL!).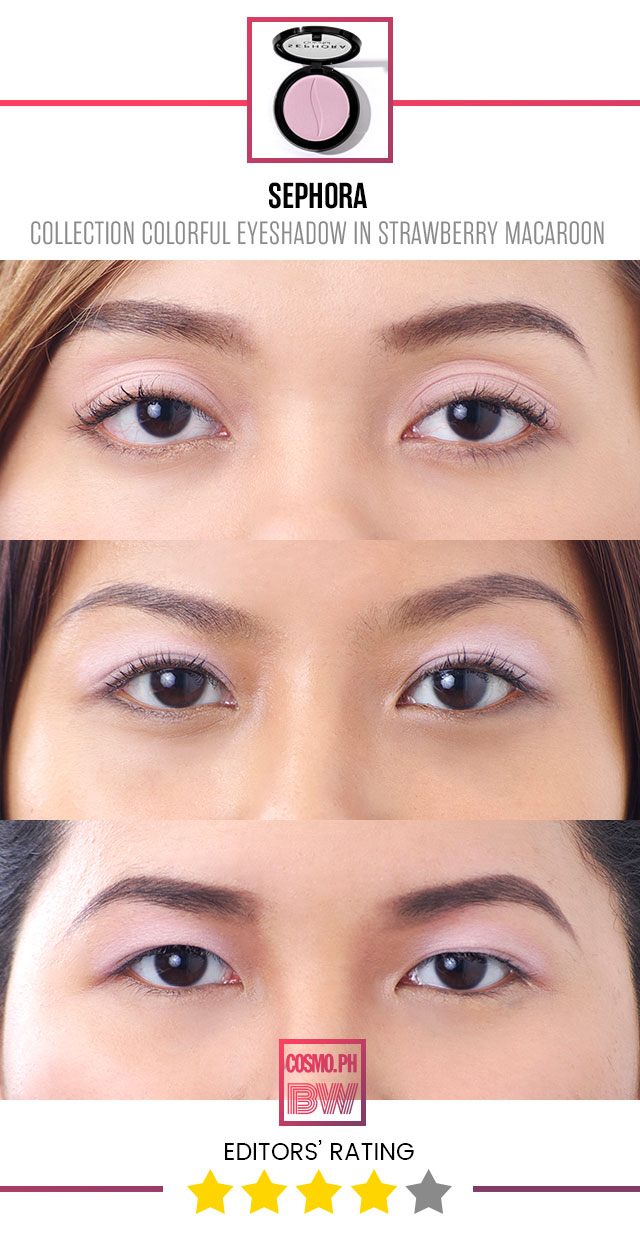 Sephora Collection Colorful Eyeshadow in Strawberry Macaroon
Price: P577
Where To Buy: Sephora.ph 
What It Is: This is no ordinary eyeshadow because aside from being blendable and smooth, it also provides the eyelids with antioxidant protection from pollution and the sun.
Why We Love It: Now this one was really eye-brightening! At first we were annoyed because we had to layer it a few times for it to properly show up on our eyelids, but once it did, WOW. It gave our eyes that I-slept-for-eight-hours look that would look perfect when paired with eyeliner! The only downside? Because we had to layer it all the time, we felt like we would quickly run out of this eyeshadow!
ARTWORK: Jico Joson.
PHOTOS: Mark Jesalva, Dakila Angeles. MAKEUP: Dave Grona.
Follow Tisha on Instagram.