Cream blushes, multi-use pots, and tints have definitely been having a moment this year—almost all our favorite beauty brands have released their own takes. These products make it easy to add a soft wash of color to your cheeks (and eyes and lids!) making you instantly look healthier and more awake. It's no wonder they're so patok among beauty enthusiasts!
Someone who's never caught without rosy cheeks on her Instagram pictures is Mika Dela Cruz—it seems to be her signature look already! We've always been curious about what blush she uses, and thankfully, she revealed it in one of her IG posts—it's the Pretty Secret Lip & Cheek Soft Glow Tint! 
Continue reading below ↓
Recommended Videos
Being the curious and beauty-obsessed girls that we are, we decided to put Mika's fave tint to the test. Are they worth the hype? Read our review below:
***
The Pretty Secret Lip & Cheek Soft Glow Tint has been named a dupe for the internet-famous Glossier Cloud Paint. It retails for only P99 per tube and P199 per set (all three shades). They're available in SM Beauty and Watsons stores nationwide and they're almost *always* sold out, but we were lucky enough to score a set.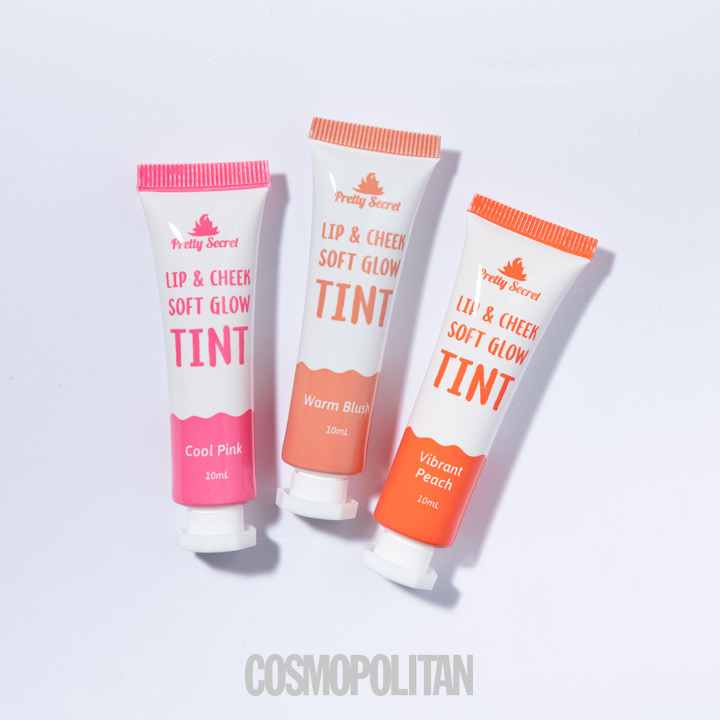 Here are the three shades:
Vibrant Peach (bright orange)
Warm Blush (light peach)
Cool Pink (neon pink)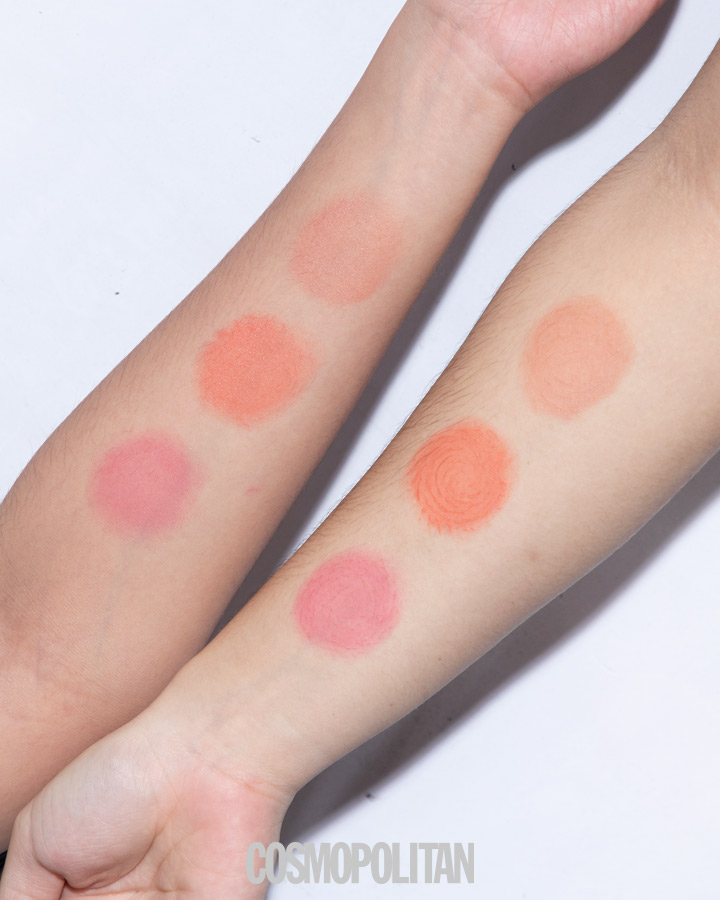 Here's our review of all three shades:
Vibrant Peach

Cheska
When it comes to blushes, regardless of formula, I always go for red-orange because IMO, it's the shade that best suits my medium skin tone. When I got my hands on Vibrant Peach, I was kind of ~shookt~ because it was straight up ORANGE (like a Cheeto!) I thought that it would make me look like a clown, so I was a little iffy about trying it out.
Surprisingly, it was *subtle* on my cheeks, probably because of my skin tone. It was also easy to blend because of its creamy formula. Its smell reminded me of candy, and I am also happy to report that it didn't taste weird whenever I would lick my lips. As for its staying power, it was pretty good, considering I'm oily + I had a whole day shoot. At the end of the day, I was super haggard and my hair was a mess, but I still had rosy cheeks!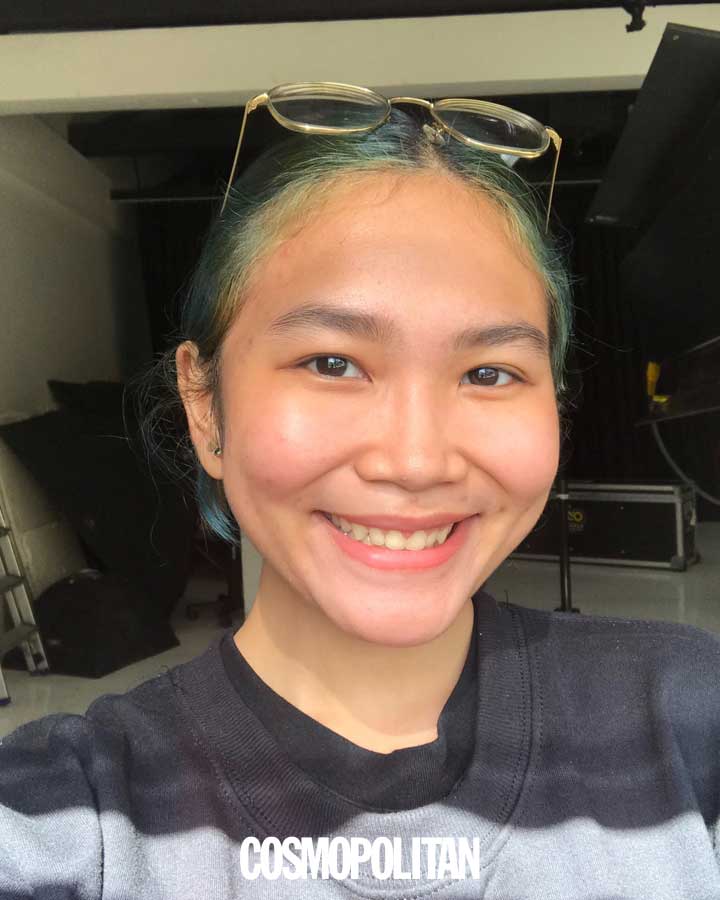 Ira
I'm into orange-toned makeup, so I was excited to try the Vibrant Peach shade. Upon first swipe, it gave my cheeks a sun-kissed glow—like I spent the whole day at the beach. It also worked well with my favorite coral lip tint.
The formula was easy to blend, and it did not feel sticky on my cheeks. The tint eventually faded, but it did stay on my face for at least five hours. It's only P99, so I can just reapply if I want to adjust its intensity.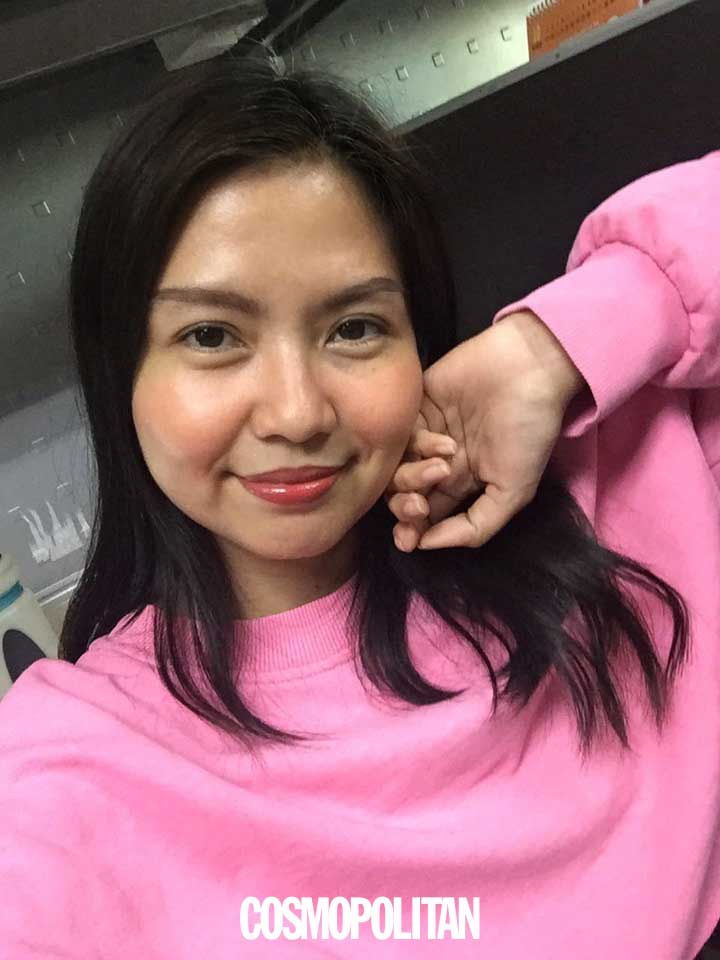 Retty
I'm not a huge fan of orange-toned blushes. I'm very pale, and I've never liked how I looked with the hue on my cheeks. Still, I gave this tint a chance because I still dream of looking like a cute Korean star. Not kidding. 
I was intimidated by this shade because it's very neon when you squeeze it out of the tube. After buffing in my liquid foundation, I went on to apply the tint. I started with just a tiny dot and used a small cream blush brush to blend it onto my skin. I added more layers until I was satisfied. Honestly, this wasn't my favorite shade, but it's not bad. I just wasn't a fan of the warm shade against my skin tone. I applied this at around eight in the morning, but by noon, I noticed that the blush was gone. (Note: I have normal skin.)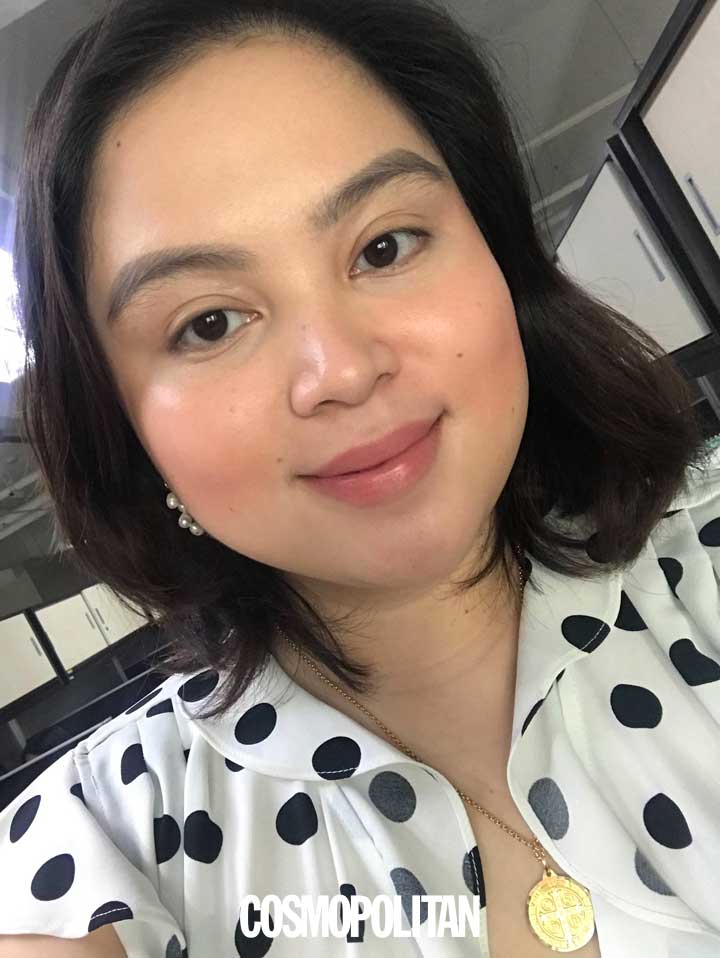 Warm Blush

Cheska
Out of all three shades, this was the one I was most skeptical about because. IT. LOOKS. SO. LIGHT! I was afraid that it won't show up at all on my skin, but it actually did after I applied about three layers.
I was pleasantly surprised, however, that it actually looked great against my complexion. I was able to attain a ~fresh lang~ lewk with this shade. I also learned not to judge a product by the color of its packaging, haha!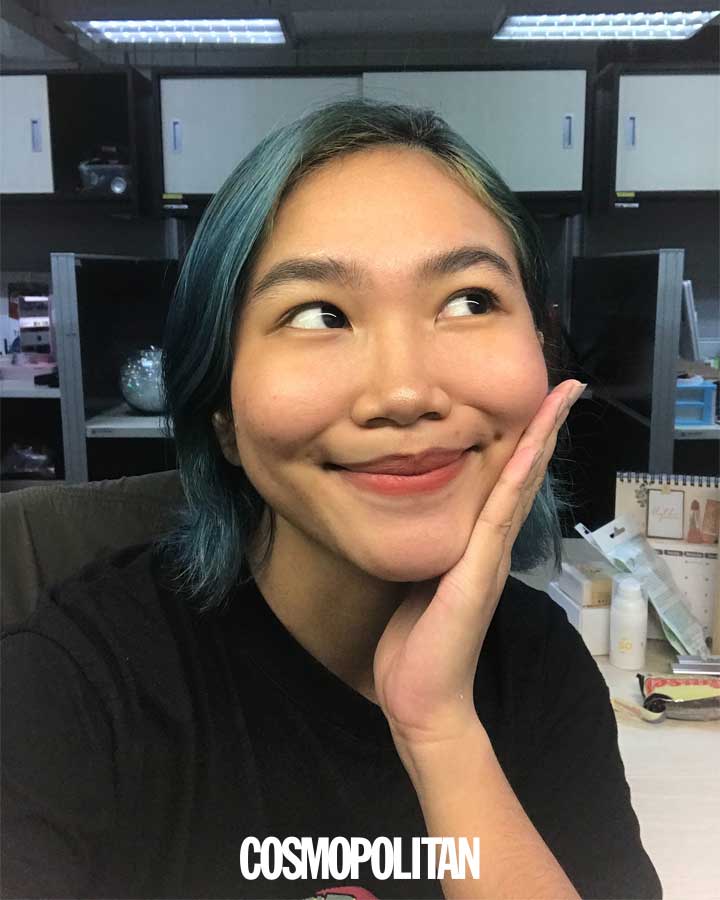 Ira
This is my favorite shade among the three! I tend to lean towards pale-hued blushes because they give you a natural-looking flush. Warm Blush gave my complexion a fresh, I-eat-fruits-and-drink-lots-of-water-every-day effect. I can see myself buying another tube of this color.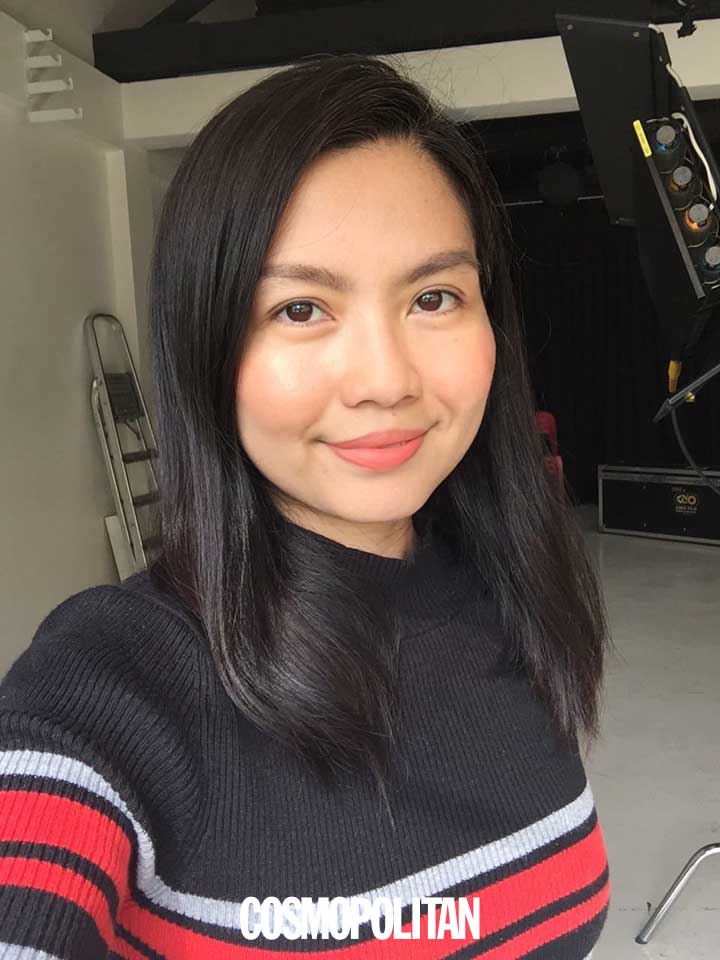 Retty
I'm a big believer of wearing pale blushes to brighten your skin, and this shade didn't disappoint. It's a gorgeous rosy pink hue that I would wear on a daily basis. The color is safe enough to carry in your bag every day, because it will literally match any makeup look. The consistency of this is the creamiest out of all the shades, so it was the easiest to blend. I applied this on foundation-free skin, and I feel like that's a huge factor. This tint stayed on longer than expected.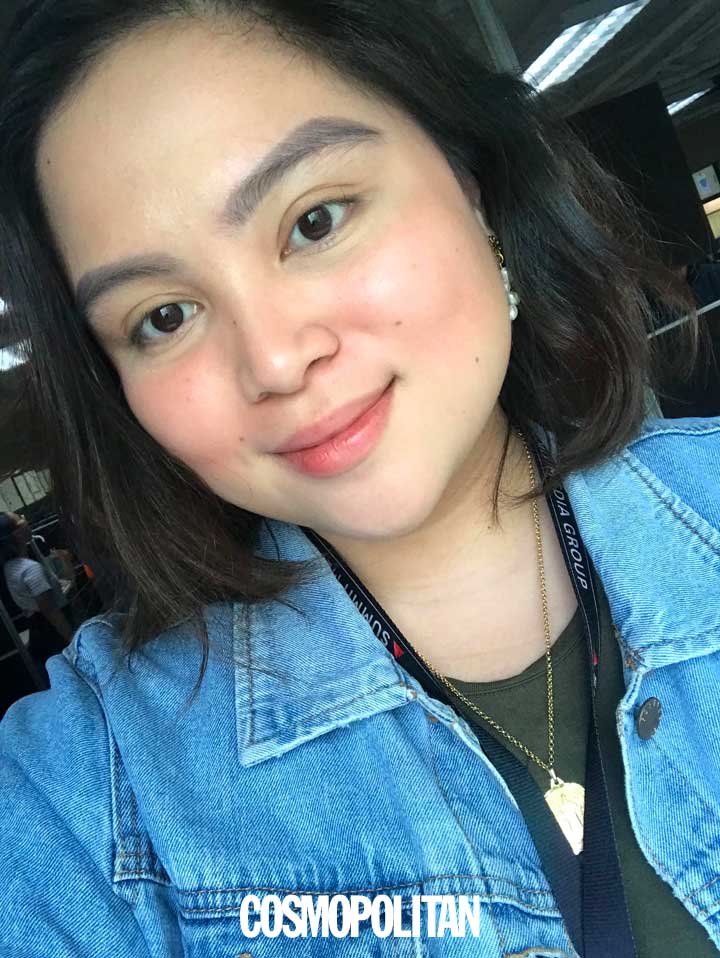 Cool Pink

Cheska
I normally steer clear of pink shades in makeup, whether it be eyeshadow, lipstick, or blush, simply because I believe that it won't look good on my complexion (I have a medium skin tone so I gravitate more towards reddish-orange with hints of brown)
When I got Cool Pink, it's safe to say that I was scared of it, LOL. It looked pretty intimidating because it was almost neon when I swatched it on the back of my hand. It also honestly gave me ~*Barbie~* vibes.
I only put a tiny dot on each cheek because I was afraid of looking like I used a neon pink highlighter as blush. I also blended it well to ensure that I won't be left with streaks. I was surprised to see that it actually looked good on me! It gave me a natural-looking flush which I really liked.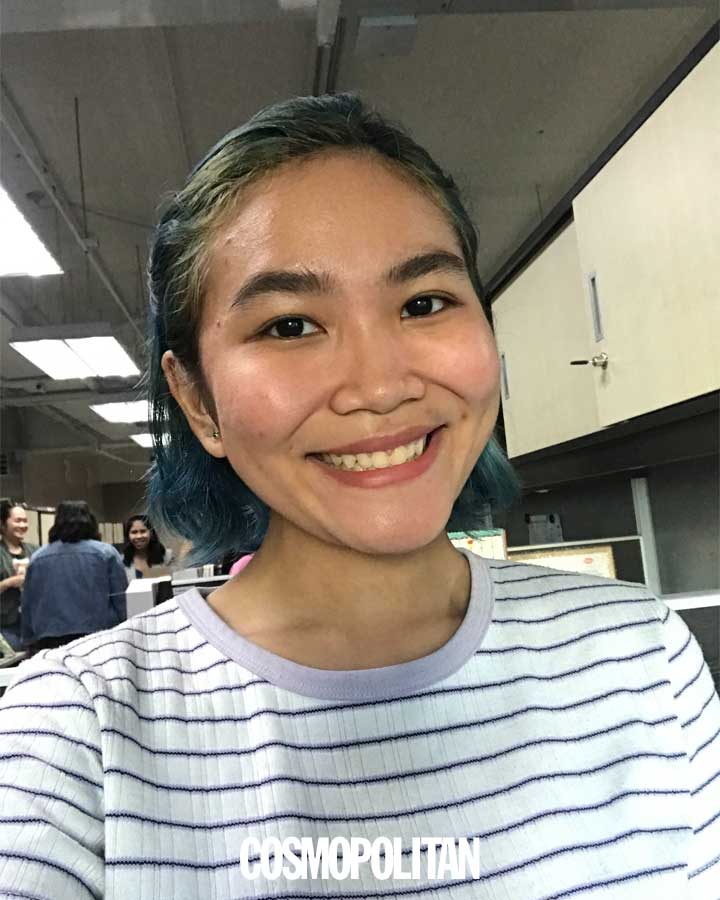 Ira
I admit that I was scared of its color! While I am into shocking pink eyeshadows, I'm not used to wearing neon blush. But as soon as I applied Cool Pink on my cheeks, I changed my mind. I like its brightening youthful effect on my complexion.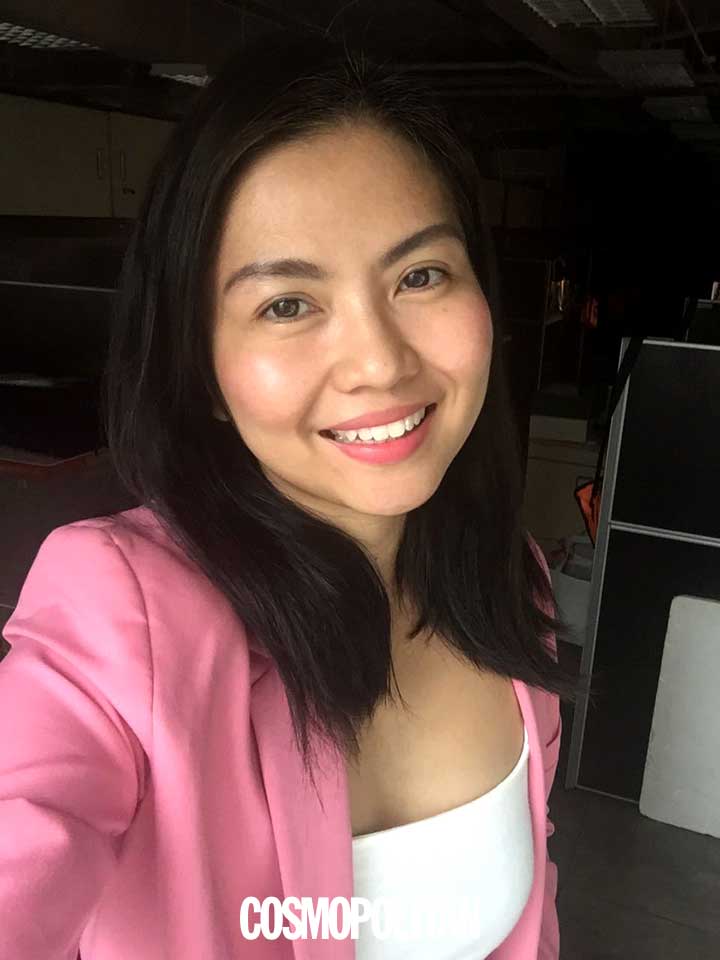 Retty
Best. Shade. Ever. This color was intimidating because it really does look neon pink when you swatch it. But after blending it out, it gave me the prettiest pink flush that I love. I applied this directly on the skin (I skipped foundation this day!), and again, I really think this tint is best to be worn alone and not on top of a base. It stayed on for hours, since I was in an airconditioned room the whole day.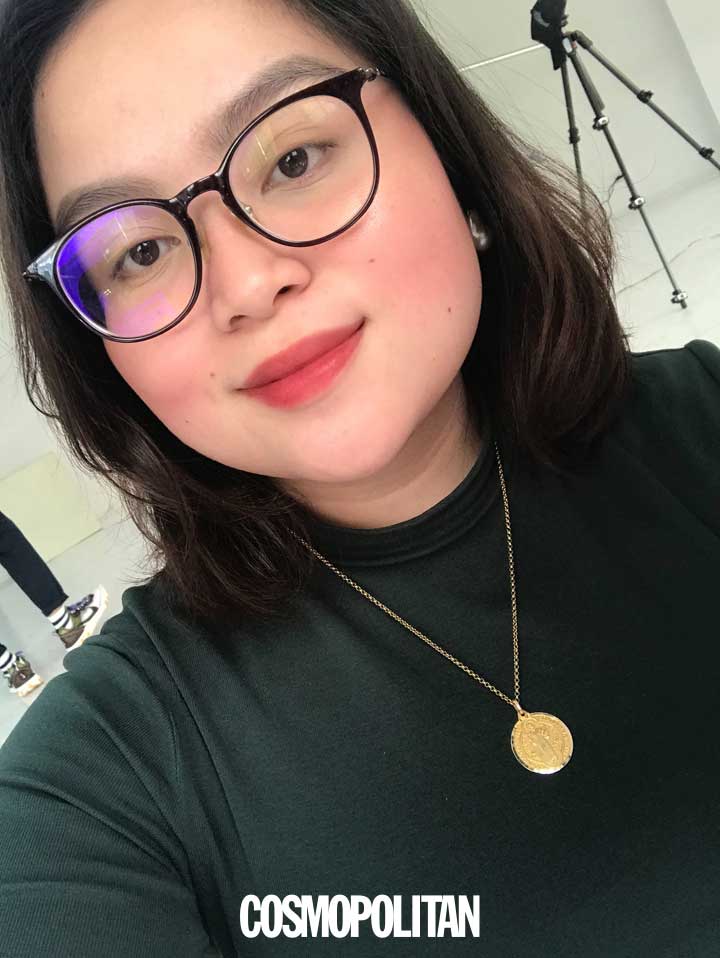 Would you try the Pretty Secret Lip & Cheek Soft Glow Tint again?
Cheska
Formula-wise, the Pretty Secret Lip & Cheek Soft Glow Tint is okay. It blended well, although it does start out sheer so you have to build it up to get the level of pigmentation that you want. Its staying power was pretty decent too, considering the fact that I have oily cheeks. For only P99, the product is alright! You get more than what you paid for. 
Ira
I'm a big fan of Glossier Cloud Paint blushes, and I bought tubes from resellers and some again when I went to U.S. I can say that the Pretty Secret Lip & Cheek Soft Glow Tint can be a dupe if you can't find a tube of the OG here. Although the staying power isn't that great, I can let it go because of its P99 price tag.
Retty
I'd say these tints are great especially with their price tag. They're practical to carry around because you don't need a lot of product to score flushed cheeks. Though I'm not a fan of their staying power, these tints are puwede na for every day. I also think that these are great when worn on bare skin and not on top of foundation. I noticed they adhere better on the skin when there's nothing under. I would say these are nice to add to your makeup collection if you want to play around with color on your cheeks.