Let's rewind to what my life was like pre-COVID: I was busy with theater shows, Poblacion nights with friends, and occasionally, a date with a cute guy. With all of this going on, you bet I was on-point, especially in the makeup department.
Present-day, 2021: No theater shows, no nights out with friends, and I find myself barefaced and enjoying my own company. And while I love how my skin looks and feels with zero makeup on, I'd be lying if I said I didn't miss wearing a bold lip and falsies. So every once in a while, I'd whip out my makeup kit and get my glam on…
…Which is where Ready Set Glow's Badass Glitter Liners come in! A friend recommended their liners before so I decided to check them out. A few clicks later, I see the words waterproof and smudge-proof and think to myself, how can I not get my hands on these babies myself?!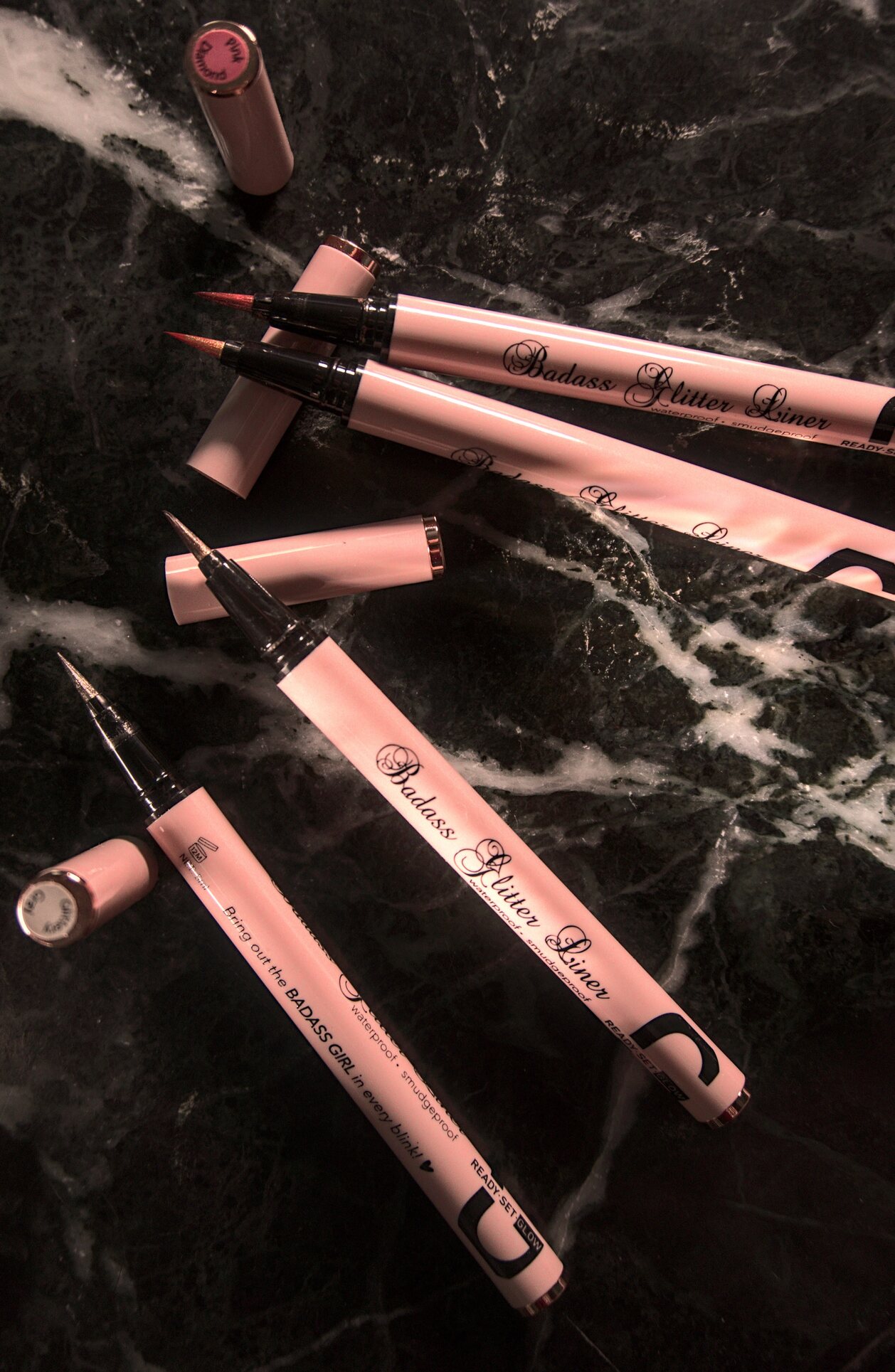 ADVERTISMENT - CONTINUE READING BELOW ↓
Question is: Do these liners live up to their name? Keep reading to find out!
What are they
This isn't Ready Set Glow's first foray into the world of eyeliners—in fact, they came out with colorful ones late last year. But this time, their newest liquid liner collection has glitters on them that are perfect for ~graphic~ lewks. It comes in five shades: One white graphic liner (White Magic) and four stunning glitter eyeliners (Hazel Dazzle, Pink Diamond, Glittery Gray, and Orange Sparkle).
How much are the Ready Set Glow Badass Glitter Liners?
They cost P395 each and you can find them on Ready Set Glow's official website and their official Lazada and Shopee stores.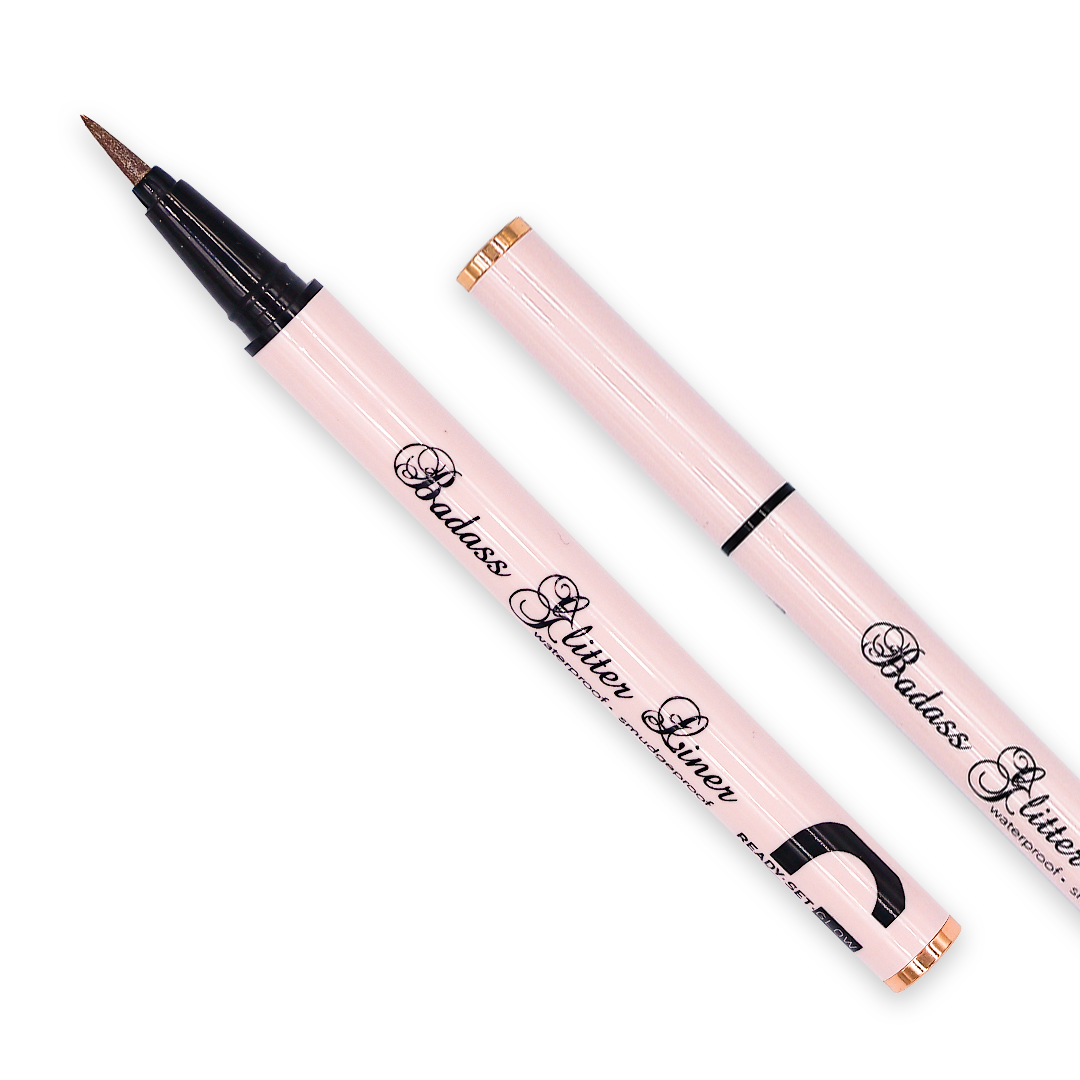 Ready Set Glow Badass Glitter Liner, P395, Shopee
REVIEW
For my experiment, I decided to test out the four glitter liners to see if they really live up to their claims. Read on for my review:
First Impressions
Right off the bat, I was drawn to the pink and rose gold foil details on the packaging. They just give the liners a soft and feminine vibe! As for the product itself? The liners have weight, y'all! I don't know about you, but the fact that they're heavy makes them feel luxurious. I'm also happy to report that they don't have any scent at all.
The 3 Tests
To see if the glitter liners will really stay on my lids, I decided to do *three* tests: A tiring errand run, an emotional cry fest, and a sweaty workout sesh.
Test 1: The Grocery Run
It's safe to say that we all want an eyeliner that can last the entire day, especially if we're out running errands like grocery shopping! Being exposed to pollution, humidity, and the general chaos that doing groceries brings about—I thought this would be *great* for the first test.
This day was particularly sunny and I could feel my skin getting greasy, and knowing how supermarkets can get pretty warm due to the volume of people inside—I was worried because I know my lids have a tendency to get oily.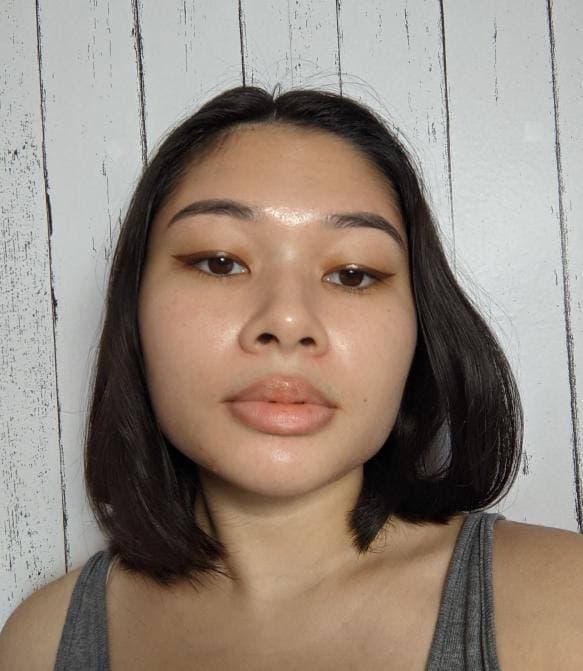 ADVERTISMENT - CONTINUE READING BELOW ↓
After hauling grocery bags into the car in an insanely humid parking lot, we made our way back home. And of course, the first thing I do is open my camera to check if the liner was still intact and… *cue drum roll*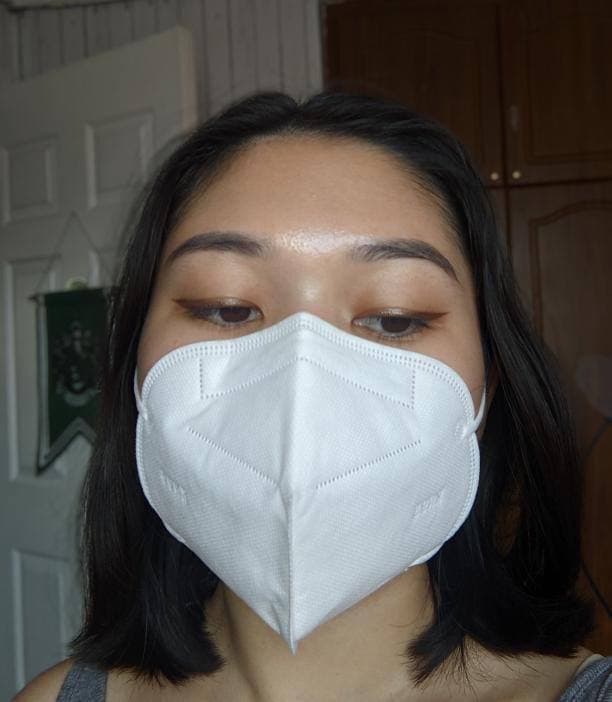 TL;DR: Exposure to pollution and oily lids are no match for the Badass Glitter Liner!
Test 2: The Cry Fest
Yup, in the name of ~science~, I decided to have a cry sesh to really test out the staying power of the liners, LOL. So here I am, taking one for the team, and about to watch a "Try Not To Cry" Youtube video for this second test.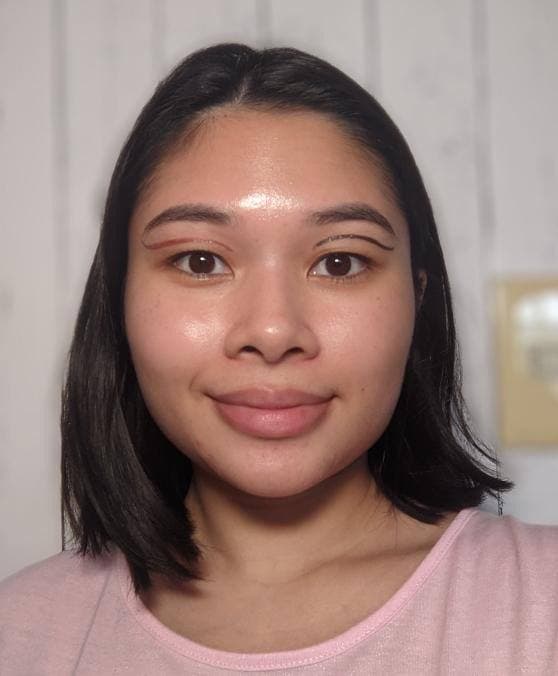 And now for the moment of truth: After bawling my eyes out and wiping my tears, I'm left with a puffy face and a red nose. But am I left with eyeliner?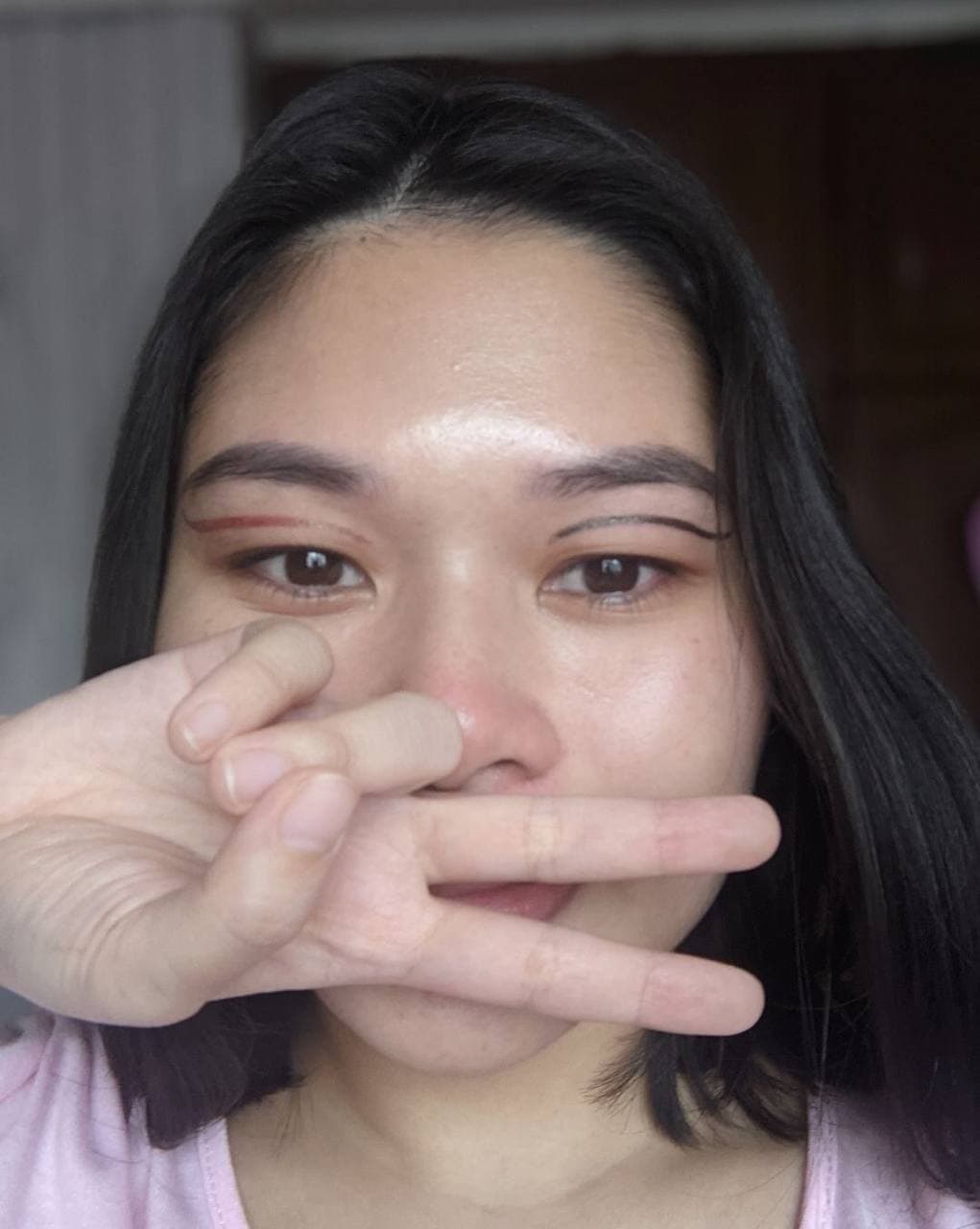 ADVERTISMENT - CONTINUE READING BELOW ↓
TL;DR: It smudged a bit on my lid, but the graphic flicks were definitely intact!
Test 3: The Workout Sesh
Now for the final test! I couldn't possibly call this a proper liner durability test without working out.
I followed a couple of Blogilates videos on Youtube (never underestimate these videos—they are killer) and then did some stretching exercises to cool down. Also, to reward myself for working out, I danced to "WANNABE" by ITZY (because who doesn't love a K-Pop dance break, right?)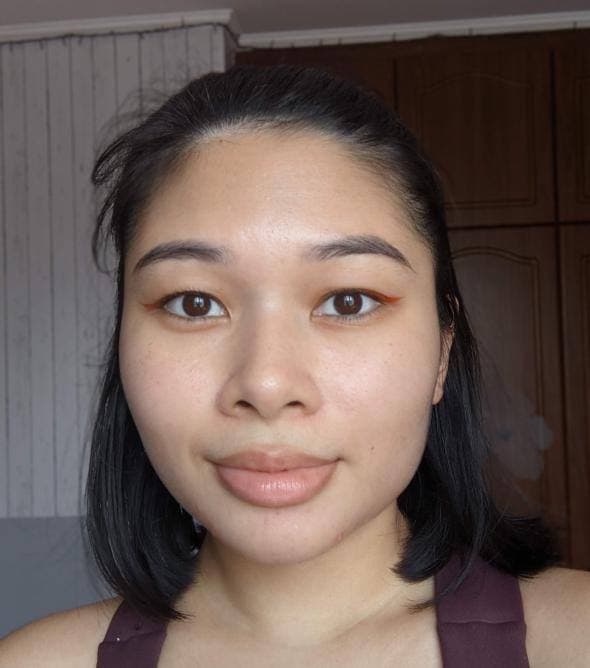 And now, for the big reveal. Will the Ready Set Glow Glitter Liners ace all three tests or will a workout sesh be their only weakness?

Sound the alarms, pop those streamers, and bring out the cake, because these glitter liners aced this test with flying colors!
TL;DR: It didn't matter how sweaty I got or how many times I wiped the sweat off of my face, the feline flicks stayed on!
Final Thoughts
Are the Ready Set Glow Glitter Liners Worth It? Would I buy them again?
In the powerful words of K-Pop group, TWICE: "Look, I'm gonna make this simple for you. You've got two choices: YES or YES!" 
Gorgeous colors, waterproof, and smudge-proof? Yes, please!