College girls, listen up: you don't need to wear a full face of makeup every day. Your skin is at its peak right now and you don't want to mask it behind heavy foundation and powder on a daily basis. Here, a simple guide on how you can do school-appropriate makeup:
1. Always start with skincare. Start taking care of your skin as early as possible. Train yourself to never leave the house without putting on facial sunscreen. Sunscreens for the face are actually lightweight and non-greasy—totally different from the idea of sunscreen you've had since you were a kid playing on the beach. After your moisturizer, layer on sunscreen to mask your skin from harmful sun damage that you're very prone to, especially if you commute or move from building to building in between classes.

Continue reading below ↓
Recommended Videos
 Try: Daylong SPF 50+ Light Gel Sunscreen For Face and Body, P620, Watsons.
2. If you need the coverage, use a lightweight base instead of full-coverage foundation. Using thick foundation can instantly add years to your face—sayang ang ganda mo, girl! Plus, with the heat on campus, there's no way you can actually feel comfortable using foundation. We recommend using a BB cream or a blur cream if you feel like you need the coverage that they can offer. Another plus for these products is that you can easily smooth them on using your fingers!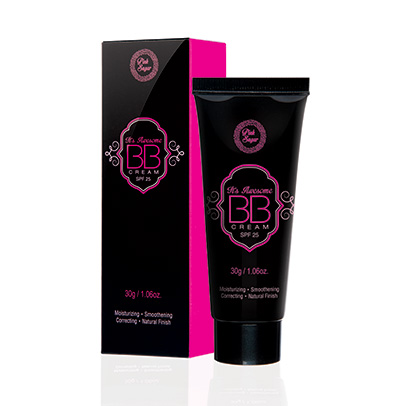 Try: Pink Sugar It's Awesome BB Cream, P499, Watsons.
3. Conceal if you really need it. Hide away signs of an all-nighter by patting on a concealer that will lighten and brighten your tired and dull skin. Don't forget to set it with powder, so no one has to know you had zero sleep before a huge test.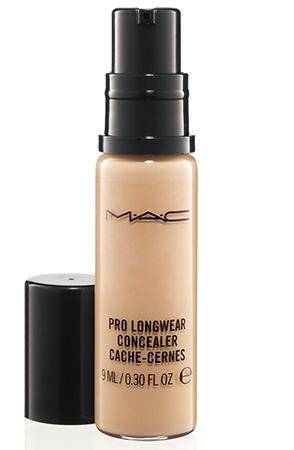 Try: MAC Pro Longwear Concealer, P1,400, SM Megamall.
4. Fill-in your brows. You'll be pleasantly surprised to see how much filling in your brows can up your look. Well-groomed and filled-in brows will frame your face and bring out your features more. Plus, learning to them as early as college will really come in handy once you start working.

Try: K-Palette, Lasting 2Way Eyebrow Pencil 1Day Tattoo, Beauty Bar.
5. Add a punch of color. We suggest opting for sweet pinks or pink-nudes lippies, as they're totally school-appropriate. Avoid wearing bold berries or reds, as they can look too much for every day. Cut down on your makeup bag's weight by using your lipsticks as cheek color a well.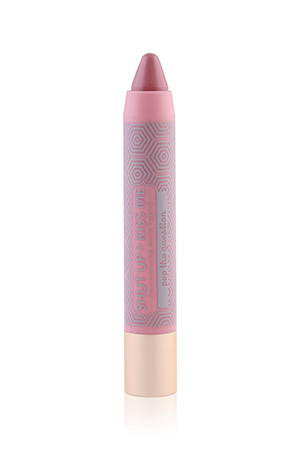 Try: Happy Skin Shut Up And Kiss Me Moisturizing Matte Lipstick in Pop The Question, P649, Beauty Bar.
Follow Retty on Twitter.