Concealing dark eye circles is basic makeup knowledge, right? You use your ring finger to dab three tiny dots of concealer under your eye, and then blend until you look like you got eight hours of sleep. Easy!
But here's a new makeup trick we recently learned: The best way to hide those dark circles is to draw an inverted triangle under each eye, and then blend. The technique not only helps you fake a full night's sleep, it also gives you an instant face lift!
Oh, and don't forget to use  an orange or peach-toned concealer, because those colors cancel out the blueness of your eye bags. Then top that off with tinted moisturizer (or another concealer) that matches your skin.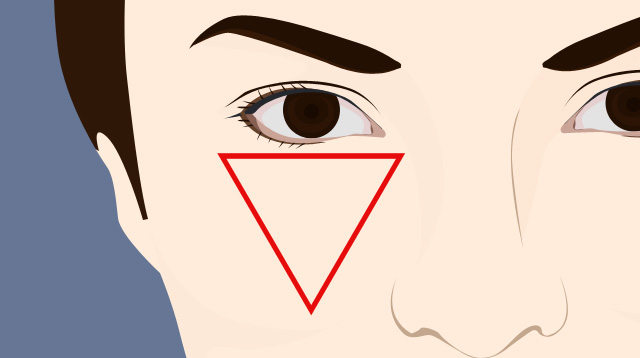 Finish off by using tissue paper to blot the area gently and seal the makeup in place. That way, your concealer won't form creases under your eyes—making it look seamless.
Follow Sandra on Twitter.

Continue reading below ↓
Recommended Videos