What if we told you we found a makeup palette that can slim your face, highlight your cheekbones, and make your nose look sharper—without looking severe? Happy Skin's Feeling Sculptacular Face Contour Kit is the newest contouring palette out in the market, and it's a real game-changer.
For starters, the palette only consists of two pigments—the lighter shade for highlighting, and the darker one for contouring. Apply the highlighting powder on areas where light usually touches. Then use the contouring powder to shape your cheekbones and create a narrower forehead.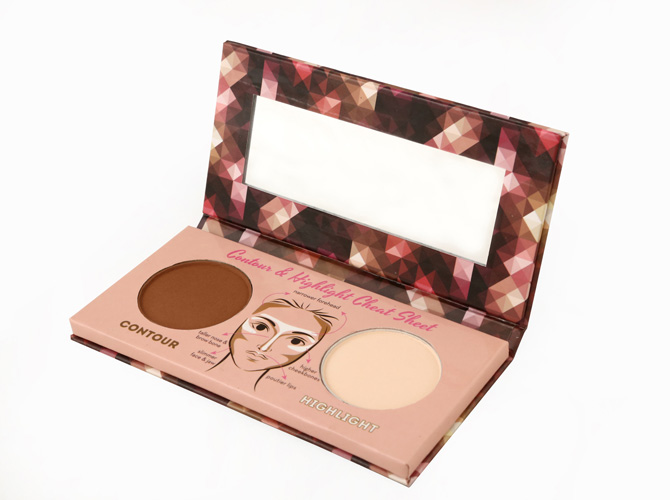 We know, it's easier said than done. But the best thing about this kit is that it contains a super easy how-to, where-to guide, so you actually know where to put your makeup! Here's anothing thing we like about it: It doesn't go on thick, so you look naturally chiselled—not exagge, like, you know, Maleficent. Remember, the idea of contouring is to highlight your best features, not draw new ones in!
Oh, and did we mention that the palette also contains green tea extract? Which means it actually de-puffs your cheeks!
Still not convinced? Maybe our contouring tutorial will help!
Happy Skin's Feeling Sculptacular Face Contour Kit is available at all Beauty Bar outlets and Plains & Print boutiques for P1,199.