Whether you are using mineral, natural, organic make-up, or your fave makeup brand, they all have one thing in common: your make-up has to come off before you go to bed.

We  love to put on makeup but at the end of the day, the ultimate bedtime beauty must-do is to remove all that color on your face. Bifesta Cleansing Lotion, a water-based makeup remover which lets you remove makeup coupled with skin care benefits targeted to each skin type.


1. For dry sensitive skin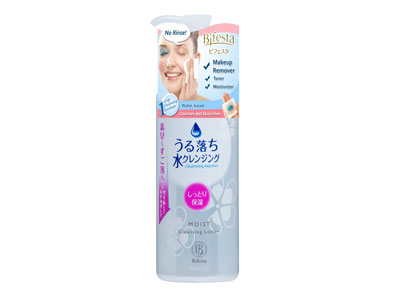 Using harsh chemical-based products can strip away natural oils, causing skin to become flaky, dry and cracked. Bifesta Cleansing Lotion Moist contains ceramide-like ingredients to retain moisture, keeping the skin's natural balance.


2. For combination oily skin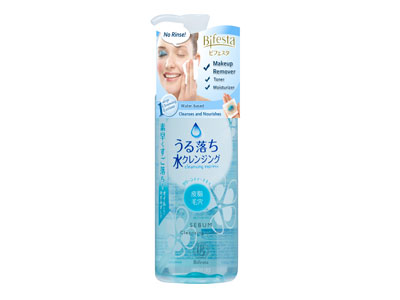 How do you deal with skin that's dry in some places and uber oily in some? And what's worse is that combination oily skin often gives us abnormally large pores that produces excess oil and becomes a breeding ground for bacteria. Try Bifesta Cleansing Lotion Sebum, which contains green tea extract that tightens pores, thus preventing excessive oil formation.


3. For dull uneven skin tone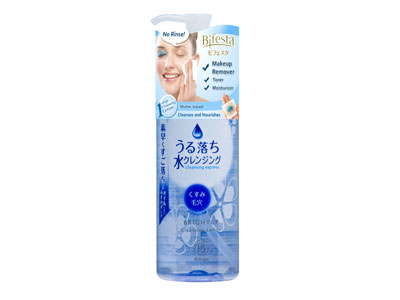 Dull and uneven skin tone is due to excess dead skin and too much time in the sun. A quick fix: use Bifesta Cleansing Lotion Bright-Up which contains saxifrage extract that hydrates skin and inhibits melanin formation for more bright and even-toned skin.


4. For anti-aging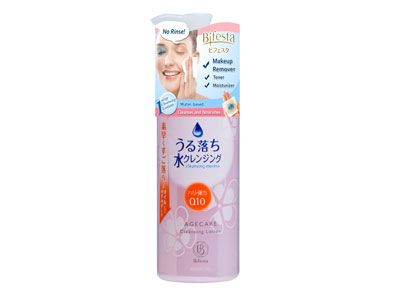 Everyone eventually grows old but that doesn't mean you have to surrender to signs of aging. Fight back with Bifesta Cleansing Lotion Age Care, which contains Coenzyme Q10 for deep nourishment and cell renewal.

Aside from the wonders that Bifesta Cleansing Lotions can do for the skin – it is also water-based, thus a non-rinse makeup remover so you can get ready for bed as soon as possible and complete your 8-hour beauty sleep!
Recommended Videos