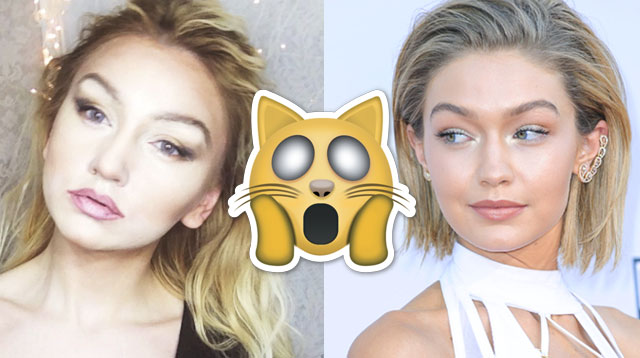 (SCREENCAP) YouTube/Aly Art, (GIGI) Apega/WENN.com 
We love seeing people do ridiculously good makeup transformations. A few days ago, we spotted this on Instagram and Twitter:
And while the meme was pretty hilarz, we shifted our focus to the more important issue: Who is this woman responsible for the jaw-dropping makeup transformation?!
Her name is Alyona Yarushina—also known as Aly Art on YouTube—and she produced this video back in January. She carefully studied photos of Gigi and concealed, contoured, and highlighted her way into looking like the Victoria's Secret supermodel!
Amazing what makeup can do!
Follow Retty on Instagram.