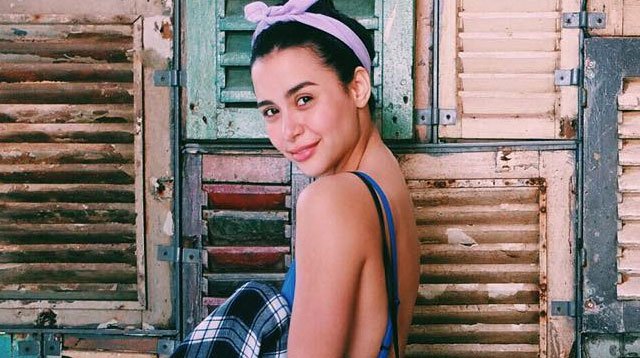 Instagram/yassipressman
Makeup and beauty-obsessed girls know that there are just some days when doing an entire face seems like such a chore. Sometimes, you just don't have the energy and patience to blend out your makeup to perfection.
Here, a quick guide on what to do for days when you just can't even:
ADVERTISMENT - CONTINUE READING BELOW ↓
1. Start with a clean base.
Start your day by getting rid of oil, dirt, and excess product. Instead of your regular facial wash, opt for micellar water, which will leave your skin looking and feeling refreshed.
2. Use a light moisturizer.
Having dewy, moisturized skin instantly makes you look healthy and glowing—and that's something we all want. Apply a lightweight moisturizer that's suited for your skin type to keep your skin dewy and supple. Don't forget to use eye cream for your under-eye area, too.
3. Apply sunscreen.
Save your skin from problems caused by the sun by slathering on sunblock every day—never miss!
4. Try using a facial oil.
Add a few drops of facial oil on your palm and then gently rub both hands together. Pat your hands against your face to deposit the product as the last step in your skincare routine.
5. Brush up your brows.
ADVERTISMENT - CONTINUE READING BELOW ↓
Recommended Videos
If you have naturally full and thick arches, take a spoolie and brush your brow hairs up to mimic the bushy boy brow trend that's huge atm. If you're feeling a little more masipag, use a clear brow gel to set hairs in place.
6. Play with your locks.
Make your hair the focus of your look: Bun it, braid it, curl it—the possibilities of cute hairstyles are endless, tbh.
7. Add just a bit of color with one product.
Pick your favorite lippie and apply it on your cheeks and lips to instantly add some life and color to your look. We recommend going for pinks and peaches for a soft and natural-looking flush.
8. Stay hydrated.
Keep your skin looking supple and fresh by taking in as much water as possible, especially if you're always in an air-conditioned room. It will make a huge difference!
Follow Retty on Instagram. 
ADVERTISMENT - CONTINUE READING BELOW ↓
EXPLORE COSMO