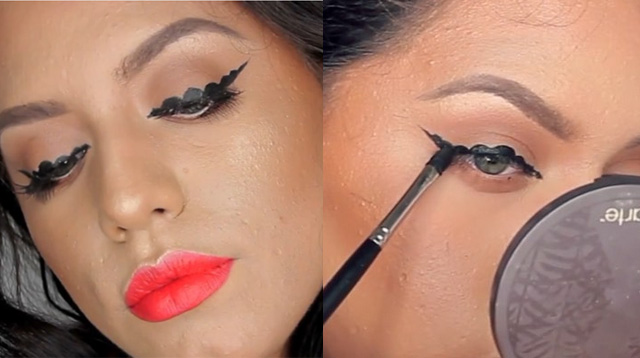 Insrtagram/jennyg_makeup
In case you're tired of sporting the same feline flick, we found a fun way to change things up: bubble eyeliner.
Makeup artist Jenny Gonzalez debuted her clever eyeliner trick on Instagram, and the video has since gone viral. She began by applying some gel liner on the back of her hand. Then, she used a pencil cover to pick up some product and pressed this against her lash line to create half circles. Finally, with an eye brush, she filled in the circles to create what looks like a scallop effect on her eyes.  
Pretty cool, huh? Time to practice your eyeliner skills!
Follow Retty on Instagram. 
Recommended Videos