If you love strolling around the beauty section of department stores, you've probably noticed that a lot of our local stores now carry toner-like products called Micellar Water.
So what is it, exactly?
Micellar water is made of micelles—tiny molecules of oil suspended in water. These micelles are responsible for gently getting rid of dirt, oil, and makeup on your face.
How do you use it?
Take a clean cotton pad and load it with micellar water. Sweep it all over your face and you will be left with soft, clean, and hydrated skin. Then apply toner, moisturizer, and sunscreen.
In the mornings, use it to hydrate your skin. At night, use it to get rid of the day's makeup and dirt.
So why are people obsessed with it?
Unlike other cleansers and makeup removers, micellar water does not contain alcohol and other harsh chemicals that can suck out moisture from your face. It's also gentle enough that you can cleanse your skin's most sensitive areas—like your eyes—without having to worry about stinging.
The best part? You don't have to rinse your face after, because it is enough to dissolve impurities. Plus, it's suited for all skin types. Yay!
Continue reading below ↓
Recommended Videos
Okay, so what are the available micellar water-based products in the Philippines?
Check out some of our picks below: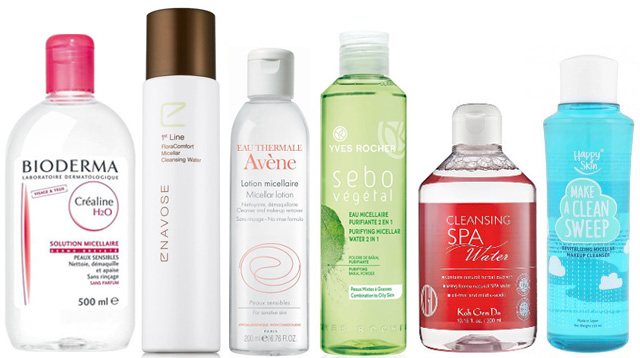 Bioderma Micellar Water For Sensitive Skin, P650 (100 mL) P1,300 (250 mL); Enavose Micellar Cleansing Water, P1,322.50; Avene Micellar Lotion, P735; Yves Rocher Sebo Vegetal Eau Micellaire, P495; Koh Gen Do Cleansing Spa Water, P650 (100 mL) P1,695 (300 mL); Happy Skin Make A Clean Sweep, P699 (150 mL)
Follow Retty on Twitter.