ICYMI, Nadine Lustre addressed the rumors of her getting a nose job, and she set the record straight once and for all. In part two of Dr. Aivee Teo's video with her, they played "Believe It or Not" where they would answer questions about their personal lives. The topic of rhinoplasty came up, and Nadine was quick to defend herself.
"Why do people keep insisting that I had my nose done?" she asked, sounding exasperated (and rightfully so, TBH).
She reasoned that her more defined nose is due to puberty. "It's the growing up that made it look like that. It's real!" she insisted.
Dr. Aivee backed her up, too. "I believe Nadine! I mean, I should know. I'm her doctor!"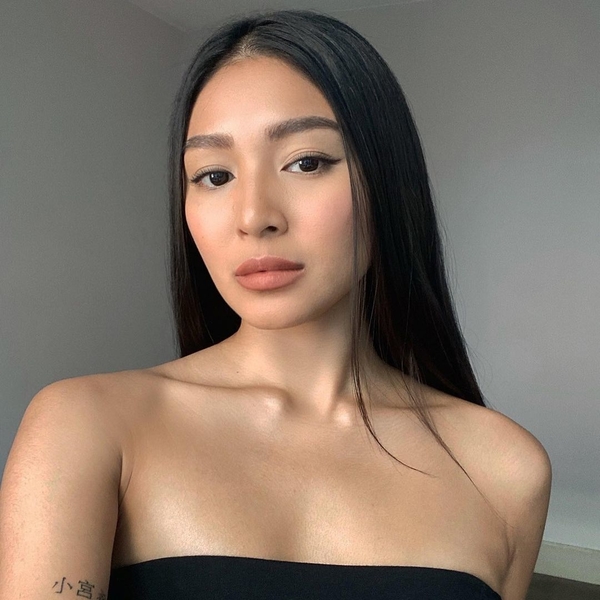 ADVERTISMENT - CONTINUE READING BELOW ↓
Nadine also talked about that she was so confused about why people kept on speculating she had plastic surgery. "I really don't understand, you know. The people calling me retokada. You can believe what you want to believe, but I'm telling you now that I'm not lying to you. I've never had my nose done!"
Nadine also cited her weight loss as one of the reasons for her slimmer nose. Pointing to her cheeks, she explained, "Feeling ko nung nawala 'to, everything else, mas nag-define."
"Of course, I grew older. Things like your facial features and everything about your body gets more defined as you grow older."
Nadine also questioned society's general disdain for going under the knife. "Why is there such a stigma when it comes to plastic surgery? I don't understand why people see it as a bad thing. And people use it against people who actually do it. You can't really hate on a person who wants to improve how they look and wants to look good."
ADVERTISMENT - CONTINUE READING BELOW ↓
Recommended Videos
"I see it all the time. Like every time a person is on the news because they got something done. People are always bashing that person and saying, 'Ay, retokada!' Why is it a bad thing? It shouldn't be a bad thing. I mean, if anything, it's none of your business because they wanted to do it. It's their body," the 27-year-old actress stressed.
We totally agree with you, Nads. Plastic surgery is a *personal* choice. If it's something that will make you look and feel good about yourself and you have the money for it, why wouldn't you do it, right? It's totally your decision and don't let anyone tell you otherwise.
Stay unbothered, kween!
Watch Dr. Aivee's full video below:
UPCLOSE AND PERSONAL WITH NADINE PART 2
Follow Cheska on Instagram.
Follow Cosmo PH Beauty on Instagram.
***
We're officially on Viber! Be part of our growing community and subscribe to Cosmopolitan Philippines now!
EXPLORE COSMO