I first saw the Perfect Smile Teeth Whitening Gargle Stick on Heart Evangelista's IG stories. Like her, I also suffered from yellow teeth because I love drinking coffee. (You can't take my iced latte away from me, okay?) And once it dawned on me that the Perfect Smile Gargle Stick is Heart-approved, I just had to try it out myself. Read my review below:
How does the Perfect Smile 
Teeth Whitening

Gargle Stick work?

The Perfect Smile Teeth Whitening Gargle Stick is sold individually or purchased in a box of 14 (good for seven days). You're supposed to use it as a mouthwash twice a day to get whiter teeth in a week. Aside from granting you a brighter smile, this product also helps fight cavities and gum disease and provides a refreshing breath.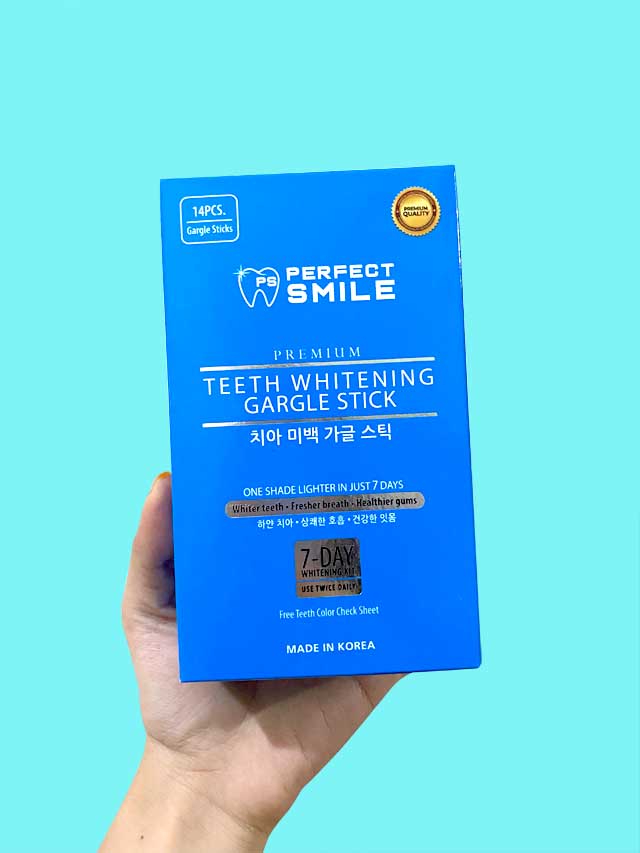 What are the ingredients of the 
Perfect Smile Teeth Whitening Gargle Stick?
Here are the active ingredients you can find in each Perfect Smile Teeth Whitening Gargle Stick: Glycerin, Water, Poloxamer 407, Citric Acid, Sodium Citrate, Xylitol, Sodium Flouride,  Ethanol, PEG-40 Hydrogenated Castor Oil, Tocopheryl Acetate, Flavor, Sodium Saccharin. L-Methol, Vitamin C, and Green Tea Extract.
Can the 
Perfect Smile Gargle Stick whiten teeth?
I am always willing to try all kinds of teeth whitening methods. I have yellow teeth, thanks to my daily dose of iced coffee and tomato-based dishes. ICYDK, these can stain the teeth. 
I was surprised that the Gargle Stick didn't sting at all. (Most brightening mouthwashes are sometimes too minty—which I couldn't stand.) I swished it in my mouth for about 45 seconds and noticed that my teeth felt squeaky clean. "This is a good sign," I thought to myself.
I continued using it for the next seven days, and I was surprised that it did as it said on the box: It was still a bit yellow, but it was definitely lighter even if I drank coffee throughout the whole testing period.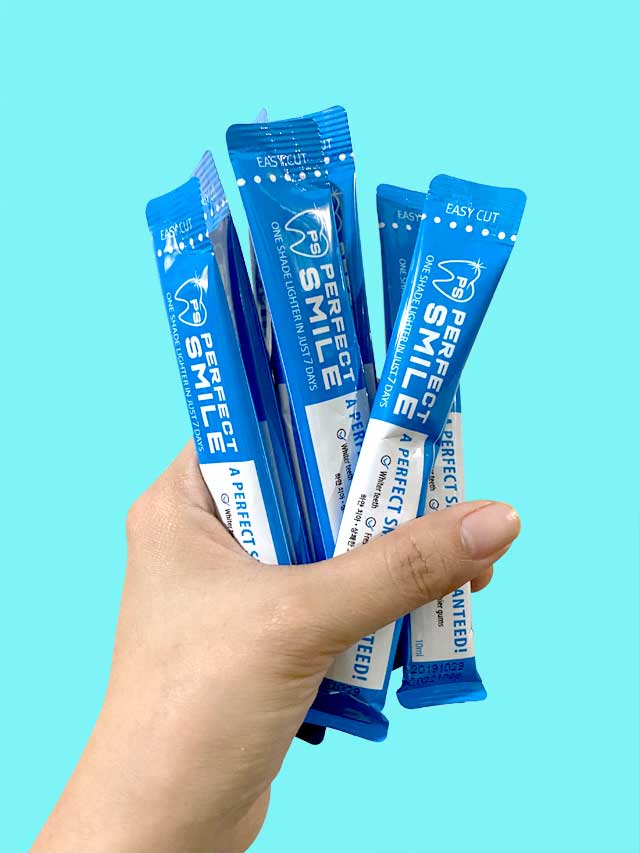 Is the Perfect Smile Gargle Stick worth the hype?
Short answer: YES! To elaborate, this mouthwash can lighten your teeth, but I would advise that you stay away from coffee to get better results. Also, it makes your breath smell fresh.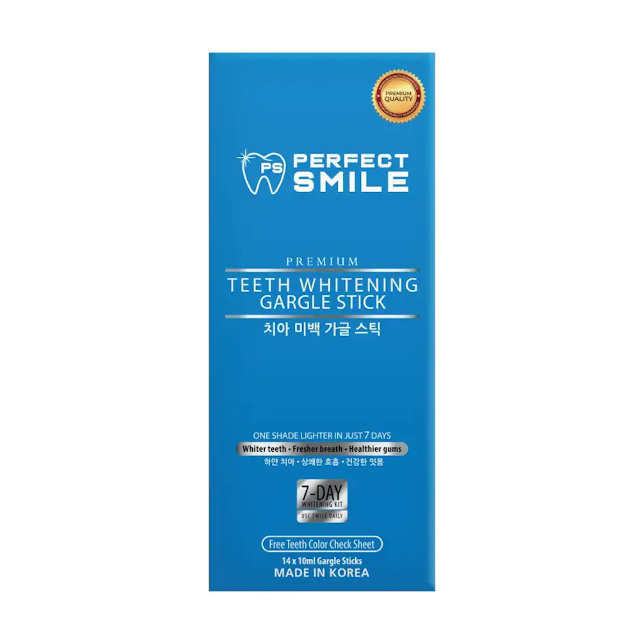 Perfect Smile Gargle Stick, P159/14 pieces, Watsons
Follow Ira on Instagram.
Recommended Videos