UPDATE*** October 20, 2021
Jacqe Yuengtian-Gutierrez, CEO and Co-founder of Happy Skin, reached out and gave her official statement regarding Rissa stepping down as Chief Brand Officer:
"Though Rissa has not been working with Happy Skin since March 2020, we will always be grateful for her contributions to the brand. We wish her well on the journey ahead of her. 

"Happy Skin will of course continue to fulfill its mission of elevating Filipino beauty and offering world-class products."
Original story below:
I still vividly remember when I met Rissa Mananquil-Trillo during Happy Skin's launch in 2013. I was excited because I knew that the local beauty scene was slowly growing. And as an associate beauty editor at that time, I felt that I'll grow in my career in a thriving industry.
As years passed, Rissa and I would have a quick chat during Happy Skin events. And during the pandemic, we'd still have random exchanges on Instagram. I would casually tag or DM her every time I've budol-ed a friend to get a Happy Skin product.
Last night, October 18, 2021, she announced that she was stepping down as Chief Brand Officer of Happy Skin, the local brand she co-founded. As I read her statement and Instagram post, I learned the following:
Continue reading below ↓
Recommended Videos
Goodbyes are always hard.
Rissa invested in Happy Skin with her life savings, and she poured her heart out with every product the brand has launched. Her departure wasn't an overnight decision, and she consulted business leaders before making her move.
Shared values with the company are so important.
When your values and the organization are aligned, it's so easy to achieve business goals. 
Success is knowing when to walk away.
When you don't see your growth anymore in a job, company, or relationship, walking away is the bravest thing you'll do. You'll free yourself from being in an unhappy situation.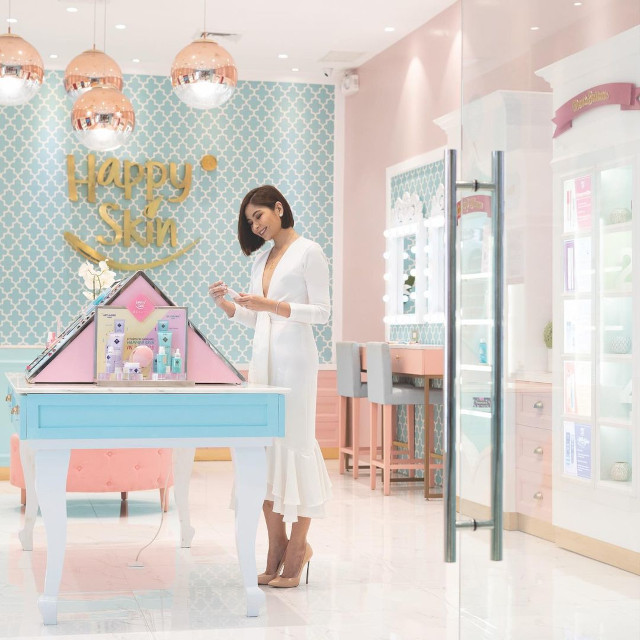 See her statement below:
"Shared values are so important. Doing a good job has always meant so much to me—
not just a good job, but doing it with integrity. It never made sense to me to
compromise what I believed in because that meant compromising my respect for
myself, too.
"It was honestly a difficult decision. The final step I took was to seek the advice of
some of the country's respected business leaders. Turning to them proved to me that
no matter what generation you are from, right is right and wrong is wrong.
"When I look back at my goals when Happy Skin started, I've ticked off everything on
my list—to provide a solution to a problem Filipinas had been facing and empower
them with skin-caring makeup, to fill the gap in the cosmetics industry with a local
makeup brand that offered premium quality products at affordable prices, and to create
a homegrown brand that Filipinos can be proud of.
"I understand during a time like this, I'm in a privileged position to walk away from something that no longer aligns with my values. But it's time we all made better choices. Success to me is being able to check all the boxes in my list, but also knowing when to walk away,
"I just finished one beautiful chapter. Now I'm excited to write a new one. From happy skin—to now happy heart and happy mind."
She also posted in her Instagram account here.
If you're having a hard time deciding whether you should stay or go, I hope Rissa's wise words would help you.
Good luck, Rissa! Can't wait to see where your next adventure will take you.
Rissa Mananquil-Trillo published a book, Read My Lips. Rissa shared her journey in building homegrown beauty brand Happy Skin. She revealed business advice while divulging personal anecdotes. You can buy it on Lazada for P450.
Cosmopolitan Philippines is now on Quento! Click here to download the app and enjoy more articles and videos from Cosmo and your favorite websites!