Most of us are guilty of cramming for work or school, but if we take a closer look, our pursuit of a healthy lifestyle is usually crammed as well. When there's an upcoming high school reunion or beach vacay, we typically resort to crash diets and detox binges to give us instant results that unfortunately, also instantly wear off.

Most people don't realize that being healthy is something we should prioritize year-round, so Nestle Fitnesse held an event on October 9 to show how we can incorporate little tweaks into our daily routine to have a well-rounded lifestyle 365 days a year.
1. Don't skip breakfast.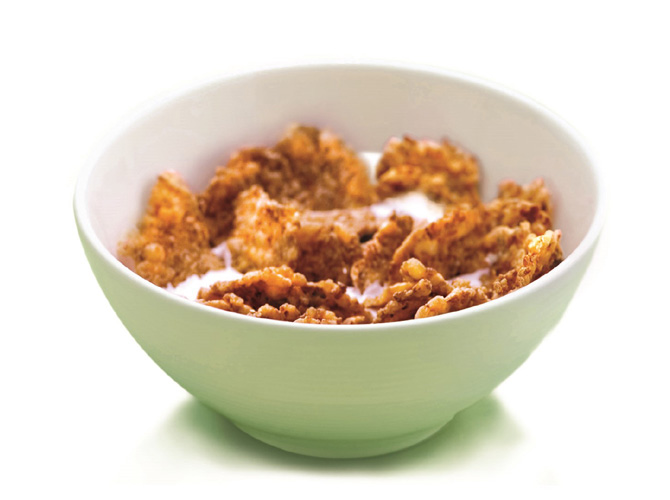 Breakfast preps us for the busy day ahead.

Eating breakfast speeds up one's metabolism and gives the right amount of energy for the day, making weight management easier. In a hurry? A bowl of fiber-rich whole-grain cereal with low-fat milk gives us the nutrients we need with almost zero prep time.

2. Breathe and be still for at least 10 minutes a day.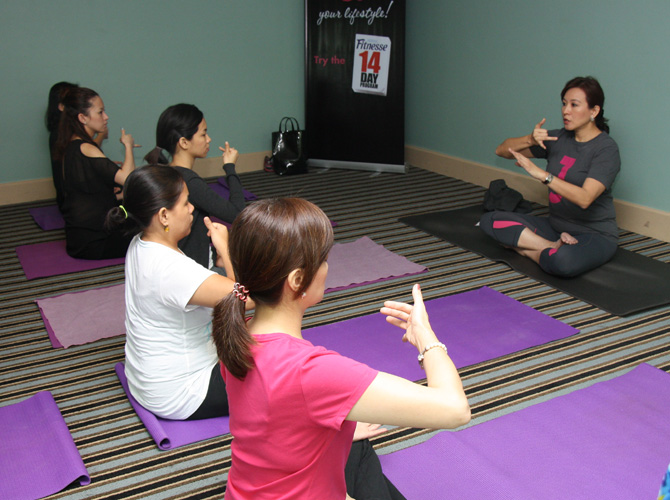 Continue reading below ↓
Recommended Videos
With our yoga teacher, Echo Store Co-Founder Jeannie Javelosa
After waking up, set aside 10 minutes for yourself to breathe deeply and free your mind from all distractions. We had the pleasure of doing yoga with Echo Store's co-founder Jeannie Javelosa during the event, and she emphasized the importance of proper posture and breathing as a calming supplement to exercise. It's pretty amazing how an hour of not using your mobile devices can be such a liberating experience!
 
3. Be creative with your food.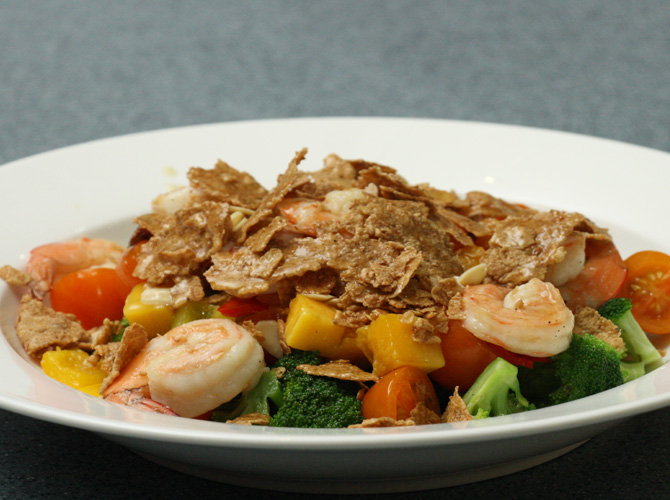 Must-try: Salad with cereal
Eating healthy is more fun when you experiment with ingredients. For instance, we had a mini-revelation during lunch, when Chef Tess Sutilo added cereal to our Summer Crunchy Salad instead of croutons. Who would have thought, right? Try it at home—just throw in your fave fresh ingredients, sprinkle some high-fiber cereal, and mix in balsamic vinaigrette. Lunch is served!

4. Get messy. Have art attacks.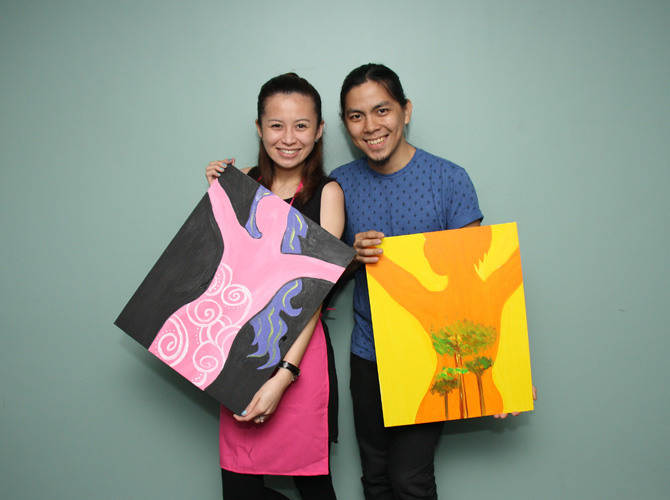 Feeling artsy: With Cosmo.ph Graphic Designer/Photographer, Jico Joson
The afternoon ended with an art class where we learned some expressionist painting basics. It was quite refreshing to lose track of time because of a paint brush instead of a smart phone, and the laid-back nature of the activity brought us back to basics, where things take time (we needed to let the canvas dry, after all) and human interaction doesn't involve tapping a "like" button.

These four things don't seem like a lot of work, right? Try #1 and #2 first, and then move on to #3 and #4 once you've gotten the hang of it. Being healthy need not be a chore when you do it year-round, and the only way to get started is to do it now! #NoExcuses