 mineral oil and silicone as these won't help keep your pores clean and free from dirt.
5. You can't remember the last time you washed your bedding.
As you sleep, your pillowcases absorb the dirt and oil on your skin, especially your makeup (if you're the tamad type who doesn't wipe it off at the end of the day). In the same way, whatever bacteria is on your linen is transferred back to your face and irritates your skin. Take your bedding to the laundry every week to keep your skin from acne-causing bacteria.
All we really want is a solution to our skin spots and imperfections. The Kojie.san DreamWhite Blemish Correcting Cream is a spot corrector with a cell renewing formula that helps reduce acne scars, unsightly dark facial spots, and other skin imperfections. It contains kojic acid and keratopeel to help whiten, exfoliate, and moisturize to reveal clearer and younger-looking skin.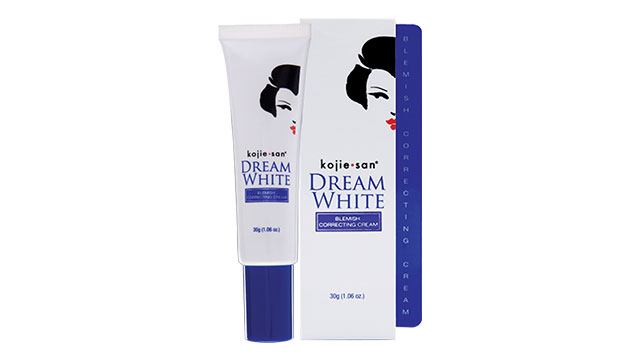 To know more about Kojie.san DreamWhite, visit its website and follow it on Instagram and Facebook.