1. Dry hands
Everyday tasks like typing, texting, and washing put your hands at risk of skin damage. Constantly using soaps, sanitizers, and alcohol also make things worse, since they suck out the skin's natural moisture easily. This is why the skin on your hands can get dry, cracked, and super painful if not taken care of properly.
Fix it by: Using a hand cream every day. Keep your hands moisturized and soft—they are the one of the first body parts to show signs of aging anyway.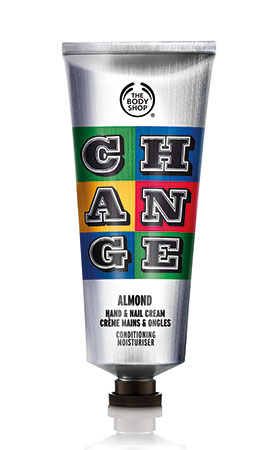 Try: The Body Shop CHANGE Almond Hand & Nail Cream, P650, SM Megamall
Continue reading below ↓
Recommended Videos
2. Sun damage
Here's the hard truth: sun damage doesn't always show signs. You think your skin's in top condition, only to find out that it's actually suffering from photodamage from the sun's harmful UV rays. Remember, skin cancer is the most common kind of cancer among men and women aged 25-29 in the United States.
Fix it by: Making it a habit to slather on sunscreen daily, even when you can't see the sun. UV rays are a bitch, we tell ya!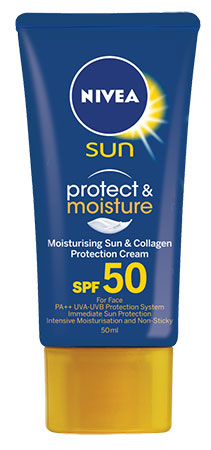 Try: Nivea Protect and Moisture Face Cream SPF 50, P 339, Watsons
3. Cellulite
As we age, our skin, especially on the hips and thigh area, forms "dimples" known as cellulite. According to WebMD, cellulite forms when fat pushes against connective tissue, puckering the area. It happens to everyone, no matter what your shape or size is. Hell, it even happens to men! While there's absolutely nothing wrong with having them, there's no harm in trying to get rid of them as well.
Fix it by: Massaging the area with a firming oil to improve its appearance.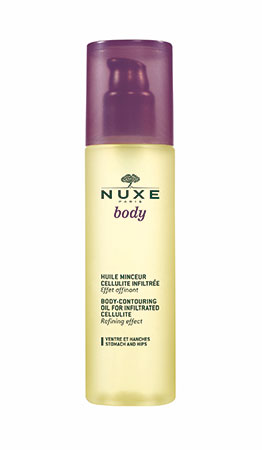 Try: Nuxe Body Firming Oil, P1,550, Rustan's Shangri-La
4. Stinky feet
Having smelly feet is a tell-tale sign of bacteria. Because our feet sweat so much, bacteria forms and releases a foul odor from your steppers. You can make things worse by using the same pair of shoes every day, wearing tight shoes, or not wearing socks.
Fix it by: Pick shoes that fit you perfectly and wear socks as often as possible. But if you want a solution that really works, try using a deodorizing foot spray before you slip into your footwear.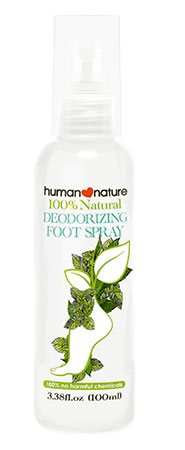 Try: Human Nature Deodorizing Foot Spray, P149.75, Landmark
5. Flaky skin
Just as you were told to scrub your face to get rid of dead skin cells, you have to do the same to your body. Your skin will feel softer and look brighter instantly. Body lotions will also work better, because your skin is healthier.
Fix it by: Adding a body scrub in your shower routine. Pay attention to problem areas like your elbows and knees—it's one way to make them brighter.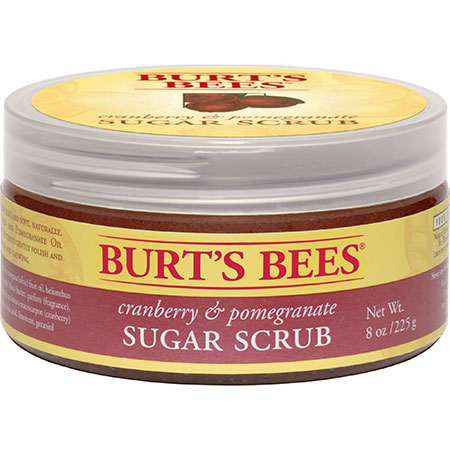 Try: Burt's Bees Cranberry and Pomegranate Scrub, P1,025, Beauty Bar
6. Scalp conditions
It's often overlooked because it's covered in hair, but the scalp is still skin, so why wouldn't you exfoliate it? If you're dealing with falling or thinning hair, exfoliating your scalp will help with that. This will unclog blocked hair follicles and stimulate hair growth. Remember, healthy scalp is synonymous to healthy hair.
Fix it by: Using an exfoliating shampoo for your scalp. It will remove oil and product build-up and residue on your scalp, so that you're left with healthy and clean hair.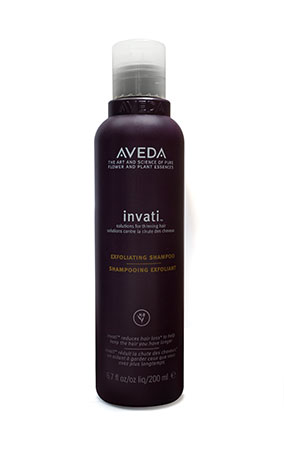 Try: Aveda invati exfoliating shampoo, P1,700, SM Makati
7. Dark circles and puffiness
A tired and dull eye area is a sign of aging. Factors like your lifestyle, sleeping schedule, and diet have to do with this. However, you can still do damage control while there's still time.
Fix it by: Using a potent eye cream that will effectively answer your skin's needs. We particularly love this one infused with Alguronic acid, which is an ingredient derived from microalgae and helps the skin get firm and toned.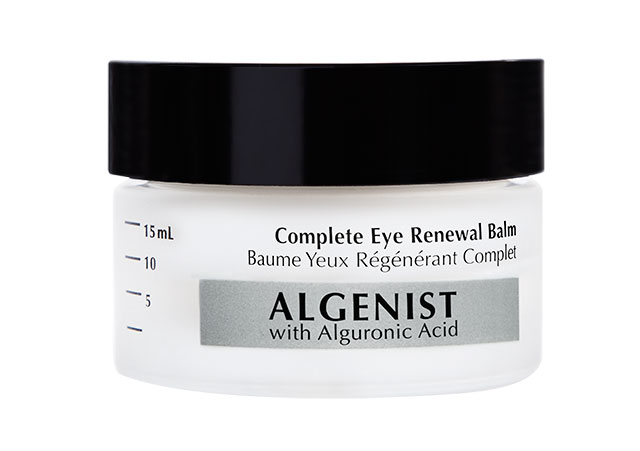 Try: Algenist Complete Eye Renewal Balm, P3,550, Rustan's Makati
Follow Retty on Instagram.