Oily skin is a very common problem among Pinays. Some of the typical signs of oily skin include: an oily T-zone (forehead, nose, and chin), large and visible pores, frequent breakouts, and excessive shine. The main culprit behind oily skin is overactive sebaceous glands, caused by stress, genes, and hormones.
While dealing with oily skin can give you serious anxiety, it doesn't have to kill your confidence. It's really just a matter of having a skincare regimen suited for it. Here, some skincare habits that every oily-skinned girl should have:
1. Use the right type of cleanser. Choose a gel-type facial cleanser, preferably one that contains salicylic acid to clean your pores and prevent future breakouts. Remember to keep face washing to two times a day, max, even if you have oily skin. Over-washing is a VERY real thing, especially if you use a harsh cleanser that dries your skin. Your body will respond by producing more oil. So be very careful when choosing your facial cleanser.
ADVERTISMENT - CONTINUE READING BELOW ↓
2. Do not skip moisturizer. Oily skin can actually still be dehydrated! Keep your skin moisturized by using a gel moisturizer twice a day.
3. Go oil-free. Choose products—especially makeup—that are oil-free. Use a pore- filling primer as your base when doing your makeup. Another label you should look for is "non-comedogenic" because this ensures that it won't make you breakout. We particularly like Bioderma's Sebium AKN (P1,038, available at SM Makati, Megamall, Aura, SM North, MOA and Southmall and in select Watsons Personal Care Stores: MOA, Aura and The Block.), a smoothing and purifying treatment that you can use to control oil throughout the day. '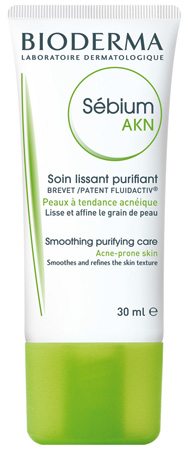 4. Skip the toner and astringent. If they contain alcohol, that is. Alcohol is very drying to the skin, which can make your skin produce even more oil. So before you pick up a toner—or any beauty product—be sure to read the ingredients list. If you spot alcohol, put it down and look for another option.
5. Exfoliate! Slough away dead skin cells and deep clean your pores at least twice a week. Doing this will also lower your chances of developing acne. Just remember to limit exfoliation to twice a week. (Because over-scrubbing is a thing, too, and you should probably know why by now.)
6. Don't be afraid of face oils. No, they won't cause you to get oilier and they won't make you break out. Most of the time, the things that make you break out are things you don't even think about. For example, did you know that dairy products cause acne? Maybe it's the milk in your coffee.
ADVERTISMENT - CONTINUE READING BELOW ↓
7. Get blotting. Carry around a pack of oil blotting sheets and pat away excess oil throughout the day. Of course, these do get a little pricey, so you can also use tissue. (We heard the ones from Starbucks are fantastic oil blotting sheets!) And before you pat on another layer of pressed powder, make sure to blot first!
Follow Retty on Twitter.