1. Use hand cream.
Hand cream is one of the beauty products that most women skip, because they think it's not important. Truth is, your hands need the same amount—if not more—moisture and hydration as any part of your body. With the amount of work and objects that you touch, carry, and hold every day, it's so easy for your hands to get dry and cracked. Also think about your habits: frequent hand washing, constantly applying alcohol and hand sanitizer, and spending most of the day using your computer keyboard in a cold room. These practices definitely dry up your hands, too. Keep your hands hydrated and smooth by applying lotion after every wash.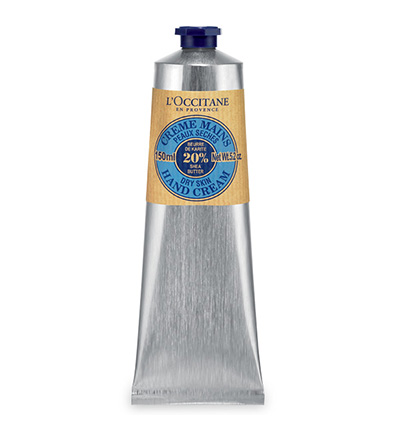 Continue reading below ↓
Recommended Videos
Try: L'Occitane Shea Hand Cream, P510, Rustan's The Beauty Source
2. Scrub!
Give your hands a good scrubbing at least once a week to get rid of dead skin. Instead of buying expensive ~*hand scrubs*~, you can make your own by mixing some brown sugar with honey. This will leave your hands feeling silky smooth. Don't forget to put on some hand cream after!
3. Care for your cuticles.
Moisturize your cuticles by applying cuticle oil every day. This will also help strengthen your nails! If you don't have cuticle oil, you can also use your facial oil to keep your digits looking gorgeous.
4. Try hand masks.
Hand masks are readily available at the drug store. Slip on these masks and say hello to softer hands! 
5. Go alcohol-free.
Alcohol is one of the major culprits of dry skin. So before you buy hand soaps, washes, and sanitizers, be sure to read the labels and see if there is alcohol content.
6. Use sunscreen!
Your hands are always exposed. Keep them protected by also applying SPF on the area to prevent the formation of sun spots and other skin issues. 
Follow Retty on Twitter.