Achieving flawless skin can cost a lot of money. Can you imagine all the products you need to incorporate in your routine just to keep skin breakouts at bay and your complexion moisturized? (We actually tried computing our skincare expenses, and we were a bit shocked at our grand totals.) Then, there are also instances when you need to get facial treatments to treat stubborn pimples or smoothen patchy skin. Sounds like a lot of your sweldo slipping out of your hands, right?
Well, we do believe that spending a lot on skincare shouldn't always be the case.
Knowing us Pinays, we're both ~creative~ and ~matiyaga~ when it comes to pagtitipid! Plus, we've got a TON of affordable skincare products in the market now. Having a budget-friendly regimen should be attainable. To get you started, here's a quick guide you can refer to.
Know your skin type.

This is the basis of everything! Being aware if you have oily, dry, sensitive, or normal skin will help you in choosing the right products, so you don't end up buying products that won't work for you. Here's a quick test to find out your skin type.

Do your research.

Now that you know your skincare concerns, it's time to read up on what ingredients will and won't work for your complexion. For example, if your skin is acne-prone, tea tree oil, salicylic acid, and centella asiatica will be your BFFs. Dry skin becomes dewy and hydrated when hyaluronic acid, avocado oil, and vitamin E are applied.

ADVERTISMENT - CONTINUE READING BELOW ↓

Keep it simple.

Just keep your skincare routine pretty basic: Cleanse, tone, moisturize. Sticking to the essential steps will stop you from overspending. Other add-on steps like masking and spot treatments will depend on your current skin condition.

Use multi-tasking products.

Invest in products that will address multiple skincare concerns. Here are just some multi-tasking items you can try:

Cream toners - These refine and hydrate the complexion. Great for dry skin.

Aloe vera gel - This acts as a moisturizer and soothing agent.

Rosehip oil - This essential oil can help fade acne marks while nourishing the skin.

Retinol cream - An exfoliating product that treats acne and reduces the appearance of fine lines.

Love local.

We're lucky because there is a wide selection of local skincare brands we can turn to. Plus, we can be sure that the products are made for Pinays!
Here are some affordable skincare finds you can start with:
iWhite Korea Facial Wash
A deep-cleansing facial wash that prevents blemishes and brightens the complexion.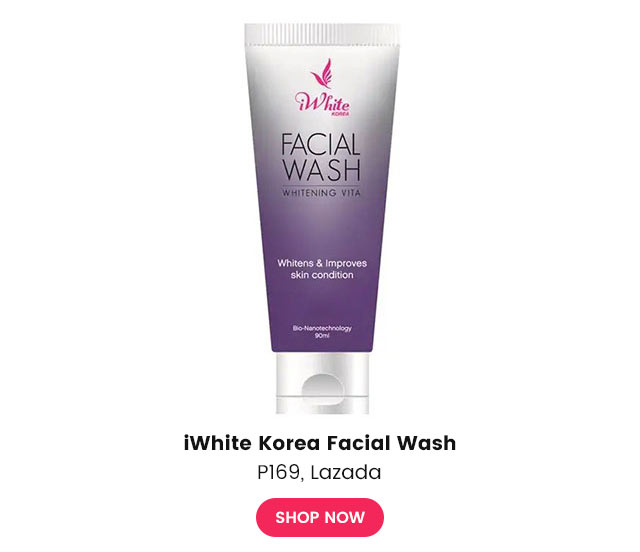 Simple Moisturizing Facial Wash
A cleanser that never leaves your skin feeling tight and dry. Instead, it makes your complexion soft, smooth, and plump. Any skin type, including those with sensitive skin, will love this! (It's also great as the second step to double cleansing.)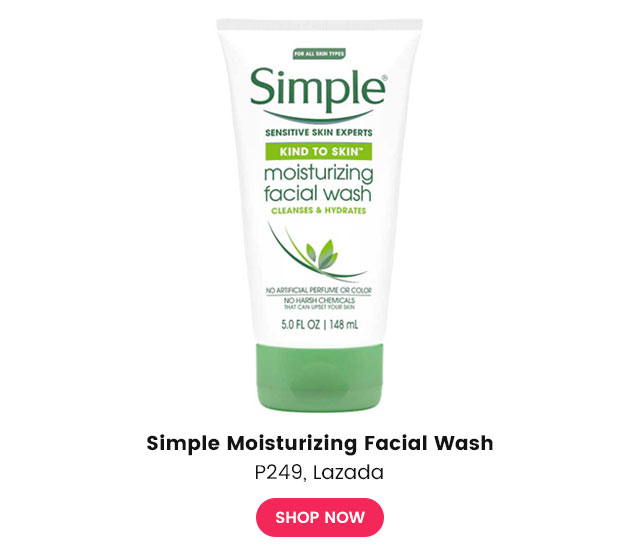 Thayers Witch Hazel Toner
A witch hazel toner will help treat zits and prevent the pimple-casuing bacteria from spreading. This one from Thayers is a longtime favorite of many because it's alcohol-free—it isn't harsh on the skin.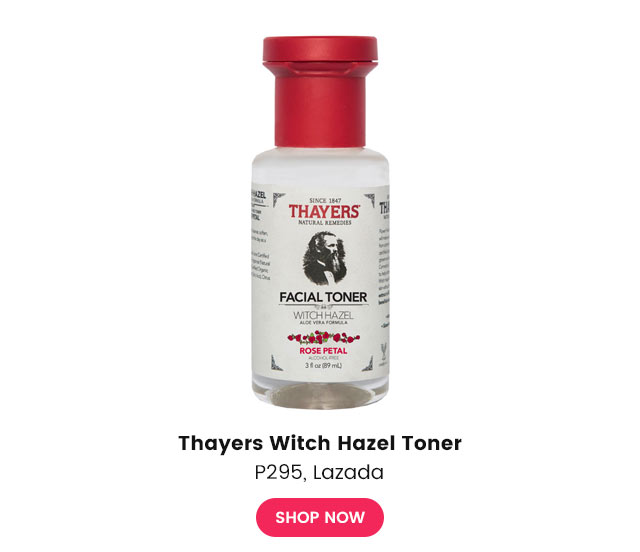 ADVERTISMENT - CONTINUE READING BELOW ↓
Hada Labo Hydrating Lotion
Here's a toner that works to cleanse, refine, and gently hydrate the skin—the Haba Labo Hydration Lotion could be the one-step skincare solution you have been looking for.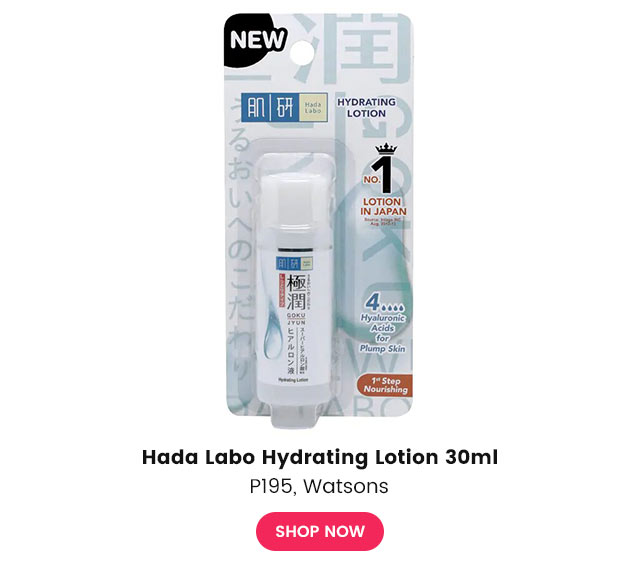 Skin Potions Tomato Serum
Everybody seems to be raving about this serum that treats acne and fades acne marks. Check out Skin Potions' IG page to see impressive before-and-after customer reviews.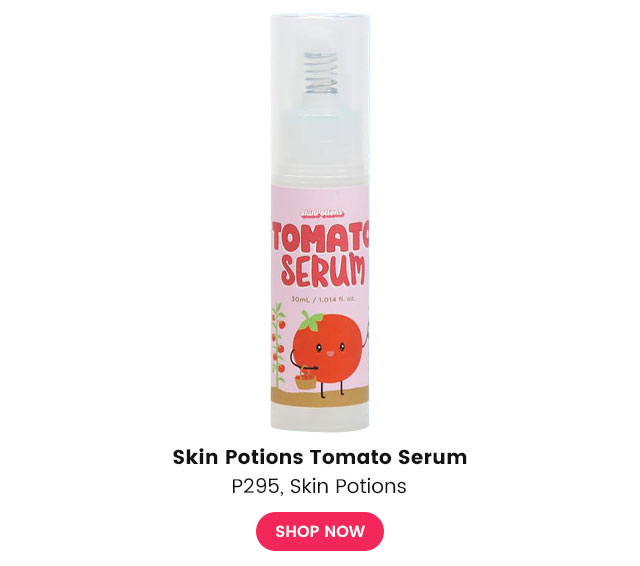 The Face Shop Jeju Aloe Refreshing Soothing Gel
Like previously mentioned, aloe vera gel is a hardworking beauty multi-tasker: It can calm breakouts, moisturize the skin, function as face mask, and serves as makeup primer, too!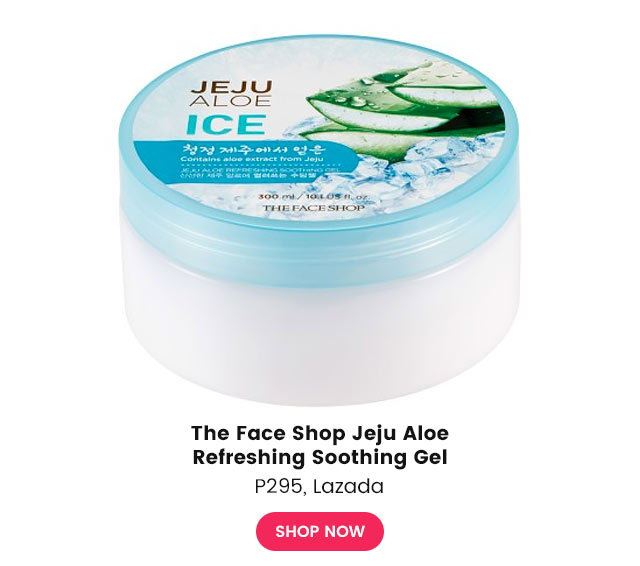 Follow Ira on Instagram.
***
Don't miss the chance to attend the biggest beauty and wellness festival in the Philippines! Buy tickets to the Cosmopolitan BEAUTYCON on August 31 AND September 1, where you'll find the widest selection of makeup, skincare, hair, and wellness brands with exclusive freebies, offers, and discounts. There will also be sessions with beauty experts, creatives, and celebrity speakers. It's gonna be epic! Get your tix here.