Andi Eigenmann recently revealed on her IG story that she got a new tattoo! In the photo, you can see a new sunset (or sunrise?) on her upper arm, right below her "Choose kindness" tattoo. The ink was done by artist Albert Butch Aggasid whose studio is based in Davao City.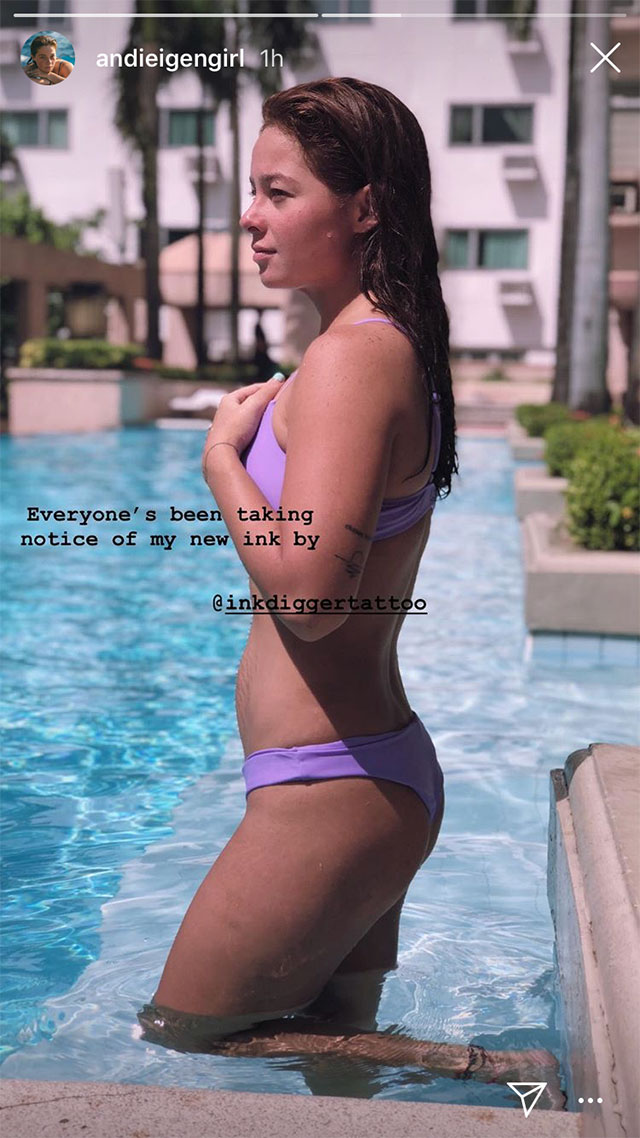 In an interview with Andi via Instagram messenger, she revealed she actually got it last month in Siargao. She chose this particular design because "like all of my tattoos, it's based on a quote or poem that I strongly hold close [to] my mind and heart." She continued, "It's a black and white outline of what can either be the sunset or sunrise. It's up to the person to tell...Just as how we perceive life, every person sees things differently."
Continue reading below ↓
Recommended Videos
She said she also placed it on her upper arm to be visible to others. The tattoos on that area "are those with meaning [that] I believe I should share to serve as a reminder to others as well, not only to myself." 
Her sun tatt is far from her first, though. Andi has various ones all over her body and each one is b e a u t i f u l. Check out some of them below!
The lotus flower on her right upper arm looks so complex.
That's not on the only one on her right arm, though. She has two more!
And here, you can see the alibata letters inked on her upper arm.
Follow Tisha on Instagram.