Even if Andi Eigenmann has retreated from the show biz spotlight, she's still one to catch our attention. Her simple lifestyle in Siargao has been nothing short of inspiring, and we adore seeing the intimate moments she's been sharing with her growing family. 
ALSO READ: Here's a Closer Look at Andi Eigenmann's Post-Pregnancy Fitness Journey
One other thing we've been keeping an eye on Andi for are her fascinating arm tattoos. The 31-year-old practically lives in bikinis and sleeveless tops now, so we're regularly treated to a showcase of her cool ink. To get the scoop on what they mean, Preview had her give us a little tattoo tour.
The Meanings Behind Andi Eigenmann's Tattoos:
1. Behind her right arm is a symbol of her journey to self-love
The first ever tattoo Andi got was an unalome, a Buddhist emblem for enlightenment, behind her right arm. Etched with red ink, the celeb mom got it to commemorate a time in her life when she wanted to find and love herself more.
ADVERTISMENT - CONTINUE READING BELOW ↓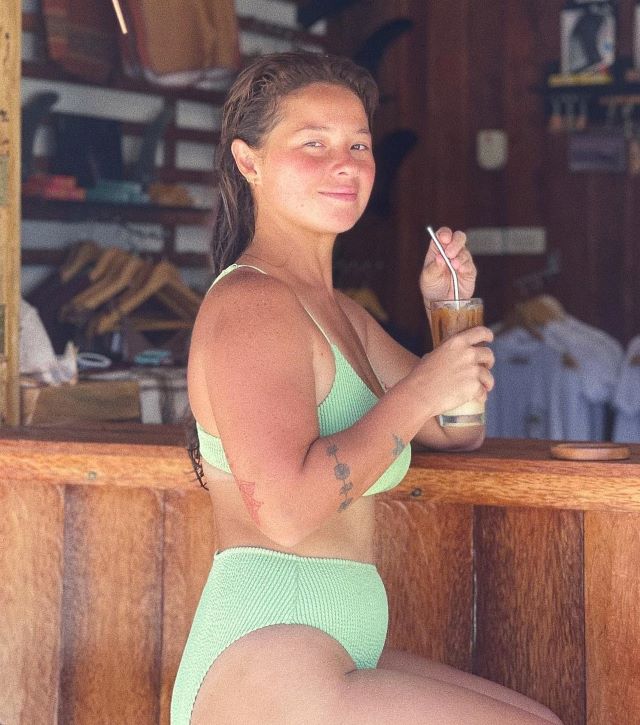 "I think I got it at the time because of what it symbolized, basically our purpose as human beings here on earth, how we should be aware of the effects of our actions," she tells Preview. "[I] never spoke about it directly but I think it's been pretty much a given how I struggled with my mental health when I was younger. Although I am not Buddhist, I feel like I might've opted to getting [it] because I was so passionate about wanting to sort of 'find myself.'" 
2. On her right forearm are meaningful floral designs
Around Andi's right arm is a ring of daisies. Armband tattoos are known to represent one's mourning, and true enough, the 31-year-old got hers after her dad passed. "I was at the lowest that I have ever been in my life, and when I got the tattoo, I wanted something in honor of my dad to keep him with me, but something that also symbolizes new beginnings at the same time, hence the daisies."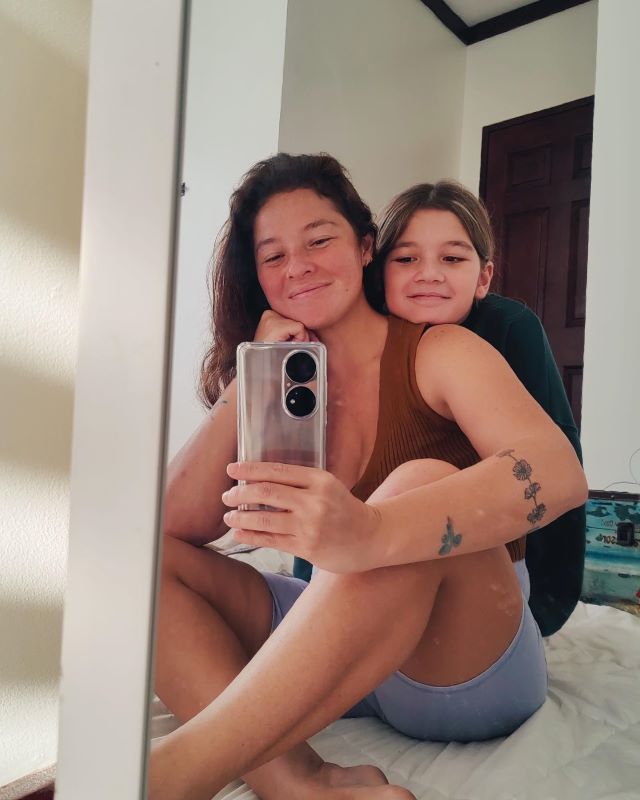 ADVERTISMENT - CONTINUE READING BELOW ↓
A little below the daisies is an unfinished drawing of a lotus. Andi shares that it was supposed to be more "grand looking" but she never got around to having it done since her move to Siargao. Nonetheless, she initially got it "because a lotus is a flower that grows in mud, but grows so beautifully either way."
Lastly, on her right wrist is a small icon representing a storm, which was a matching tatt she got with her sisters. Andi mentions that it was meant to show how she and her siblings "are like different types of typhoons. LOL." 
3. Her love for the sea is exhibited on her left arm
It's no secret that the Agua Bendita star is in love with the sea, as she is an avid surfer and environmental advocate. If it wasn't obvious enough though, she had a wave symbol drawn on her left forearm and a wave armband done on her left wrist.
ADVERTISMENT - CONTINUE READING BELOW ↓
Aside from her affinity for the ocean, Andi also read somewhere that waves also stand for grace. She interprets it  as a way to "accept that we are all equal, and that we will live this life treating everyone and everything with the same amount of kindness, love, and respect that we would want to give ourselves as well."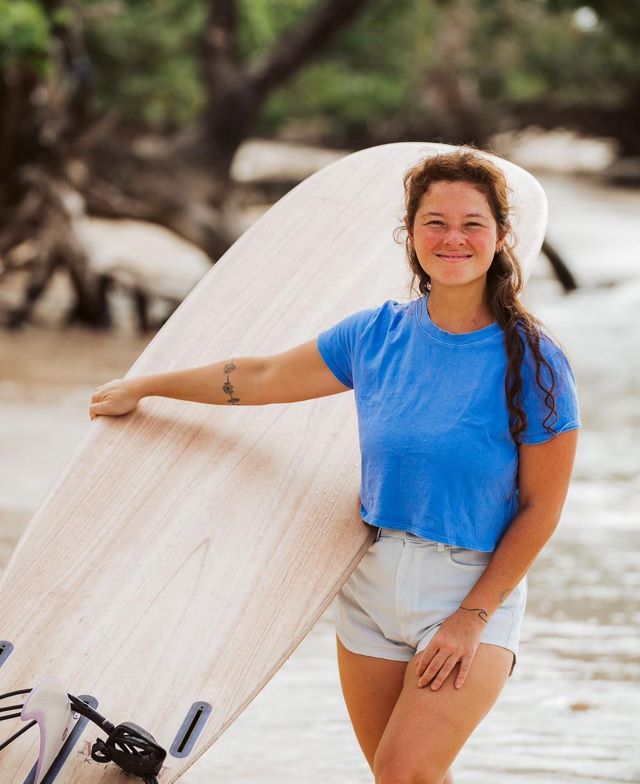 ADVERTISMENT - CONTINUE READING BELOW ↓
4. A simple yet important reminder is inked on the back of her left arm
Among all the intricate designs engraved on her arms, Andi's favorite one is a self-reminder etched behind her left arm. "Choose kindness," it simply reads. Hear, hear!
READ MORE ON ANDI 
Andi Eigenmann On Living Her Surfing Dreams: 'I kept going anyway because it made me happy, and it made me feel ME'
ADVERTISMENT - CONTINUE READING BELOW ↓
Andi Eigenmann Responds To New Baby Comments: 'That's my postpartum bump'
Andi Eigenmann's Response To A Post About Her Turning Down Photos In Siargao: 'I really hope you guys respect our privacy'
Hey, Preview readers! Follow us on Facebook, Instagram, YouTube, Tiktok, and Twitter to stay up to speed on all things trendy and creative. We'll curate the most stylish feed for you!
***
This story originally appeared on Preview.ph. Minor edits have been made by the Cosmo.ph editors.