Oh face masks, let us count the ways we love thee...in sheet form, in splash form, in clay form, and now we're adding in DIY form because TBH sometimes we're too lazy to go to a mall or too broke to splurge on masks.
So, when you want to give your skin some TLC but don't want to wander farther than your kitchen, try these mask recipes that come courtesy of three food and skincare experts.
1. Cocoa Dream Hydration Mask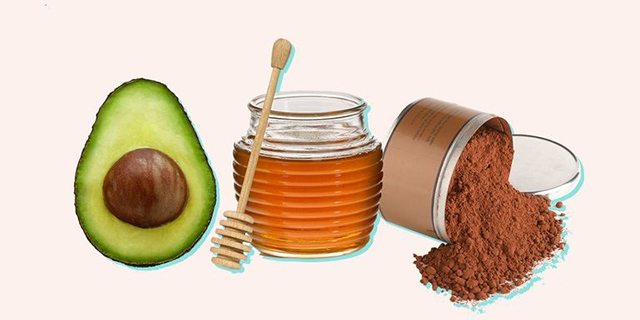 "Avocado is extremely hydrating, cocoa is pore-refining and a great antioxidant, and honey is antibacterial and soothing."—Holly Monson, spa manager at Ocean Pearl Spa
Continue reading below ↓
Recommended Videos
1. Mash 1 quarter of avocado.
2. Stir in 1 tablespoon cocoa powder and 1 tablespoon honey.
3. Apply to clean face for 10 minutes.
4. Remove with warm water, tone, and moisturize.

2. Summer Strawberry Facial Mask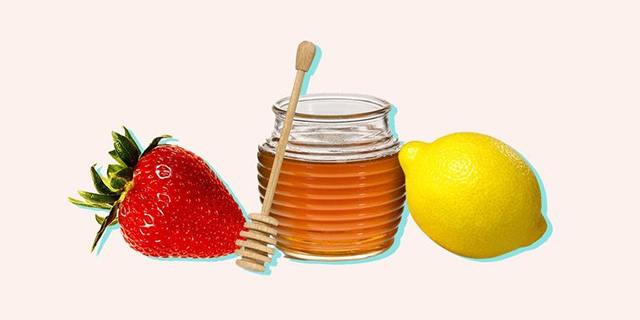 "This mask is great for all skin types and will naturally exfoliate and brighten over time. Strawberries are great for brightening, refining pores, and are a natural antioxidant. Lemon brightens and acts as a natural preservative. Honey is healing and antibacterial, while Greek yogurt contains lactic acid that will help dissolve dead skin."—Holly Monson 
1. Blend 3 strawberries and 1 oz. lemon juice. Pour into mixing bowl or storage container.
2. Add 1 container of personal size Greek yogurt and 1 oz. honey, then mix everything together.
3. Place in freezer for 20 minutes.
4. Apply to clean skin leave on for 10 minutes remove with warm cloth.
3. Morning Matcha Mask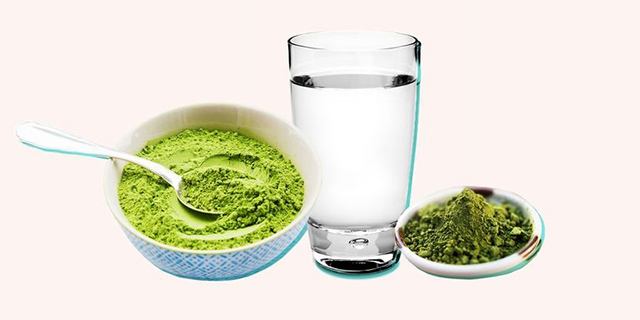 "This energizing mask is a perfect way to wake up the skin. I love to apply this mask before an event as it gets your skin glowing. It can be as simple as stirring matcha with water to create a last minute, on-the-go, or hotel room mask. If you're at home feel free to play around and add in all the ingredients listed below, or even some manuka honey."—Lily Kunin, the creator of Clean Food Dirty City and author of the new plant-based cookbook Good Clean Food.
1. Combine one teaspoon of matcha and one teaspoon of chlorella in a small bowl.
2. Add just enough water or aloe water to create a paste.
3. Apply a thin layer to face and let sit for 15 - 20 minutes.
4. Rinse off and pat dry.
4. Nourishing Honey Mask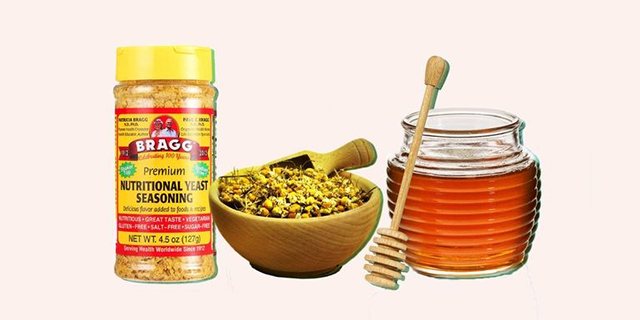 "Honey is anti-bacterial—an incredible healer—and makes a perfect base for acne-fighting masks. Nutritional yeast is also a great acne fighter as it's rich in B-vitamins that help rebalance the skin. This mask is nourishing and healing and I turn to it when I have any breakouts around my cycle."—Lily Kunin
1. Brew 1 cup of chamomile tea with two tea bags and let cool completely.
2. Stir together one tablespoon of manuka or raw honey and one teaspoon of nutritional yeast.
3. Add just enough chamomile tea to create a paste that is still thick enough to spread on your face.
4. Apply a thin layer and let sit for 20 minutes.
5. Rinse off and pat dry.


5. Organic Banana Face Mask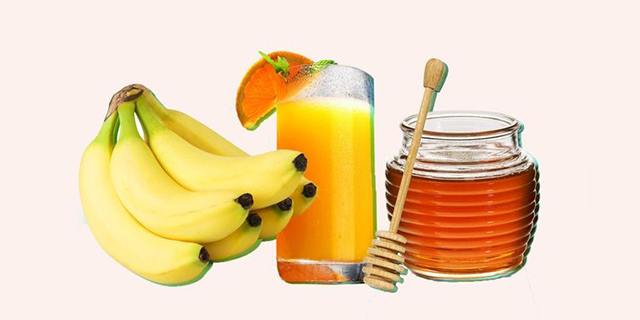 "Your skin will have a healthy glow after applying this tropical mask to your face. This recipe is designed for all skin types."—Sharon Ronen L.E., the founder/owner of Skin Haven Spa Studio & WellSpa.
1. Mash one half of a banana.
2. Mix in a tablespoon of orange juice and a tablespoon of honey.
3. Apply to the face and keep the mixture on for 15 minutes.
4. Rinse with lukewarm water and then moisturize.
6. The Breakfast Mask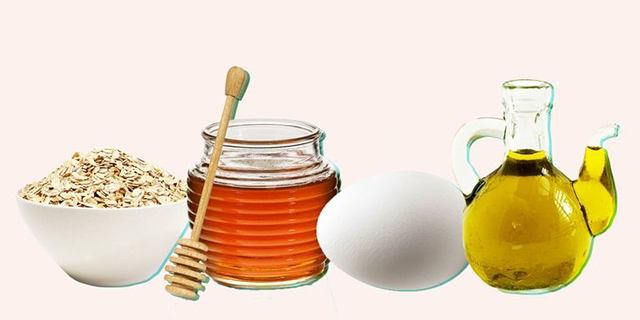 "Complete with protein and whole grains, this breakfast-themed mask is used to correct and calm oily skin."—Sharon Ronen
1. Combine an egg yolk, a tablespoon of honey, then a tablespoon of olive oil (yes, olive oil) and half a cup of oatmeal.
2. Apply to the face for 15-20 minutes.
3. Rinse with lukewarm water and then moisturize.
7. Honey & Papaya Lightening Mask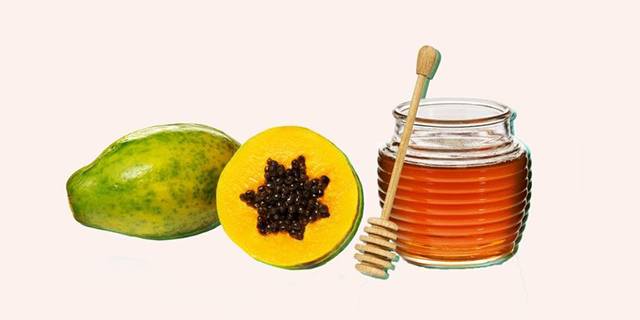 "This mask is specifically for those who have hyper-pigmentation, sun spots, and uneven pigment."—Sharon Ronen
1. Blend together two tablespoons of honey and half a cup of mashed ripe papaya.
2. Apply on the face evenly for 15-20 minutes.
3. Rinse with lukewarm water and then moisturize.
8. Heavenly Honey Citrus Mask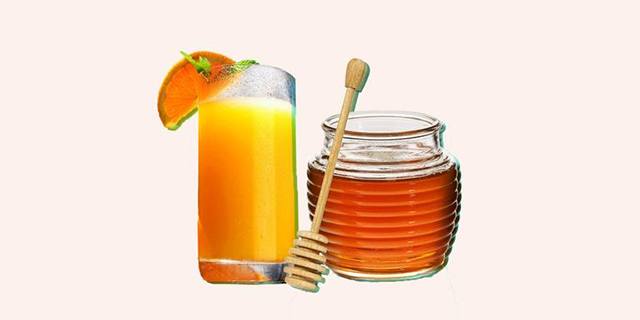 "This honey-and-orange-based mask is a quick fix to give your face an organic healthy glow."—Sharon Ronen
1. Combine three tablespoons of orange juice with half a cup of honey.
2. Apply to the face and leave on for 30 minutes.
3. Rinse with lukewarm water followed by cool water, then moisturize.
***
This article originally appeared on MarieClaire.com. Minor edits have been made by the Cosmo.ph editors.