The coronavirus (COVID-19) has caused everyone around the world to be extra conscious of their surroundings. Here in the Philippines, there have been reported cases, and the local government has declared a travel ban on China and its territories. Although CNN reports that there is no conclusive evidence yet that the COVID-19 is airborne, it's still better to do precautionary measures to protect yourself from catching the disease.
There are many ways to protect yourself from the coronavirus: Avoid crowded places, frequently wash your hands, wear a mask if you're feeling unwell, and build your body's immunity. Another practice you may do is to cleanse your body with a product that helps kill bacteria and flu viruses. We think this extra step is needed when you've been to hospitals, airports, and other populous locations. 
If you're still looking for an effective cleanser, we suggest the Betadine Povidone Iodine 7.5% Cleanser. It promises to disinfect the skin against infections due to MRSA, flu (influenza, avian, swine), SARS-coronavirus, colds (rhinovirus, coronavirus), and ebola. It can also prevent the spread of fungi and bacteria and get rid of body odor. (Ed's note: This cleanser is not to be used as treatment. It's always best to consult your doctor if you experience any symptoms.)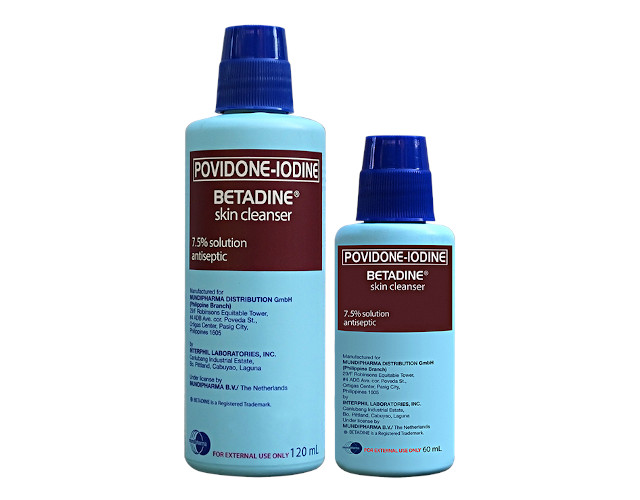 Betadine Povidone Iodine 7.5% Cleanser, P187.50,/60ml; P280.50/120ml, Watsons
Follow Ira on Instagram.
We are officially on Viber! Be part of the Cosmo Viber Community by clicking here! You can also visit the Sticker Market and download the "Cosmo Girl Sticker Set" here to be automatically part of the group. The stickers will only be available until April 27, so don't miss out on the fun!
Recommended Videos