If you've scrolled through Instagram in the last, idk, five minutes, you're well aware that piercings are having a ~moment~. Gone are the days when getting your ears pierced at the mall kiosk felt peak cool—2020 is all about layering, stacking, and arranging your piercings in totally unique ways. I'm talking clusters of studs, double hoops, and ornate rings. And unlike your classic, cookie-cutter piercing, the right now version is all about you and your vibe. Translation: Customization is key. But that doesn't mean you can't go into the process with a few guidelines—or at the very least, some epic inspiration. Ahead, your roadmap to getting in on the trendiest beauty accessory of the year.
YOUR EAR PIERCING JUST GREW TF UP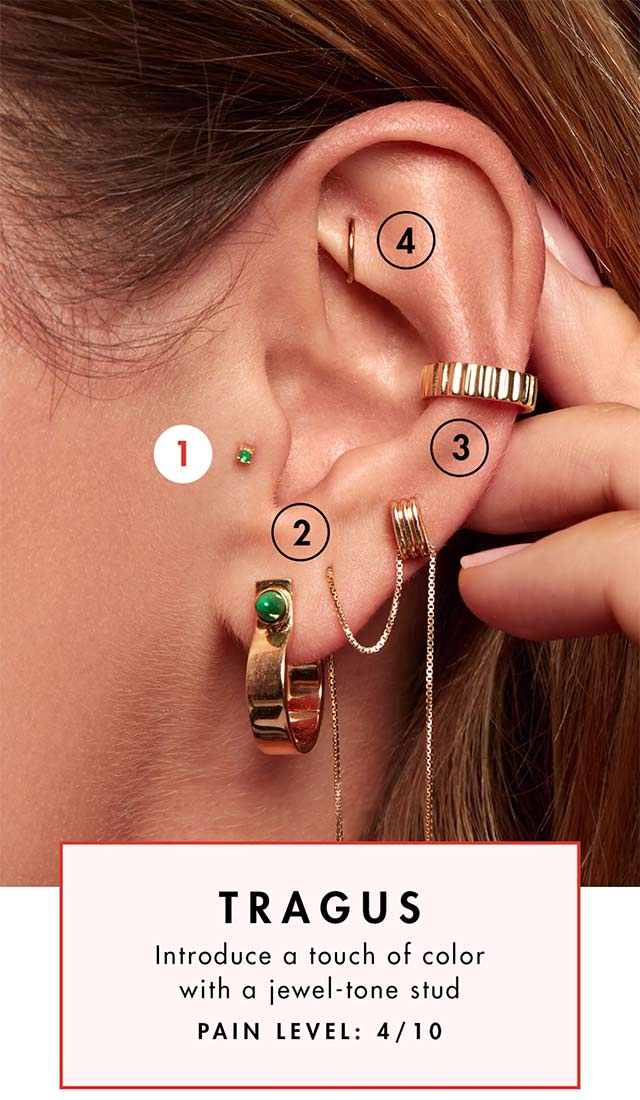 ADVERTISMENT - CONTINUE READING BELOW ↓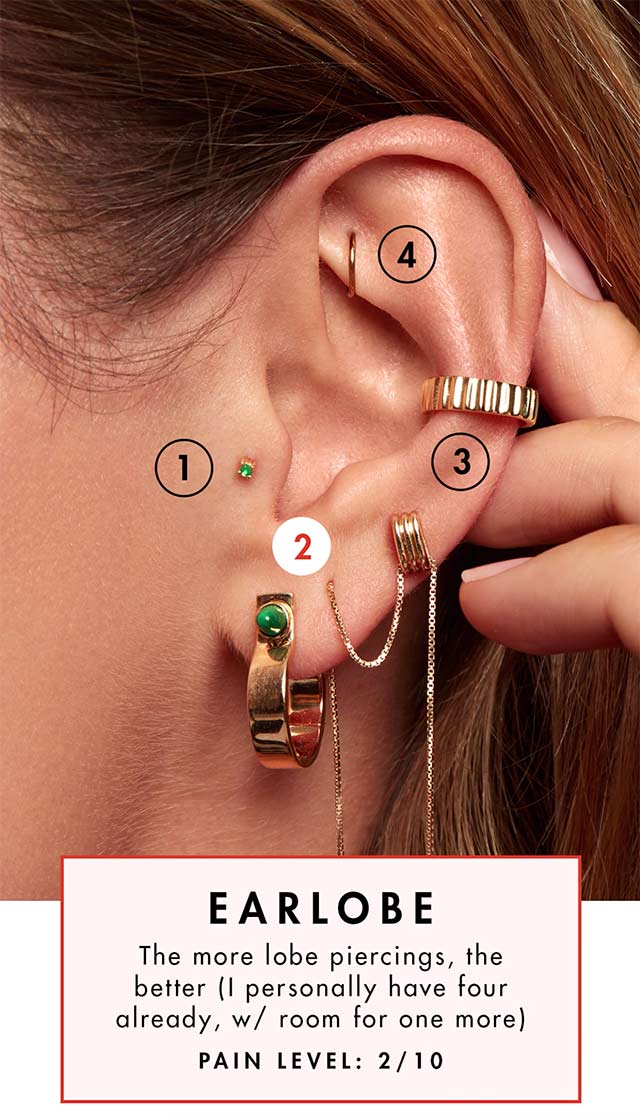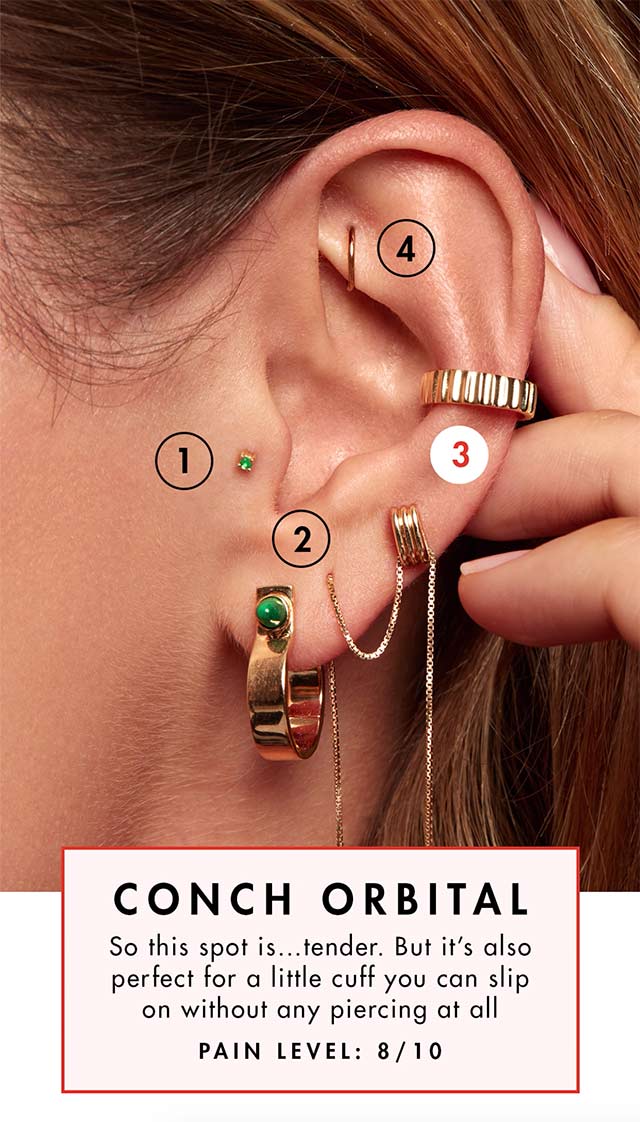 ADVERTISMENT - CONTINUE READING BELOW ↓
Recommended Videos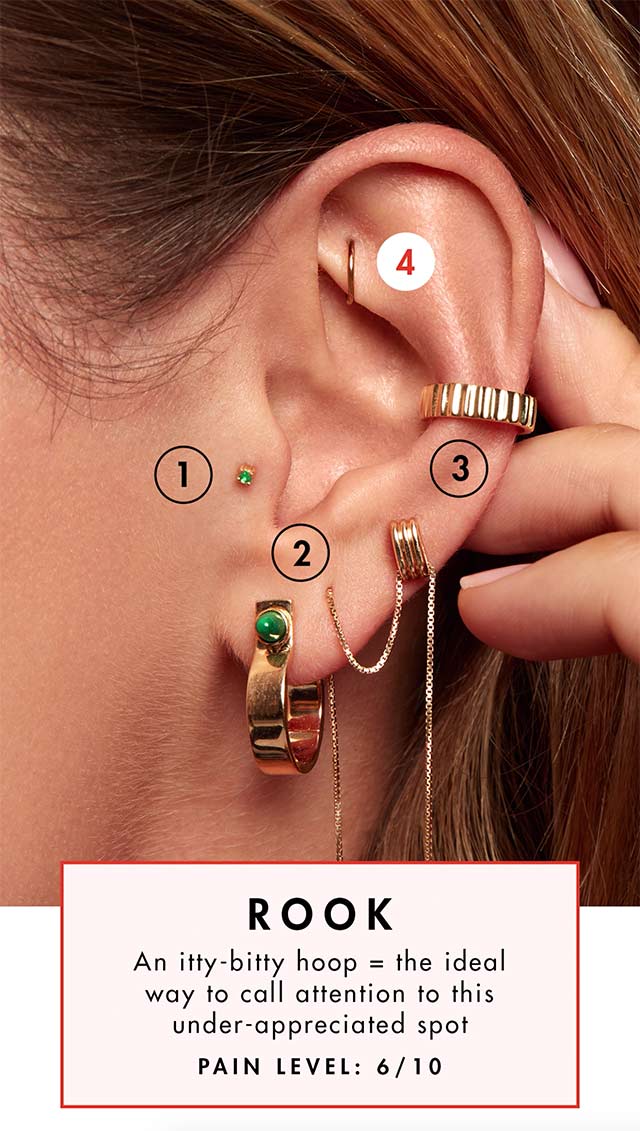 The key to curating the sh*t out of your ear? Remember that no areas are off-limits, which means your ear is basically a blank canvas. Just keep in mind that everyone's anatomy is a bit different (duh), so even though a conch hoop might look beyond cute on your roommate, it might not work best with your ear shape. So make sure you go to a legit piercer who can guide you (more on that, below) and test out spots using cuffs or even stickers.
ADVERTISMENT - CONTINUE READING BELOW ↓
A fully curated ear can't happen in a single session, BTW—most piercers recommend two to three holes at a time so the area can heal properly. Pro tip: If you're a side sleeper, you should also probs consider doing one ear at a time to avoid extra irritation (you aren't going to find comfort on either side of your pillow if you pierce both at once). So be patient and know that waiting's only going to help you in the long run. Promise.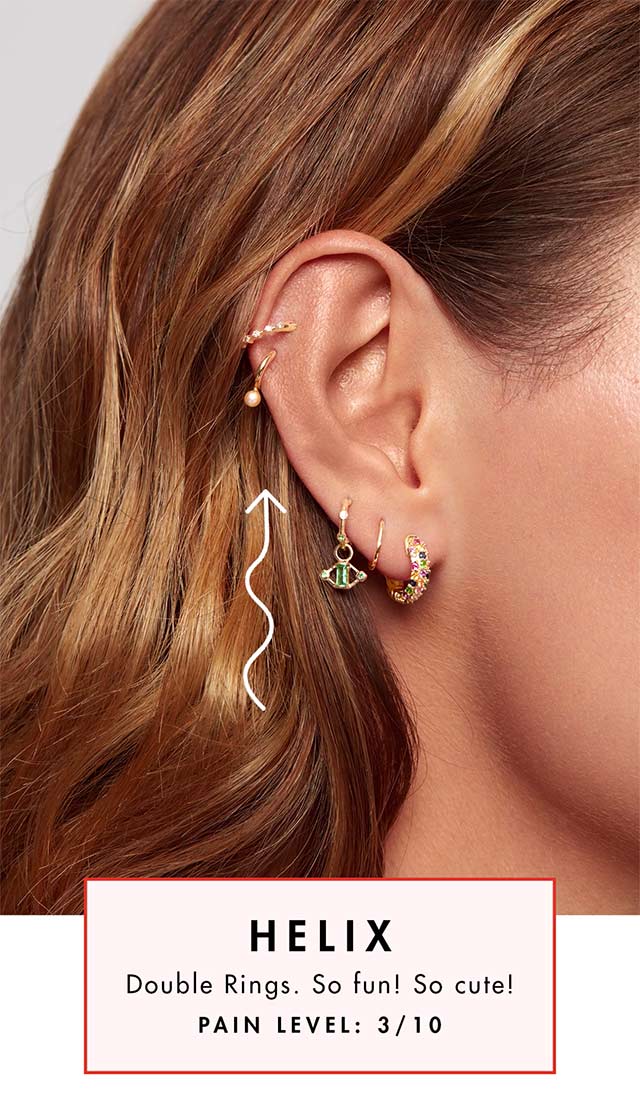 ADVERTISMENT - CONTINUE READING BELOW ↓
HERE'S HOW WE'RE GETTING PIERCED IN 2020:
Past pickings have been slim when it comes to places to get pierced (ahem, the mall you hung around in high school). But that's all changing. You can get your ears pierced at reputable tattoo studios. Prices are comparable to what you may have paid back in the day (around P1,000 per piercing), but the experience is way more personalized. Can't find or get to a studio near you? Follow these two rules:
Before making an appointment with any piercer, check out their portfolio—aka Insta feed—to make sure you like their work.
Give your piercer a good once-over IRL. "If you go to someone who wants to decorate you and they don't look like they know how to decorate themselves, that's a red flag right there," says Brian Keith Thompson, owner of Body Electric Tattoo.
ADVERTISMENT - CONTINUE READING BELOW ↓
PSA: EVERYONE CAN PULL OFF A NOSE PIERCING (YUP, EVEN YOU)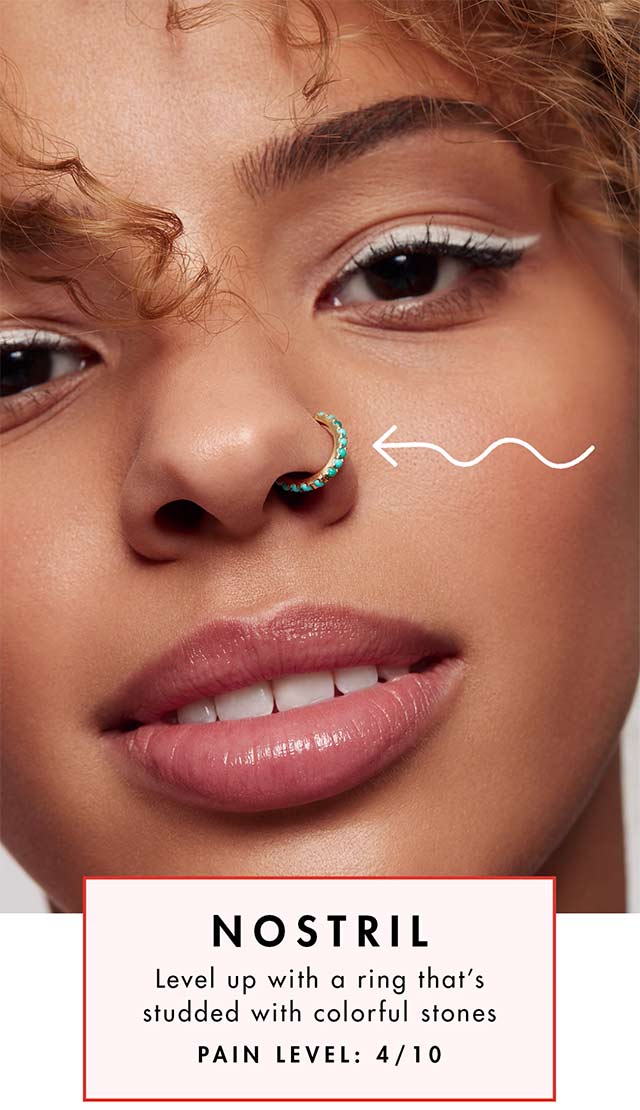 Contrary to what your mom (or, like, your bathroom mirror) might tell you, nose piercings are for everyone. "I've never seen a nose that can't pull off a stud," says Thompson, adding that clients now ask him for multiple holes on one nostril, stud-and-hoop combos, and even symmetrical pairings. Septum rings are another popular choice—and no, it's not a coincidence that so many celebs have them (hi, Zoë Kravitz and Willow Smith), because they're super easy to conceal. You can gently push one up and around your nostril, just in case (despite it being a new decade and all) your old-school boss or grandma still isn't totally sold on piercings.
ADVERTISMENT - CONTINUE READING BELOW ↓
ONE LAST THING:
The best part about piercings? Unlike that tiny tat you kinda—sorta-maybe already regret, you can pop out your jewelry if your aesthetic changes down the road. Everyone's healing process is different, but in general, you can expect a piercing hole to look smaller over time with minimal scarring—and maybe even disappear (like, I had my nose pierced from 2010 to 2016 and you literally can't even tell today. Magic). Translation: Go forth and getting that piercing, please.
***
This article originally appeared on Cosmopolitan.com. Minor edits have been made by the Cosmo.ph editors.
EXPLORE COSMO