Camille Prats has a new tattoo that holds a meaningful message.
On May 7, 2023, the 37-year-old actress-host reshared a post from tattoo artist Ginn, who uploaded an Instagram Story that showed Camille's newest body art.
Instead of saying "flowers," the Kapuso star used flower emojis, then she continued, "Joke lang [ROFL emoji] i'd still rather have @vjyambao1 buy it for me."
ADVERTISMENT - CONTINUE READING BELOW ↓
Read also: Camille Prats, VJ Yambao celebrate 10 years of togetherness
According to an Instagram post by Camille's friend Bea Manlulo, they got inked together, and supported each other's "kalokohan."

Bea wrote (published as is), "Ofcorz we support each other's kalokohan! Izza ghorl thang! So glad we got to do this together, ate! Love ya, @camilleprats!
"Syempre, striness pa talaga namin si @inkedbyginn 48hrs before leaving the motherland. Make it big in Keneduuuuuh, @ginnilaleksi!"
Bea's post revealed that getting inked was an impulsive decision made because of Ginn's move to Canada in a few days.
But it became a meaningful way for Camille to feel grateful about her blended family.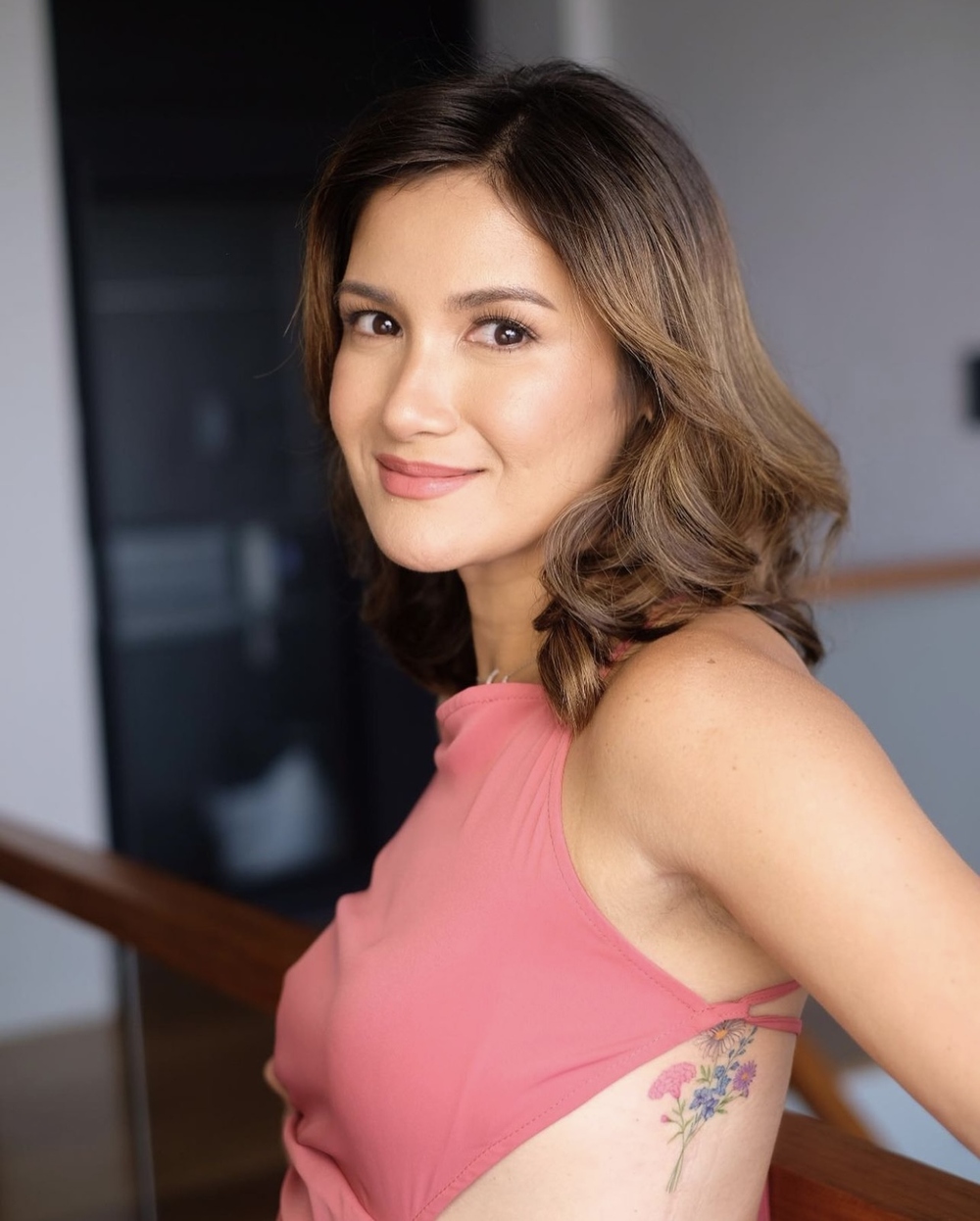 ADVERTISMENT - CONTINUE READING BELOW ↓
The flowers in Arabella star's new tatt represent each of her children.
First, the bouquet had daisies to symbolize her 19-year-old stepson Ice Yambao's birthday on April 19.
Carnations, on the other hand, stand for the birth month of Nathan Caesar Linsangan, 15, whose birthday falls on January 24. Nathan is Camille's son with her first husband Anthony Linsangan.
Meanwhile, pretty aster flowers represent Camille and husband VJ Yambao's five-year-old unica hija, Nala Camilla Yambao, who celebrates her birthday on September 22.
Read also: Camille Prats' daughter Nala Camilla is a loving ate to Baby Nolan
Finally, a stem of larkspur was illustrated to portray the month of July, the birth month of Nolan Cristiano Yambao, the couple's youngest child together. Nolan turns four this coming July 10.
A family birth flower bouquet is a creative way of embracing the birth months of each family member, with the enchanting beauty of unique flora bundled together.
ADVERTISMENT - CONTINUE READING BELOW ↓
This pattern is frequently used for minimalist tattoos or for wall frames that are hung inside homes.
SUSTAINING A BLENDED FAMILY
On April 23, 2023, VJ penned a heartfelt message about what it means for him and Camille to keep a healthy blended family intact.
"I still can't believe we have 4 kids!"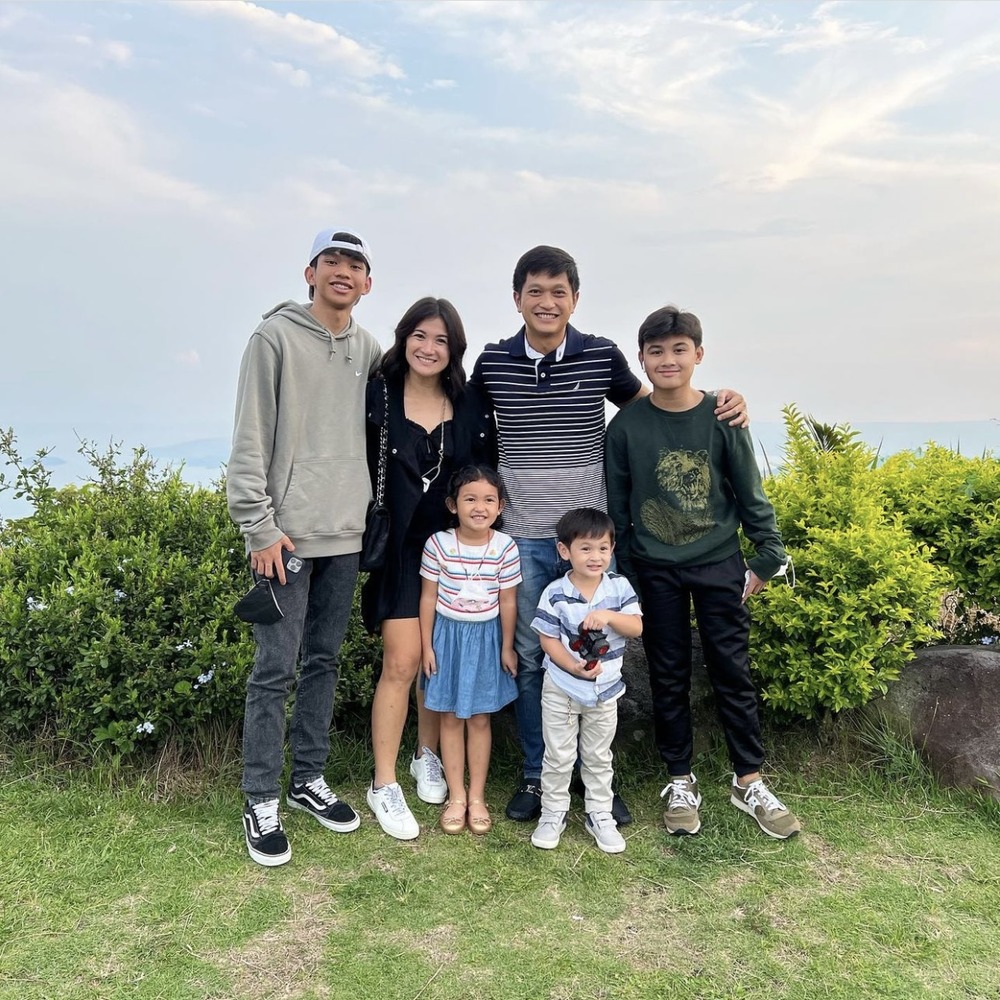 ADVERTISMENT - CONTINUE READING BELOW ↓
Read also: Camille Prats thankful for getting second chance at love, building a family
He continued, "Having a blended family isn't an easy journey. To be honest, at first, we didn't know how to navigate it.
"We had to make a lot of changes first as husband and wife, then, as parents."
The fitness enthusiast and entrepreneur expressed that what really held them together was centering their marriage "with the foundation of pursuing God, first as individuals, then as a couple."
He went on, "The bible became our handbook, our life manual."
Read also: Camille Prats' new home is finally finished!
"When we started putting into action the things we learn from the Word, it started changing our ways towards each other that trickled down to how we are now as parents," he recalled. "Knowing God's design as a husband and wife is the foundation of every family. We strongly believe that if our children see and feel how loving and genuine we are with each other, it'll influence them to do the same. What we model is what they become. Be intentional, be genuine. fill your homes with nothing but love, kindness, grace, and humility."
ADVERTISMENT - CONTINUE READING BELOW ↓
Get more of the latest Philippine entertainment updates on PEP.ph
*This story originally appeared on Pep.ph.
Minor edits have been made by Cosmo.ph editors.