If you put your eyes on just one thing today, let it be Demi Lovato's *very* realistic new spider tattoo.
Demi debuted the new ink (which came courtesy of incredibly talented/celeb-adored tattoo artist Dr. Woo) Saturday in a series of pics and videos on their Instagram Story.
"By @_dr_woo_. Now @alchemistamber come fix my hair pleeeease," Demi playfully (we assume?) captioned one picture in the series.
In another post, Demi explained the significance of the ink, which was apparently inspired by Grandmother Spider, a figure in Indigenous American mythology.
"It was Grandmother Spider who taught us many things," they wrote. "She taught us about pottery and weaving. She taught us about fire and light and dark. She taught us that we are all connected on the web — each one of us having our own place in this world."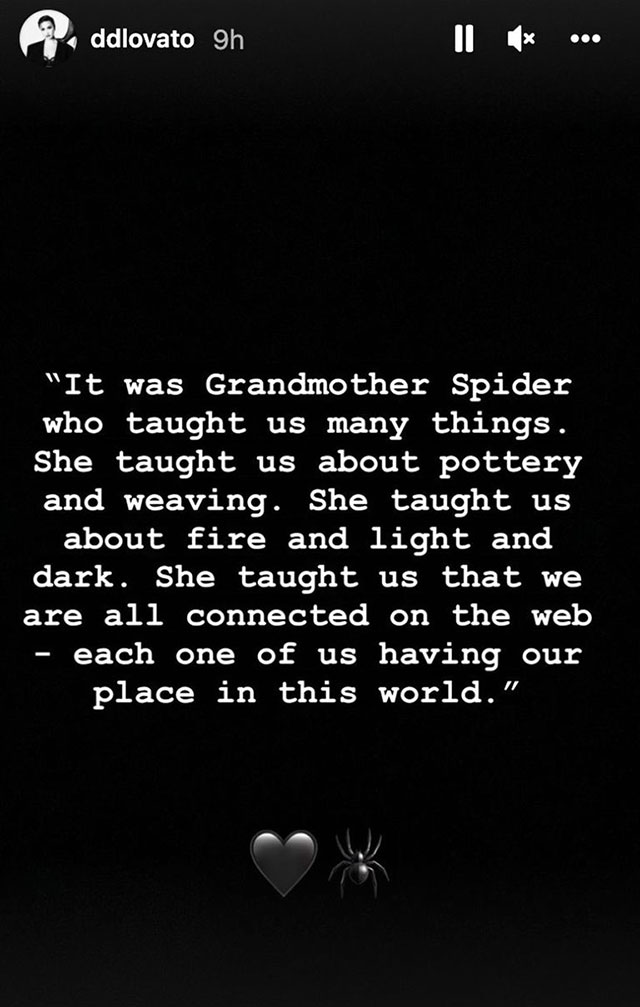 Continue reading below ↓
Recommended Videos
Demi's new tattoo debut came amid reports that they recently quietly completed a rehab program. Page Six reported that a source close to Demi said they traveled to Utah for treatment and are now home and "doing well."
"Demi is committed to their well-being, and throughout their life, they plan to do regular check-ins to make sure they are putting themselves first," another source told People of the situation.
In 2018, Demi was hospitalized following an overdose and has been open about their ongoing struggles with sobriety. In their YouTube documentary, Dancing With the Devil, Demi revealed that they were "California Sober," meaning that their recovery plan included use of alcohol and marijuana in moderation.
"I've learned that shutting a door on things makes me want to open the door even more. I've learned that it doesn't work for me to say 'I'm never gonna do this again.' Telling myself I can never have a drink or smoke marijuana is setting myself up for failure because I am such a black-and-white thinker," they explained in the documentary.
Later in the documentary interview about their sobriety approach, Demi added, "Recovery isn't a one-size-fits-all solution. shouldn't be forced to get sober if you're not ready. You shouldn't get sober for other people. You have to do it for yourself."
In December, however, Demi reversed course and announced on Instagram that they were switching to a more traditional sobriety plan. "I no longer support my 'California sober' ways," they wrote in an IG Story (per People). "Sober sober is the only way to be."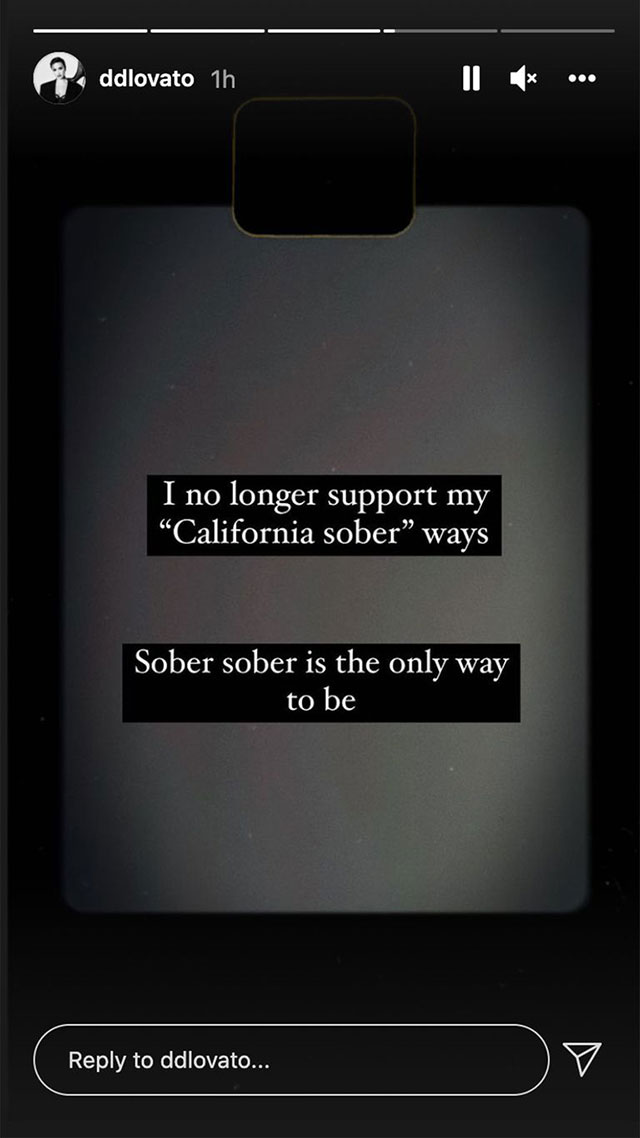 Sending Demi positive thoughts as they navigate the latest stage of their sobriety journey.
***
This article originally appeared on Cosmopolitan.com. Minor edits have been made by the Cosmo.ph editors.
EXPLORE COSMO