In our quest for skin that is flawless AF, there are things we wouldn't think twice about doing—following a rigorous multi-step routine, religiously applying sunscreen every single day, and attempting the seven-day sheet mask challenge. But we have to draw the line at products that cost even more than our monthly salaries, which is what Dior's newest anti-aging set is all about: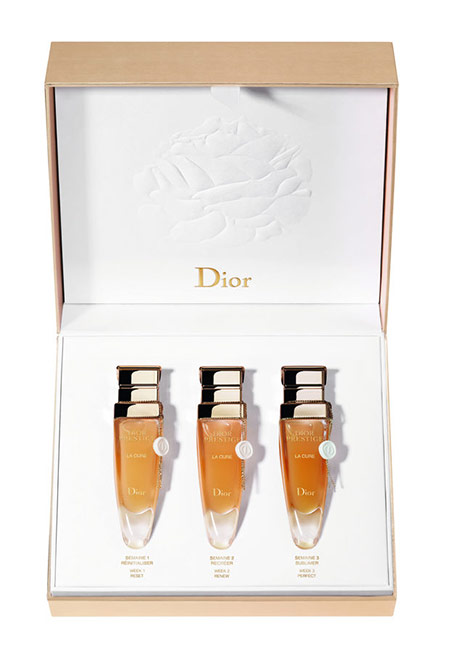 It's called the Dior Prestige La Cure, and it's your $1,550 (P71,860) ticket to youthful and glowing skin. Each boxed set contains three serums that are meant to be used in tandem to see results, Fashionista reports. According to the press release, you'll be able to see results in just three weeks: "Week one resets the complexion, week two renews and week three perfects."
Continue reading below ↓
Recommended Videos
Prestige La Cure's star product—and what makes it so damn expensive—is the extremely rare Rose de Granville Oil from special roses in the Dior Gardens. The oil must be extracted when the rose is in full bloom and within one hour of that period, for the most potent quality possible. It definitely takes a lot of work to make, which *kind of* justifies the crazy price tag.
This short film shows the serum bottles in their golden glory, and yes, they're as fancy up close as you expected them to be:
Follow Patricia on Instagram.