Essential oils have been around for a while, and have been known to do wonders when properly added to skincare regimens in the right doses. For them to work, you'll need to first know the basics and the safety precautions of mixing, the purpose of each oil, and the importance of having a carrier oil to mix your potent potions in.
V&M Naturals, which recently celebrated its 10th year, launched a product range called Aromatic Rituals that includes oils of lemongrass, peppermint, eucalyptus, chamomile, orange, bergamot, tea tree, ylang-ylang, frankincense, and lavender. Using 30ml of Marula oil as your carrier or base, founder Jamie Tan explained which essential oils are best to use depending on the skin issue you have.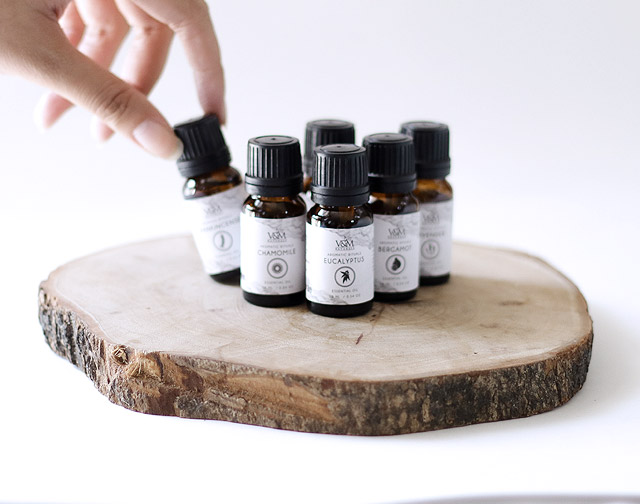 For women with oily/combination skin
"I recommend the frankincense essential oil. You can just [put] four drops [in Marula oil]... and then shake it, and then you can apply it directly to your skin. It also works as a primer, so it makes your makeup last all day without it being oily." Frankincense has astringent properties and can be used to help relax your skin and muscles.
For women with dry skin and/or psoriasis
"Emu oil... [is] known to be the most penetrating type of natural oil, so it works wonders even for different skin types. "Emu oil comes from the emu bird native to Australia, and its production is strictly regulated by the Australian Department of Environment and Heritage Protection. "It's closest to the human [skin's] pH. It regenerates your skin [because] it blends with your pH and feels like your own oil.
"Marula oil is also good because it's rich in vitamin C, so it will really nourish your skin [with] the moisture it needs... Mix it with chamomile essential oil because chamomile is really the mildest essential oil that you can mix with any carrier oil." A famous stress-reliever, chamomile oil is gentle enough for irritations caused by psoriasis and eczema.
Continue reading below ↓
Recommended Videos
For acne-prone and aging skin
"Tea tree and frankincense. Also, we can mix a little bergamot in it. One drop bergamot, four drops frankincense, and two drops tea tree." Bergamot oil comes from the skin of the fruit of the bergamot plant, and is a popular remedy for skin infections and fungal strains, while tea tree oil is most potent against acne and can help reduce inflammation. Aside from its astringent properties, frankincense is said to help "keep existing cells and tissues healthy" and "reverse signs of aging."