Hello there! So...this all began when I caved in and bought eyebrow razors to clean up my arches after promising myself I wouldn't touch them for the entire duration of the quarantine. As I was shaving them away, a ~genius~ thought entered my mind: What if I did this to my *entire* face? I always loved feeling how smooth the surrounding area of my kilay looked and felt after a threading session, so what if I could replicate that for the rest of my face?
Admittedly, this whole facial shaving thing is not new. Anna Cay revealed this as the secret to her smooth foundation application back in 2019. So why is it coming back? Well, the quarantine, paired with testimonies from Johnreyslife and Rei Germar has everyone wanting to try it again—including me! Will it really give me softer and clearer-looking skin? There's only one way to find out. Keep on reading for my review:
*We know how much honest reviews matter. Help a fellow Cosmo girl out by sharing your thoughts in the comment section below.
I consider myself the perfect candidate for this experiment due to four things:
I am very balbon, so I have a lot of peach fuzz (aka those small, fine hairs) on my face.
I wanted to see if there was another way I could slough away the dead skin cells residing on my face.
I wouldn't pass up a chance to get softer skin.
I am game to try just about any beauty experiment!
Continue reading below ↓
Recommended Videos
Here is the eyebrow razor I used, in case you were wondering. I got mine from Shopee, but they're usually available in Watsons for a low cost.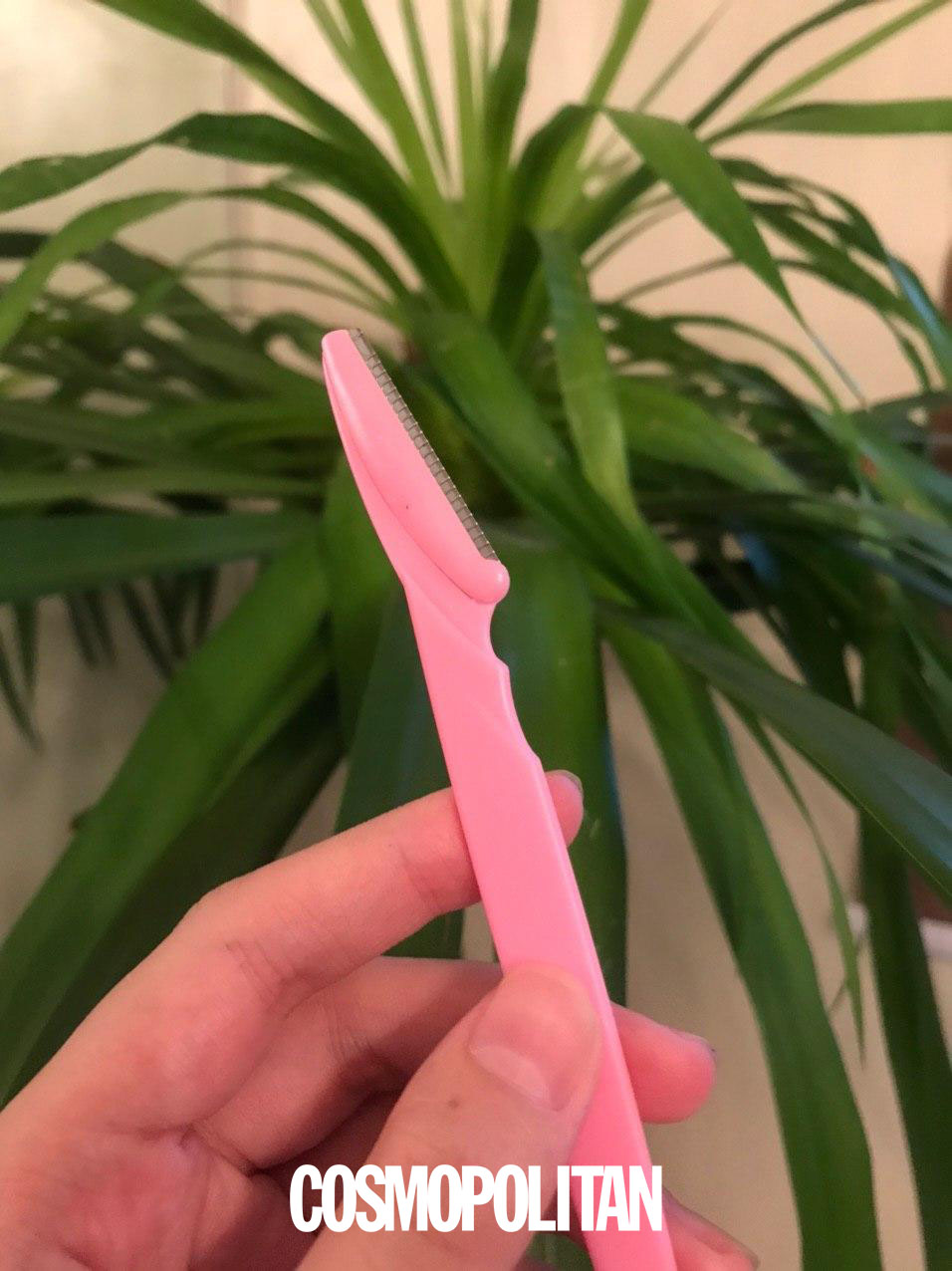 How to shave face properly
Before starting, I moisturized my face to lessen the chances of razor burn and nicks. I began on the sides of my face (near my sideburns) because that's where I have the most peach fuzz. I also worked on my forehead and upper lip because I felt like my foundation wasn't being laid properly whenever I would apply in those areas.
Initially, I was scared I might nick myself, but I found that short, repetitive strokes helped lessen the chance of any bleeding. I also made sure to go back to areas I felt needed more cleaning up.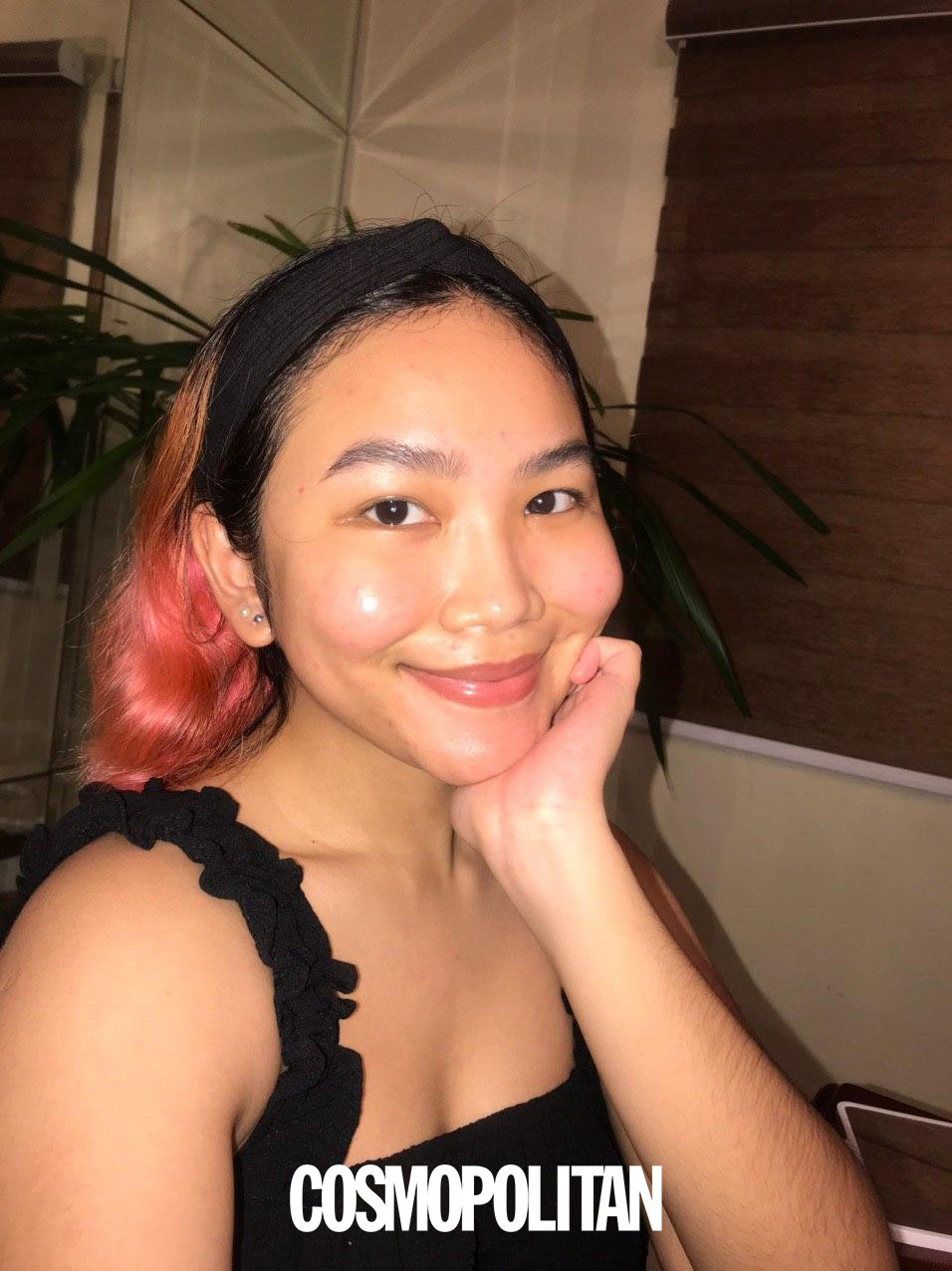 When I was done, I rinsed my face with water to get rid of the hairs, and I was surprised to feel my now-smooth complexion. I seriously couldn't stop touching my face because of how soft it was! I noticed that my face also looked *brighter* since I was able to slough away dead cells through shaving. I applied my skincare products afterward and they all went on like *butter*—no joke. I'm definitely keeping this in my routine!
*We know how much honest reviews matter. Help a fellow Cosmo girl out by sharing your thoughts in the comment section below.
Follow Cheska on Instagram.
Follow Cosmo PH Beauty on Instagram.
***
We're officially on Viber! Be part of our growing community and subscribe to Cosmopolitan Philippines now!