Here's a beauty problem most Pinay girls can relate to: Lotion is a bitch to apply after showering, because it's sticky. It's even more inconvenient if you're planning to wear jeans. Hassle 'di ba?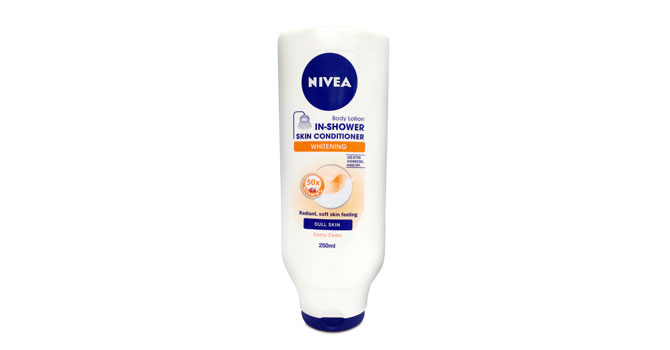 So you have no idea how thrilled we were when our friends from Nivea said they invented  the In-Shower Skin Conditioner, a body lotion you can use while you bathe. How does it work? Well, after you rinse the soap from your body, you slather on the lotion (Yes, on wet skin!), wash it off, and then towel dry. The product is activated the moment it mixes with water, so you don't even have to wait for your skin to absorb it. Our favorite thing about it is that it contains almond oil, which relieves dry, itchy skin, and glycerin, an emulsion which prevents the skin from drying out.
Oh, but the skin conditioner doesn't have any cleansing properties, though, so don't think it's a replacement for your soaps and shower gels.
Would you try this shower lotion? WE TOTALLY WOULD.