Every cloud has a silver lining, like the fact I got a notification this morning that my phone screen time was up by 15 percent, whilst simultaneously watching Hailey Baldwin share her entire skincare routine.
Now, I fully hold my hands up here and say that I fully expected Hailey to have either an incredibly expensive skincare routine or nothing but Proactive... if you catch my drift.
Proving that you should never judge a book by its cover, her nighttime routine is not only affordable, but it's also based on science. Come through with that dermatology knowledge, Hailey.
First, she double cleanses and I have to give a round of applause to Hailey for not only removing her makeup and sunscreen (because we wear that every day, even if we're indoors), but also washing her face afterward.
Then she follows with niacinamide—a skincare ingredient that is as multi-talented as Michael Jordan's sporting efforts.
Not only is niacinamide great for minimizing breakouts, but it also helps reduce dark spots, increases the health and strength of your skin barrier, protecting it from all kinds of future harm.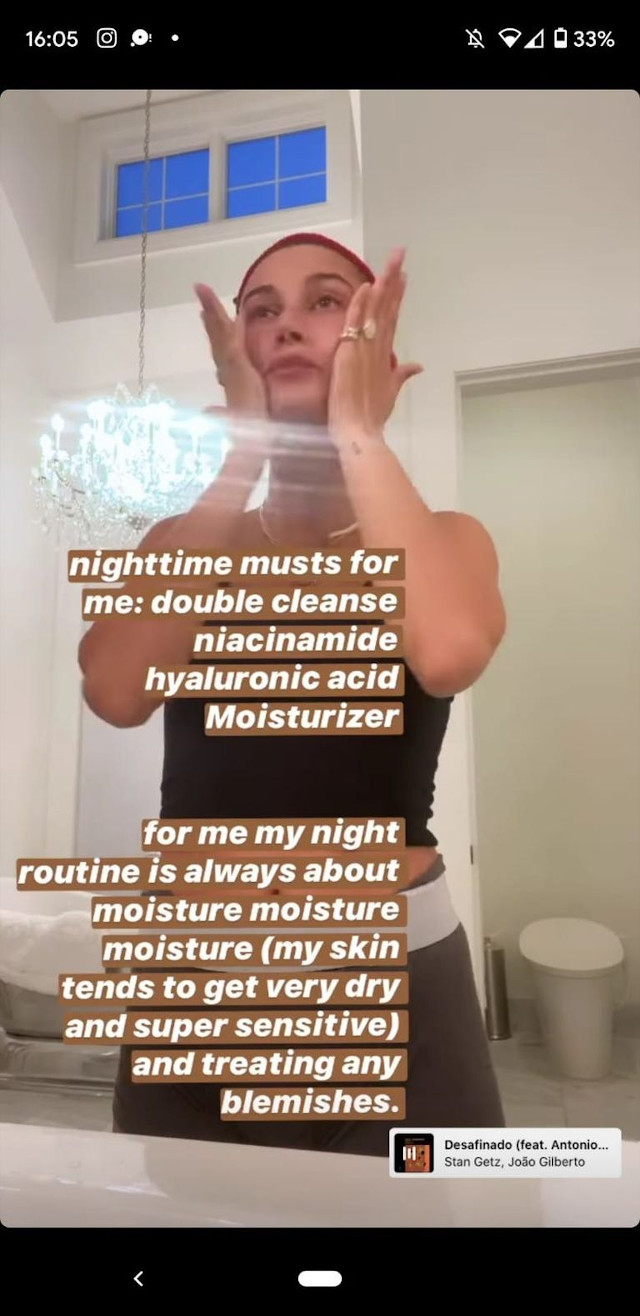 Continue reading below ↓
Recommended Videos
Hailey follows up her niacinamide with my personal favorite, hyaluronic acid (HA). If you don't have an HA in your routine already, please I beg you add one immediately. Rather than an exfoliating acid, hyaluronic acid is a humectant, meaning it attracts moisture, therefore super-boosting whatever skincare products you layer on top of it.
Finally, Hailey finished her super-simple, yet super-effective skincare routine with a moisturizer to seal all that hydration in.
And that my friends, is a skincare routine I can fully get behind.
***
This article originally appeared on Cosmopolitan.com/uk. Minor edits have been made by the Cosmo.ph editors.