We've seen jade rollers all over the internet. They're pretty, and people say that this nifty little green tool has helped them score a glowing complexion. But besides looking Instagrammable and its hype, what can a jade roller really do for you? Ahead, our mini-investigation reveals its history, benefits, and how to use it.
Benefits of Using a Jade Roller
Do you wake up with a puffy face or feel that your facial muscles are a bit tense? Then a jade roller deserves a spot in your skincare routine. Massaging a jade roller on your face can help de-puff by increasing lymphatic drainage. BTW, jade rollers were used to massage skin in ancient China—it has been around for a long time!
Types of Jade Rollers
There are many types of rollers available: Besides jade, we've seen rose quartz and stainless steel. The stone doesn't really matter. And in case you've stumbled upon a stainless steel skincare tool, that's fine too because it cools faster in the fridge and it's easier to clean compared to its crystal counterparts.
How do I know if a jade roller is authentic?
Jade is a naturally cooling stone. If it comes in contact with body heat and it warms up, it's not real! You should feel a cooling sensation when it touches the skin.
Continue reading below ↓
Recommended Videos
Should I keep a jade roller in the fridge?
We recommend storing this in the fridge so you can maximize its cooling benefits. But if you want to keep it traditional, Chinese medicine recommends using a jade roller at room temperature.
How To Use A Jade Roller
The general rule is to apply soft pressure while massaging your face. You also need to roll the tool upwards. For a more detailed demonstration, here's a video from Gothamista.
How Often Should You Use A Jade Roller
There are no rules on how often you can use it. Some cool ways to utilize it:
How to use a jade roller: With a sheet mask
Put on a sheet mask and use a jade roller to press the nourishing ingredients into our skin.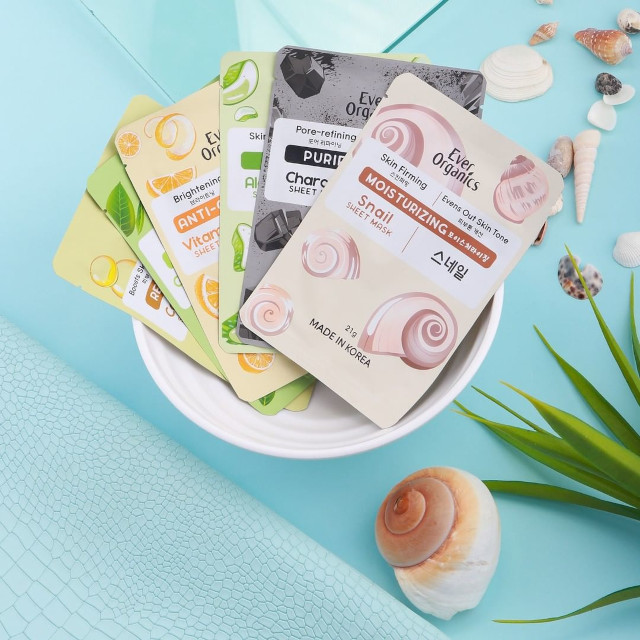 Ever Organics Sheet Mask, P380/10 pieces, Shopee
How to use a jade roller: In the morning
If you've stayed up all night finishing a K-drama, chances are, your dark circles will show. Plus, when you've cried buckets, expect to see puffy eyes. To keep your evening shenanigans a secret, take out that jade roller!
Apply eye cream and massage the jade roller horizontally towards your temples. This relaxing motion will improve blood circulation and make the puffiness and eye bags less visible.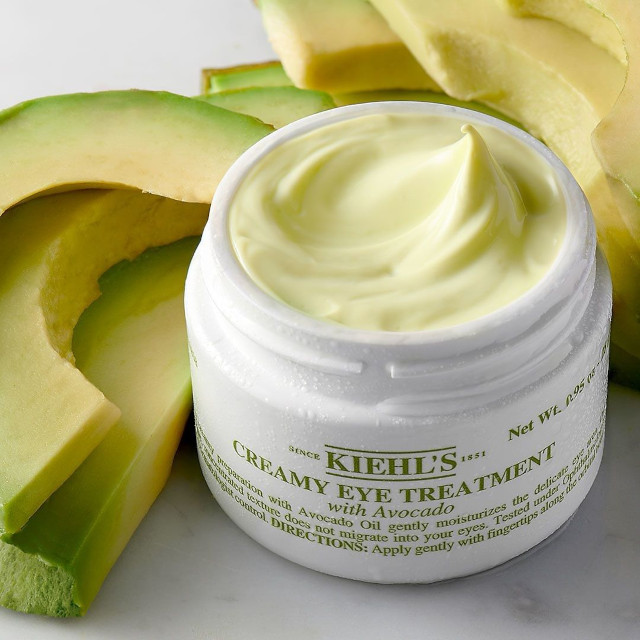 Kiehl's Creamy Eye Treatment with Avocado, P1,825/14ml, Lazada
How to use a jade roller: With face oil
The most popular way to use jade rollers is by applying oil on the face so the skincare tool can glide smoothly.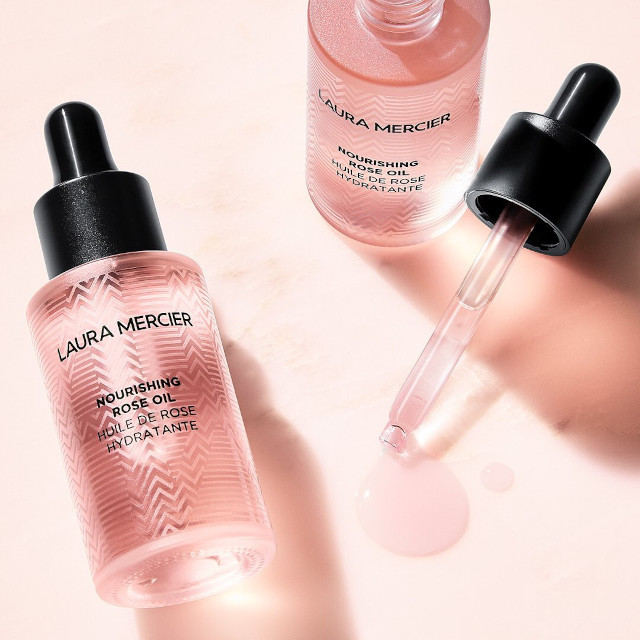 Laura Mercier Nourishing Rose Oil, P3,575, Rustan's
Now that we've got you intrigued, here are some jade and rose quartz rollers you can try: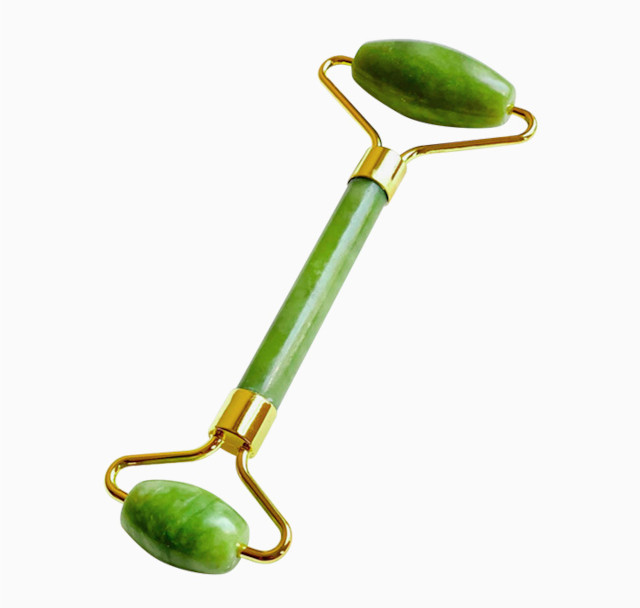 Chi Beauty Premium Jade Roller, P999, BeautyMNL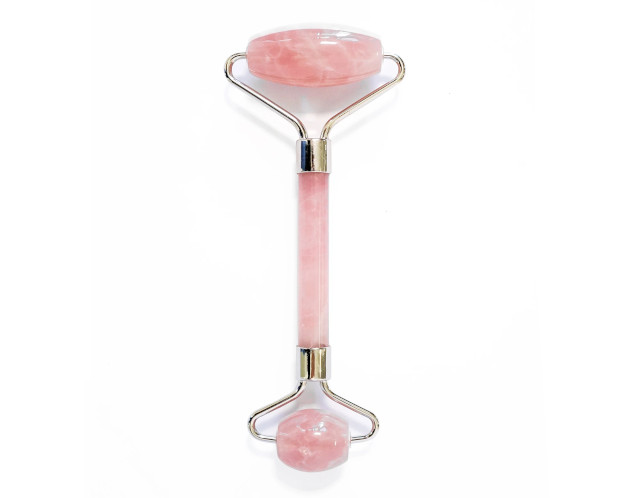 Sigla Rose Quartz Roller, P1,000, Sigla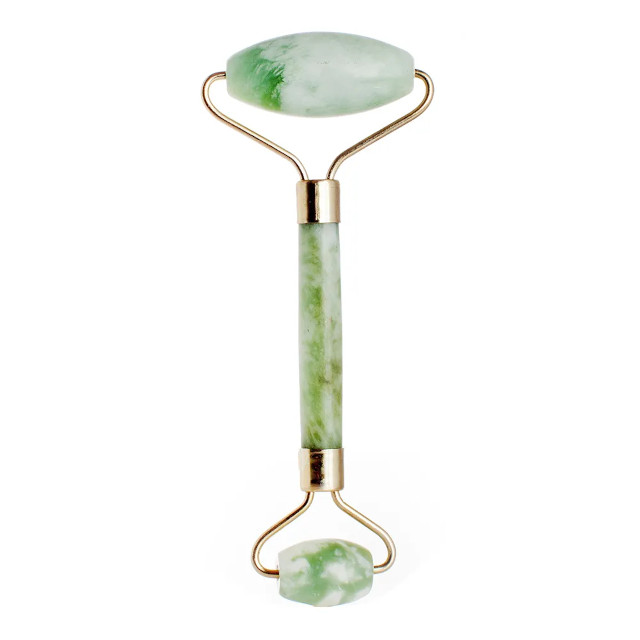 Herbivore Botanicals Jade Facial Roller, P1,870, Sephora
Follow Ira on Instagram.
Follow Cosmo PH Beauty on Instagram.
***
We are officially on Viber! Be part of the Cosmo Viber Community by clicking here.