Food is not just something that we eat, it's also a mainstay ingredient in our skincare products. Some favorites are carrot, tomato, avocado, papaya, strawberry, almonds, and honey. But every once in a while, there are new ~yummy innovations~ that look super promising and vow to give us the plumpest, dewiest, and the best skin of our lives! The latest we discovered is Human Nature's new skincare line that's made with sea grapes or lato.
The local and organic brand's latest line, Marine Caviar has lato, also known as sea grapes, as its star ingredient. Yes, the seaweed used in the popular Pinoy dish, ensaladang lato, is good for your face! It's rich in vitamins, antioxidants, and collagen, so it helps in improving our skin's texture and radiance. We're also glad to know that it slows down the aging process, too.
Currently, there are only two products, but according to Human Nature's president and co-founder Anna Meloto-Wilk, the line will be expanded very soon. Make sure to watch for that!
Keep scrolling to know more about the HydroMiracle Face Cleanser and Moisturizer.
Marine Caviar HydroMiracle Face Cleanser
This creamy cleanser brightens the skin through ~gentle~ exfoliation. You can slough away dead skin on your face with its fine bamboo exfoliants, so you'll be left with a smoother complexion. And unlike other facial washes, this won't give a tight and dry feeling—instead, your face will just feel softer and more supple!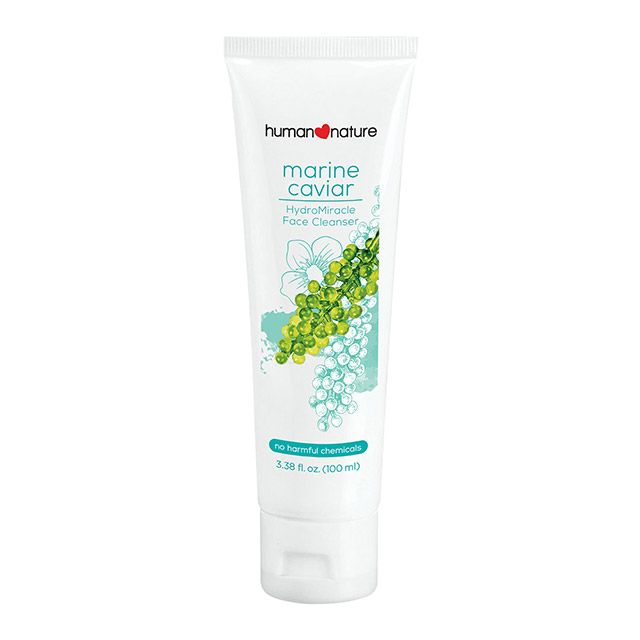 Human Nature Marine Caviar HydroMiracle Face Cleanser, P275, Humanheartnature
Continue reading below ↓
Recommended Videos
Marine Caviar HydroMiracle Moisturizer
Your skin is in for a treat with this moisturizer! It's loaded with skin-boosting vitamins and minerals to help retain your skin's elasticity and keep it moisturized. It also has a non-greasy formula—you'll just be left with plump and dewy skin that will last the entire day. Pro tip: It also works great as a makeup base!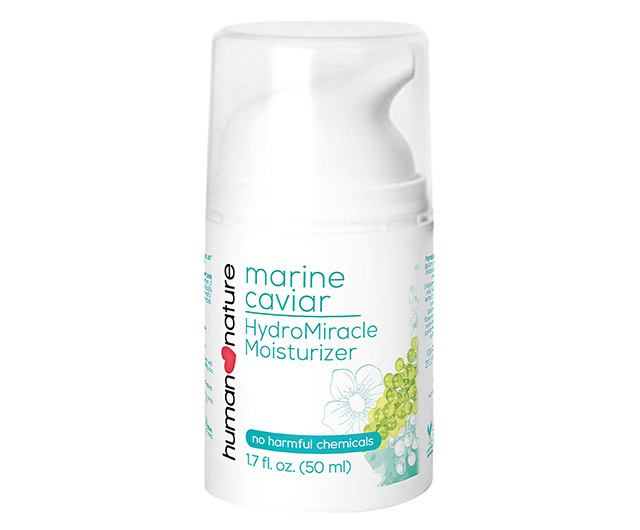 Human Nature Marine Caviar HydroMiracle Moisturizer, P495, Humanheartnature
Follow Cheska on Instagram.
EXPLORE COSMO