The "Glass Skin" trend started in Korea, so obvi people hang on to every word Korean stars have to say about how they get radiant (but never greasy) complexions.
Which brings us to Hyerin, a member of the K-Pop girl group EXID. Isn't her skin so ~*smooth, plump, and poreless*~? (Sidenote: Love her tattoo!)
Here's an even closer look if you want to make sure your eyes aren't playing tricks on you.
According to Hyerin, she DOESN'T have a skincare routine. (Her fellow EXID member Jeonghwa did add that Hyerin was born "with absolutely great skin,") She only uses one product when her skin is feeling a bit dry or dehydrated: Vaseline Petroleum Jelly, which only retails for P59 here.
Continue reading below ↓
Recommended Videos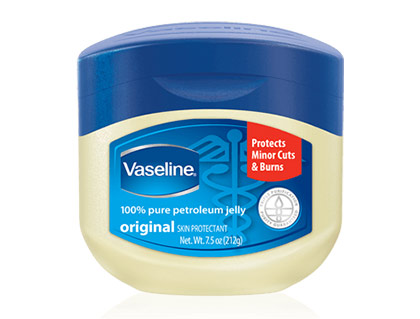 She told Allure, "In the winter, it's dry, so I sometimes put on Vaseline. That's about it." It makes sense Hyerin would turn to petroleum jelly. The occlusive product is famous for sealing the moisture in the skin. 
But before you slap on petroleum jelly on your whole face, we must warn you that its thick texture can end up clogging your pores. It may even feel slick and sticky because of the Philippines' warm climate. What you can do is to dab a *tiny bit* of petroleum jelly on your cheekbones for a soft glow.
Alternatively, you can try these lightweight glow-boosting face masks to score ~glass skin~ without splurging on a lengthy skincare routine.
H/t: Allure
Follow Tisha on Instagram.