 Read the story? Tell us what you think!
0

Didn't know that!

0

Hmmm....tell me more.

0

How and where can I get this?

0

I'm already a loyal fan!

0

Will share this ASAP!
This article is part of a series produced for kojie.san. To view other articles,
click here
Unless you're one of the lucky girls who doesn't sweat or have body odor, deodorant is probably a staple in your daily routine. However, it can make your underarms darker if it contains harmful ingredients, or if it doesn't work well with your skin. While deodorants are less likely to cause hyperpigmentation compared to shaving and genetics, you should watch out for the following ingredients in your stick:
Alcohol
If your deodorant has alcohol, it's more likely to dry out your underarms and cause friction, which in turn will make your skin thicker and darker. Yikes!
Parabens and aluminum chloride
They are common allergens found in skincare products, including deodorants. Parabens (a type of preservative) and aluminum chloride (an ingredient that inhibits sweat production) can cause redness, swelling, itching, and hives, which can lead to hyperpigmentation.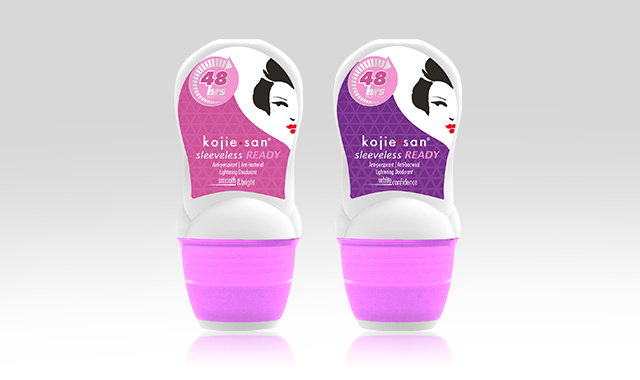 If you really want brighter underarms, you should opt for deodorants like Kojie San's Sleeveless Ready Smooth and Bright & White Confidence Deo Roll-Ons, since they fight pigmentation and don't contain harmful ingredients. They help brighten underarms with kojic acid, while offering 48-hour protection against odor. They also glide easily on the skin and are dermatologically and clinically tested, so you know they're gentle enough for your skin. With regular use, you'll say hello to brighter, smoother underarms in no time!
Kojie San is available at all leading department stores nationwide. For more information, visit the Kojie San Facebook page.
More From kojie.san