Whether small or big, simple or intricate, tattoos usually have some kind of meaning. We asked celebrities to reveal which of their tattoos is their favorite and, as it turns out, a lot of them are extra special for a reason. Keep reading to know the full story behind these stars' favorite ink! You might want to prep a box of tissues, too. 
8 Celebrities Share The Real Meaning Behind Their Favorite Tattoos
 Kaila Estrada

"This is 1 Corinthians 16:14, 'let everything be done with love'. This is a reminder to love what I do and to go into things with an open heart." 

COURTESY OF KAILA ESTRADA

"This tattoo was designed by one of my favorite tattoo artists in Seoul, @nandotattooer! I was lucky enough to get an appointment with him when I was on a trip with friends and this is what he came up with from my description of what I want. Forever fave!

ADVERTISMENT - CONTINUE READING BELOW ↓

"I chose carnations because they symbolize gratitude. I added a woman's face to symbolize myself surrounded by carnations to represent how grateful I am for my life and the woman I am and will become."

COURTESY OF KAILA ESTRADA

"This one is the most sentimental one. My sisters and I lived in the same room growing up and we loved the powerpuff girls. We related to them so much.

We each had our own character and even dressed up as them when we were kids. So we got these sister tattoos  because though we've grown up, our bond never changed."

COURTESY OF KAILA ESTRADA

ADVERTISMENT - CONTINUE READING BELOW ↓

Celeste Cortesi

"My favorite tattoo is the one I have on my left wrist. [It's] the first tattoo I ever got at the age of 18. It's the name of my father and his date of birth."

INSTAGRAM/CELESTE_CORTESI, COURTESY OF CELESTE CORTESI

Issa Pressman 

"Drew this one myself. A Gemini floral constellation. Stars and flowers are reminders of beauty in the world, any time and anywhere. Look down, you'll see the sun shinning on flowers as they bloom, look up at night you see the stars shine back at you."

COURTESY OF ISSA PRESSMAN

ADVERTISMENT - CONTINUE READING BELOW ↓

Rhian Ramos

"Having an authentic Filipino tribal tattoo was meaningful to me as a mixed race girl 'cause I always used to have a feeling of not being 'white enough to fit in with white people' or 'Filipino enough to fit in with Filipinos'. This was my way of declaring my identity, I suppose.

"I went to Buscalan on two separate occasions. The first time, I got two tattoos, the scorpion and the hawk!"

"The hawk was by Whang Od. Traditionally called ginawang, it symbolises a spiritual messenger, implying communication with the higher realm as they used to read the flight patterns of birds to guide them. God is very involved in my life and orchestrates events in my favor and it reminds me in situations where I don't know what to do, to look up.

"The scorpion is by Grace. Poisonous animals like scorpions and centipedes are tattoos for warriors that are known to be deadly when he attacks and are believed to add to the warriors psychological strength and intimidation as well. I got it after overcoming what I felt was a huge battle in my life and it reminds me no matter how dark it gets or what I am up against, I can get through anything.

"I had them on my hip because I didn't want them showing all the time in case I would have to play characters that shouldn't have any tattoos."

"[The thrid tattoo is] a forward facing triangle, because that is the shape of a spoiler. The purpose of a spoiler is for the air to push it down as the car moves forward, to create down force and keep it stuck to the ground, for traction.. it symbolises my desire to stay grounded as I move forward. There are patterns in each of the three stripes to symbolise family, beauty, and again, their symbol for a centipede which means the same as the scorpion"

ADVERTISMENT - CONTINUE READING BELOW ↓

x
x
x
5. Sue Ramirez
"My favorite tattoo is the evil eye just above my right elbow. Aside from it being the 'evil eye', which protects me from evil or bad intentions, it means so much more to me.
"Since I was a kid, people would always point out how big my eyes were. Some didn't like it, but I was never offended because I saw them as a strength and not a weakness, so I added one more.
"Also nice to have an eye always looking back, sabi nga nila dapat marunong tayong lumingon sa ating pinanggalingan.
"Another special reason and maybe the most important meaning to me is because my late father had beautiful Blue eyes. I didn't get them so I had one made in memory of him. Always looking out for me."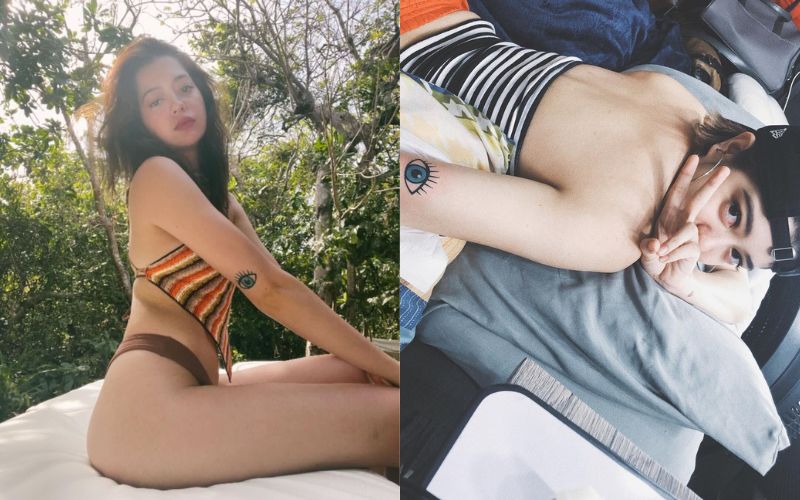 6. Maureen Wroblewitz
"My first ever tattoo is a sister tattoo. It's a rose with my mom's name and it's placed just next to our left boob.
"My mom passed away after an eight year battle with breast cancer and she had a scar just there. We placed a rose where her scar used to be to replace it with something beautiful and to remember our mom."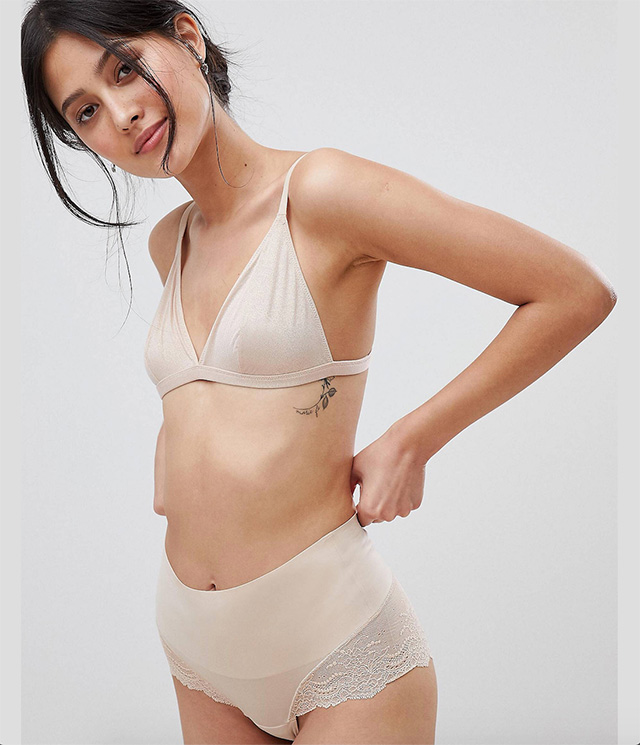 7. Max Collins
"My favorite tattoo has to be the one that goes down the side of my right rib. It says 'My Skye'. It's so special to me because it's the first tattoo I got to honor my son. I have his birthday in Roman numerals tattooed as well."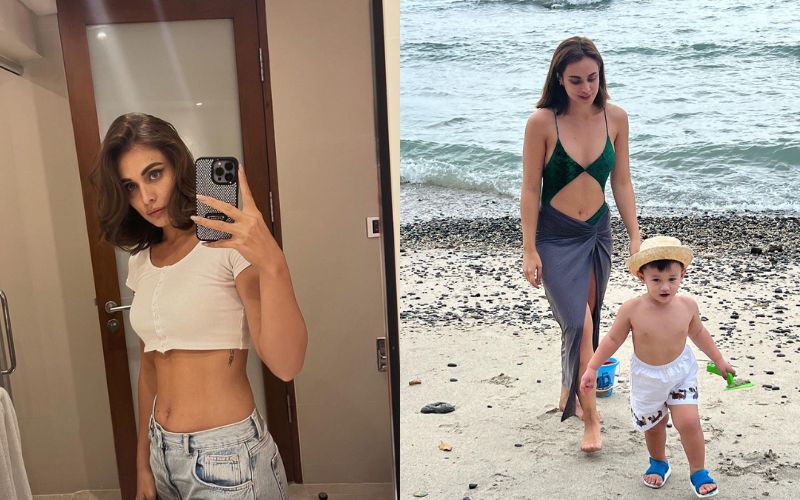 ADVERTISMENT - CONTINUE READING BELOW ↓
8. Ivana Alawi
"My favorite tattoo would have to be my first one which is the butterfly. I was going through a difficult and sad phase in my life and I wanted a fresh start.
"For me it signifies a caterpillar turning into a beautiful butterfly, growth as a person, and transforming into the best version of myself."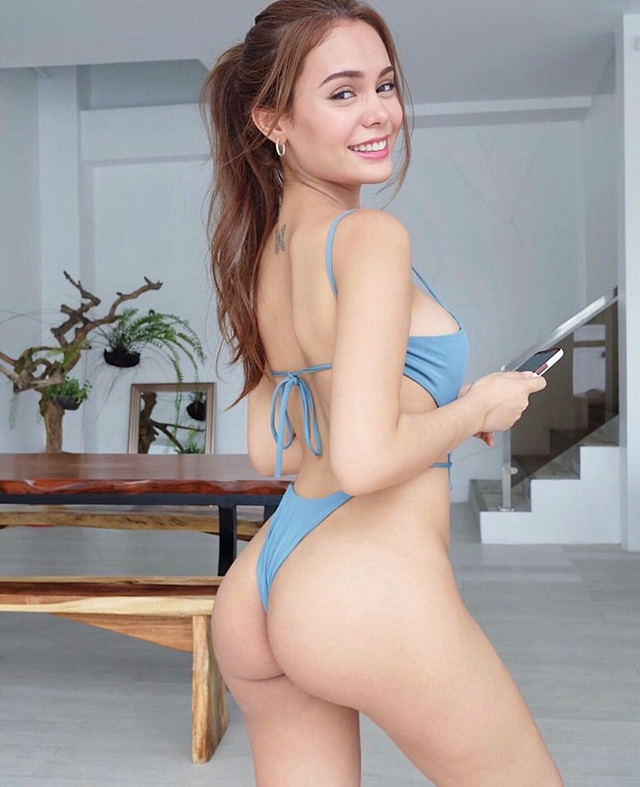 READ MORE 
I Got My Kilay *Microbladed* At This Celeb-Approved Brow Studio, And Here's What Happened
10 *Super Sexy* Yet Classy Ways To Pose For A Topless Photo On Instagram
ICYDK, Megan Young Only Bought One Designer Bag *Ever* And Used It For 10 Years
Hey, Preview readers! Follow us on Facebook, Instagram, YouTube, Tiktok, and Twitter to stay up to speed on all things trendy and creative. We'll curate the most stylish feed for you!