In the Philippines, growing up morena comes with a lot of character-building experiences. We've all heard stories of bullying, name-calling, and microaggressions that eventually pile into a tower of resentment. Additionally, there are the snide remarks from titas during family reunions, the ever-insistent saleslady who will tell you that you *must* try their whitening product, the countless glutathione billboards on EDSA, and the scarcity of morena role models. Building one's self-esteem is already challenging to begin with, but being dark-skinned in this country makes it even harder, though not impossible.
Fortunately, with the rise of social media, morenas have taken it upon themselves to be vocal about their own stories, and even more of them are changing the way they perceive beauty and skin color. Celebrities are posting photos of their beach tans, vloggers are uploading morena-friendly tutorials, and people are chiming in on Twitter. FilAm content creator Asia Jackson started the hashtag #MagandangMorena in 2017, and the community only continues to grow today.
ADVERTISMENT - CONTINUE READING BELOW ↓
To keep that conversation going, Cosmopolitan Philippines talked to six proud morenas and asked them to share how they learned to embrace their skin color.
Gee Jocson
Age: 25
Occupation: Fashion Stylist
Having darker skin was really tough back then. Growing up, I felt really ashamed of my skin color. When I was in grade school, other girls would call me "blackie" or "negra" as if having darker skin was a bad thing. Because of this, my self-esteem was really low. At the age of 11, I had gone to the derma and inquired about their skin bleaching service. I wanted so badly to be accepted, for the name-calling to stop, because it had started to affect my mental health. When girls in my school talked about beauty, I would immediately step back and just compliment the other girls, just so that I wouldn't feel left out.
In 2016, I traveled to New York and there I experienced a sudden change of environment. People there actually admired the color of my skin and called me beautiful because of it. I realized then that my way of thinking was completely unfounded. It was because of this that my mindset changed from being ashamed of my own color to embracing it as part of what makes me beautiful.
ADVERTISMENT - CONTINUE READING BELOW ↓
Recommended Videos
To all my ladies out there, don't listen to the people who tell you that you aren't beautiful enough or good enough because of the color of your skin. Embrace who you are 100% and you'll soar high.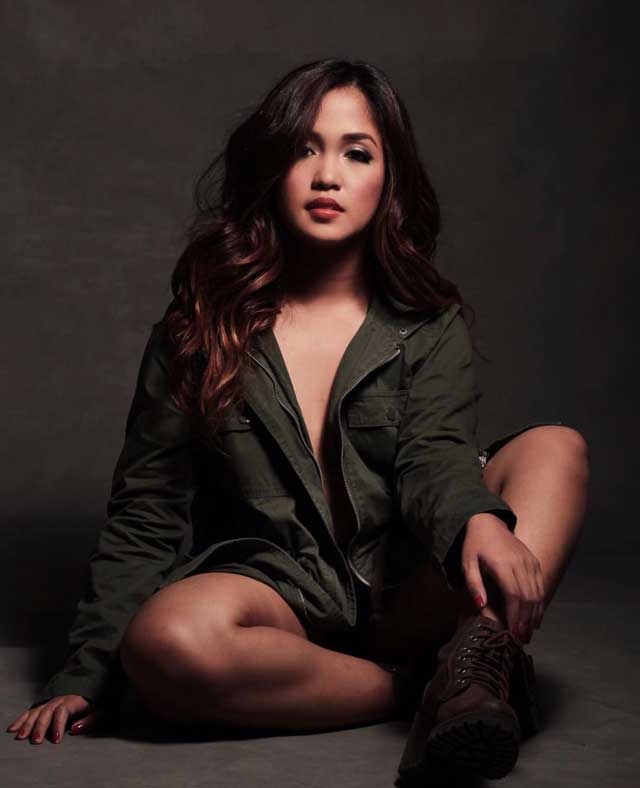 Shiela Teodoro DeForest
Age: 46
Occupation: e-Fashion Entrepreneur, Mrs. ECO International 2019-2020
ADVERTISMENT - CONTINUE READING BELOW ↓
Growing up, I was more insecure about being tall (I was 5'11" by 18) than being morena. But, I also had my (failed) brightening phase because I wanted to look like the girls in magazines. Scouted to model at 16, most of the girls I worked with were mestizas. I felt that if I wasn't very tall, it would have been harder for me to model. I tried my luck internationally and Diva Models Singapore signed me. The Pan-Asian look was "in" but my agent told me to stay out of the sun so I won't get darker. As a model, I wanted to work, so I listened to her and modeled for several months.
In my thirties, I moved to Dubai, and in that multicultural environment, I finally embraced my skin tone. Caucasians wished they were like me! I even became a cover girl for Illustrado Magazine! As a morena, don't let your skin color and age define you. You are special and have so much to offer inside and out! I won Mrs. ECO International at 45 years old, and wherever I go, I'm humbled to meet Filipinos who see me as a beautiful and inspirational person, a morena beauty queen.
ADVERTISMENT - CONTINUE READING BELOW ↓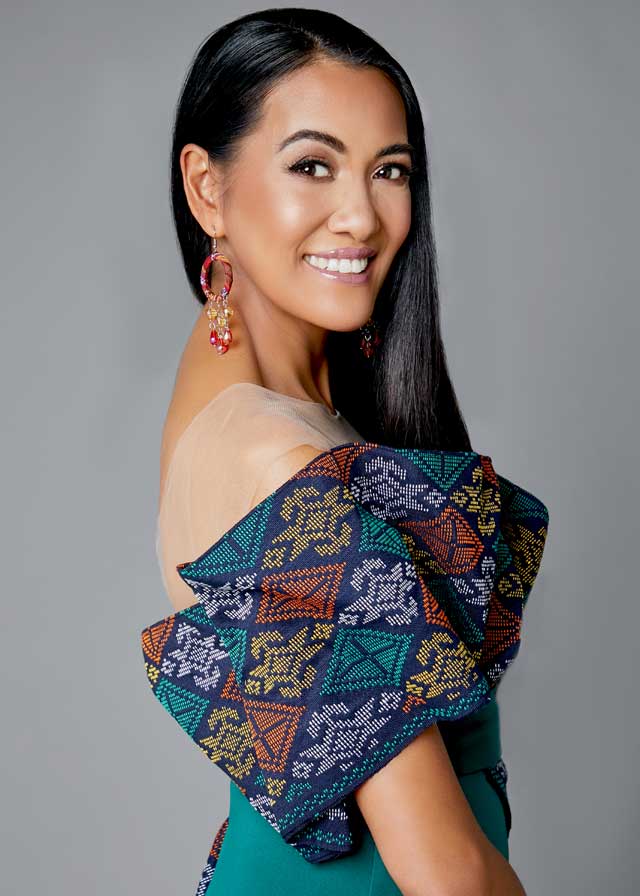 Photo Credit: Photography by Ace Reyes
Katrina Santos
Age: 19
Occupation: Student-athlete
Growing up, I'd always been darker than most of my friends, since I was a really active child. I'd always beg my parents to enroll me in different summer activities like swimming and judo. My older brother, on the other hand, has played baseball his whole life, so it eventually led me to try out the sport. Since then, most of my days have been spent training and playing games under the sun. Despite that, I learned to love my skin color because most of the girls I know and have played with softball are also morena and they embrace being one.
ADVERTISMENT - CONTINUE READING BELOW ↓
Now, my younger sister (who is also my teammate) is quite fair and she never gets dark. We look like twins and always hang out, too, so whenever people see us together, people tend to jokingly tease me, "Why are you so dark?" or "You're so sunog!"
While there's that notion in the Philippines that you have to look "fair" to look beautiful, I'm glad that I grew up with parents who didn't care so much about those things. They just encouraged us to embrace our own qualities and to not care too much as to what society's standard of beauty is. Definitely easier said than done, but it pays to not give a fuck about what anyone else thinks! On a more serious note, personally, redefining the definition of beauty for you is a start.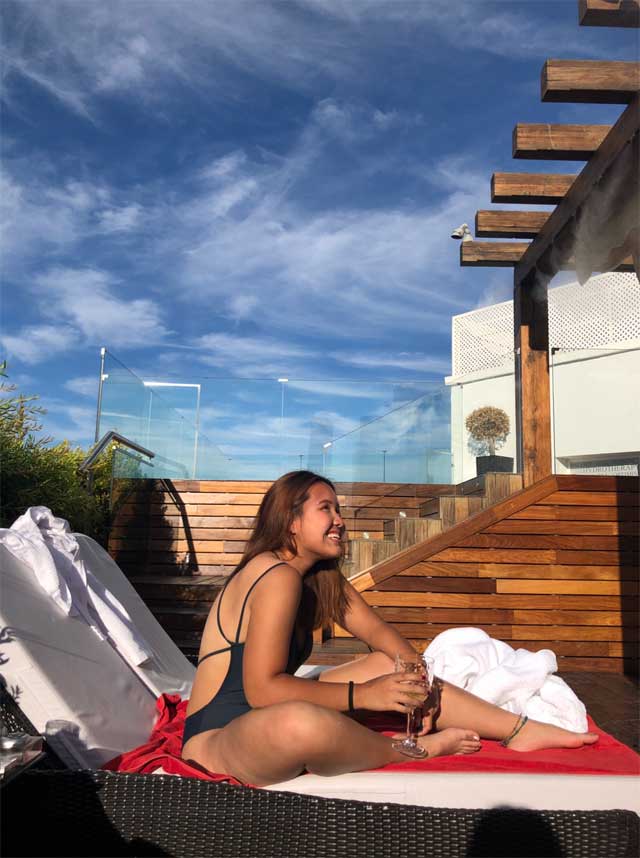 ADVERTISMENT - CONTINUE READING BELOW ↓
Ahlex Leyva
Age: 28
Occupation: Performing Artist

I grew up in a society where white/fair is the only beautiful skin color. Most caramel-skinned girls like me would buy brightening products to turn their skin one shade lighter. And sometimes, being morena is a joke to people. They would say things like, "Maghilod ka kasi kapag naliligo, kaya ang itim mo e" or "Nagpaaraw ka na naman kaya mukha kang negra."

My dreams of becoming a performing artist felt like they were in vain. I always got rejected because I couldn't meet the standard Filipino definition of a "beautiful woman." But I did not stop. I did not change myself. I did not change my color. I was loud and proud in celebrating my uniqueness until I finally got my big break. In 2015, I was recognized in an international full-length independent film produced by Italians. Today, I continue to take part in various film and stage performances around the Philippines. I was actually surprised when I first saw a casting call with morena pegs. Wow! We are now a "peg." How's that?

The world is really changing. Finally, people are seeing the beauty in brown. I would like to encourage my fellow morenas to flaunt their skin—we are not made by mistake, and we are not just products of sunbathing. We are beautiful in our own way.
ADVERTISMENT - CONTINUE READING BELOW ↓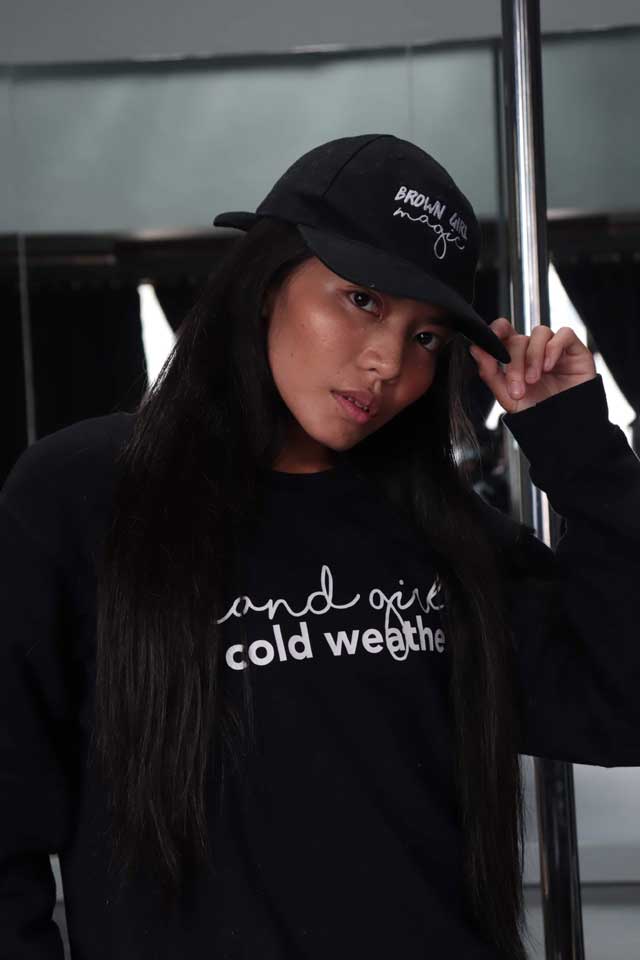 Lui Banta
Age: 25
Occupation: Senior Media Manager
Growing up, I knew I accepted my skin color for what it was. My home never made me feel that I was less just because I was darker than everyone else. Because the people who matter to me accepted me, it made myself feel secure. That's why whenever I'm out in public, it never bothers me if people see me differently. But I'm not gonna lie, it's a real challenge to stay confident especially when you live in a country obsessed with the idea that "white = maganda."
ADVERTISMENT - CONTINUE READING BELOW ↓
I am very happy that has changed over the years. Our generation has a lot of empowered individuals encouraging people to embrace and love their beautiful selves no matter what skin color you have. Knowing that we have this supportive community strengthened my love for being brown! That's why, to my fellow sun-kissed girls: Know that we glow differently. We glow even more when we take good care of ourselves physically, emotionally, and mentally. Don't be afraid to shine in your beautiful color. A wise woman named Beyoncé once said, "If you got it, flaunt it!"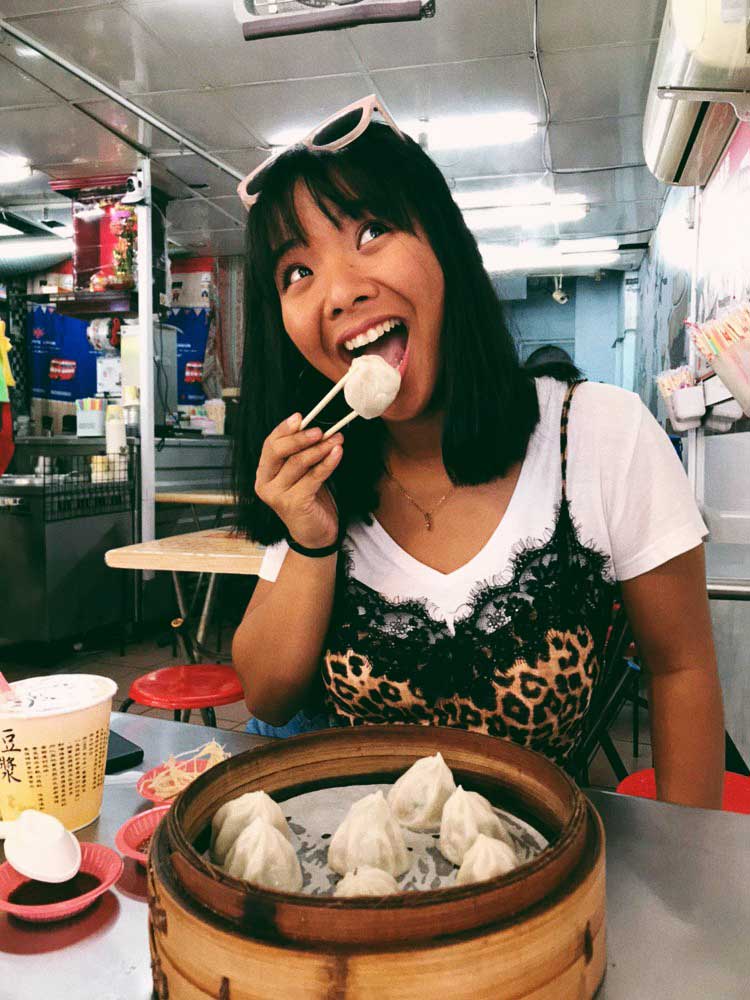 ADVERTISMENT - CONTINUE READING BELOW ↓
Camille Cutler
Age: 22
Occupation: Food Technologist and Freelance Model

Confidence wasn't always my strong suit when I was a kid. Physically, I was a late bloomer, so I was always insecure and felt inferior to everyone around me. I was naturally morena, and society didn't treat dark-skinned women the same way it did mestizas. People would always encourage me to use whitening products because apparently "pag maitim ka, pangit ka." My support system was lacking, too. Whatever chances I had to showcase my beauty were essentially self-made.

My self-confidence withered with each passing day, as I was in a culture that fed me these ideas. But as I grew older, I learned how to embrace my color. This wasn't some curse that was given to me, it was a blessing. When the sun shines, my morena skin glows unlike any other; while in the dark, I light up like a flame. I finally embraced who I truly was. Whether it was night or day, I found a way to shine. Morenas are beautiful, and no one should think otherwise.
ADVERTISMENT - CONTINUE READING BELOW ↓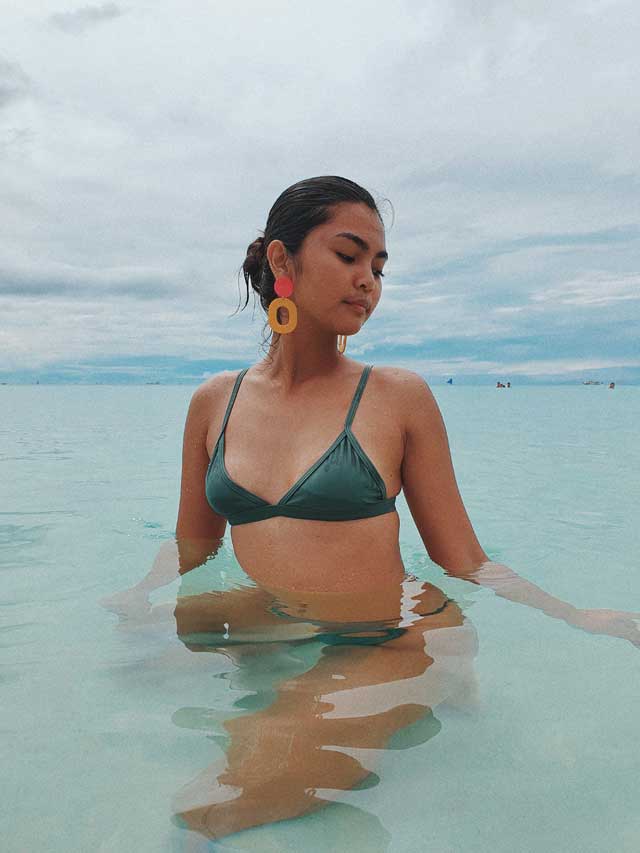 What's your morena story?
Follow Ayn on Instagram.
EXPLORE COSMO